The preschool TV series In the Night Garden debuted in the UK in 2007 and has been seen in 38 countries, including Canada, Australia, Spain, Poland, and China. In February, U.S. audiences finally got to see what the show is all about. Airing weekdays at 9:30 a.m. EST on The Hub, In the Night Garden offers children a world of engaging characters, playful language, songs, rhymes, and music. The television series is a prelude to a range of licensed products due to launch in the U.S. this year and throughout 2012. Neil Ross Russell, managing director, children's and licensing for BBC Worldwide, talked more about the new U.S. licensing program.
Laurie Leahey: Why decide to bring In the Night Garden to The Hub TV network?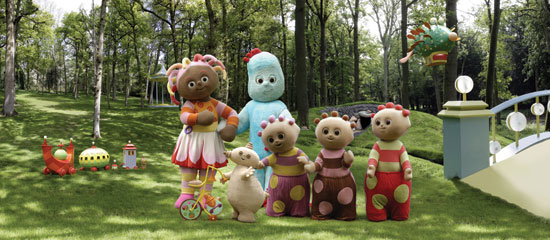 Neil Ross Russell: Ragdoll Productions orchestrated the television placement for In the Night Garden, and there were several positive benefits in its decision to partner with The Hub, a TV network for kids and their families. Among them was the importance that The Hub placed on securing a world-leading BAFTA-award winning preschool property and the resulting attention they would give In the Night Garden in programming slots, broadcast frequency, etc. Additionally, The Hub viewed this as an anchor property for its preschool daytime counterpart called Hubbub and has been very proactive in promoting the program on air, on its On Demand channel, and online.
L.L.: In the Night Garden has a successful licensing program in the UK. How will its U.S. licensing program differ from the UK program?
N.R.R.: The In the Night Garden U.S. licensing program will be developed specifically for the American market. Part of our long-term strategy is to ensure that the awareness and resonance of the brand is sufficient to support a proportionate offering of consumer products. As such, we will launch the In the Night Garden consumer products with a limited range of toys, books, and DVDs in the initial rollout of our long-term licensing program with products starting to hit the shelves this fall.
L.L.: Will you use some of the same licensees or produce some of the same product?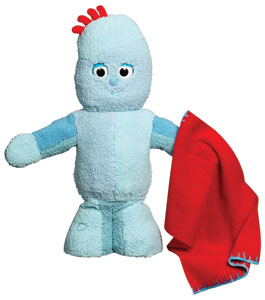 N.R.R.: In some cases we will use similar licensees from our existing global offering inclusive of Hasbro, Inc., and Mega Brands, for example. For the most part, we are soliciting and signing separate best-in-class national U.S. licensees.
There are several product categories in which BBC Worldwide is looking for U.S. partners, many of which are in various stages of negotiation or finalization inclusive of children's apparel, accessories, arts and crafts, bedding, costumes, footwear, housewares, publishing, sleepwear, and social expressions. Interested parties should contact Carla Peyton at (212) 705–9395 for any licensing inquiries.