TRU Second Quarter Results
Toys "R" Us, Inc., reported its results for the second quarter ended July 31. The retailer reported a quarterly loss on higher costs and weakness in its international business. Its net loss was $14 million in the fiscal second quarter, compared with a net profit of $27 million a year earlier. Sales were almost flat at $2.6 billion, while total operating costs rose 8.2 percent.
The company said same-store sales rose by 0.6 percent in the domestic segment, while those at its international unit fell 3.2 percent. Demand was strong for toys and seasonal categories, while sales of entertainment products such video games and related software was weak.
Toys "R" Us recently announced the planned opening of 600 U.S. pop-up stores for this year. TRU currently operates 587 Toys "R" Us stores.
LIMA Looking for Speakers for Licensing Show 2011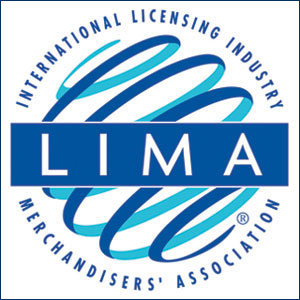 The International Licensing Industry Merchandisers' Association (LIMA) is now accepting submissions for speakers and sessions for the Licensing University conference program to be held in conjunction with Licensing Show 2011 at the Mandalay Bay Convention Center in Las Vegas June 14–16, 2011.
The conference sessions will kick off on Sunday, June 12, 2011, with a retail tour of Las Vegas and run through Wednesday, June 15.
Topics of particular interest for 2011 include: case studies on new product/property introductions and brand extensions; retail strategies and trends; international licensing; social media marketing; food branding and licensing; corporate branding; music and celebrity licensing; sports licensing; art licensing; interactive and videogaming; and sustainability.
General conference topics include: licensing and the law; managing growth in global markets; developing markets; marketing, strategy, and promotion; retail partnerships; demographic and retail trends; and growth opportunities.
To become a moderator or get more information on speaking, fill out the Speaker Information and Application form here.
LIMA says that submissions will only be accepted online. The deadline for submissions is Wednesday, October 13, 2010.
Patch, Wendy's Partner for Game Promo
Patch Products and Wendy's have partnered together on the Million Minute Family Challenge, a nationwide effort that encourages family interaction through game play. The companies are setting a national goal of getting families to play games for a total of one million minutes from September 1–December 31.
Visit a Wendy's restaurant between September 13 –October 17 and receive a mini Patch Game free inside every Kids' Meal. Wendy's wants to help families "Pause. Play. and spend some quality time Together." Every Wendy's says its Kids' Meal comes with an opportunity for fun family interaction. Visit www.millionminutes.com for more information.