Help Create America's Wish List: Vote for the People's Play Awards
Earlier this week TimetoPlayMag.com announced its Most Wanted List, officially kicking off the holiday season. Now it's time to join us as we create America's Wish List 2010.
Click on the link below to see the nominees for the second annual People's Play Awards. Our editorial team has reviewed literally thousands of toys over the past year to come up with the best and the brightest in 16 categories. Now, it's your turn. Voting is open from now through November 29, and America's Wish List will be unveiled in a special live webcast on December 3.
TimetoPlayMag.com People's Play Awards – Click here to Vote!
View the Pictures from TimetoPlayMag.com's Holiday Showcase
On Tuesday TimetoPlayMag.com announced its Most Wanted List, officially kicking off the holiday season. The event was packed with media from print, broadcast, the web, and, of course, mommy bloggers. We took a ton of pictures some of which can be seen here.
LIMA Expands Across Europe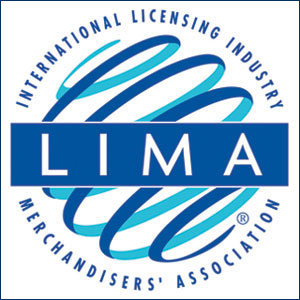 The International Licensing Industry Merchandisers' Association (LIMA) is extending its international reach with the appointments of its first official representatives in Spain, Portugal, Eastern Europe, and India. Each in-country partner will be tasked with creating educational and networking opportunities for the licensing industry as well as promoting their individual markets to the LIMA membership globally.
LIMA is partnering with Ediciones Just, based in Barcelona, a trade media group that publishes magazines including Juguetes B2B (focused on toys), Puericultura Market (nursery magazine) and Licencias Actualidad (licensing magazine). There are approximately 800 licensees and 45 agents and/or owners in Spain. The Spanish toy sector is particularly powerful, with more than 32 percent of all toys licensed in Europe coming from Spain.
LIMA's latest partner for Eastern Europe, based in Croatia, is Creata, creator of the Licensing (Factory) New Europe show and conference, which is taking place this year in Zagreb, Croatia, November 11–13.
LIMA is teaming up with License India, which is a part of Asia's leading franchise solution company, Franchise India. A known licensing media service company, License India publishes India's leading licensing publication, Branding Licensing, has a website, and conducts extensive multi-city licensing shows. The upcoming flagship show, Brand Licensing India 2010 will be held on December 11 and 12 in New Delhi and is India's largest licensing exhibition, including awards and workshops.
Kmart Unveils Holiday Toy Picks
And the lists just keep on coming. Toys "R" Us was the first retailer to announce its holiday toy picks. Last Friday, Kmart unveiled it's Fab 15 toy list. For a complete listing of the products and a chance to win them, click here.
Classic Media, Nick Partner for Life with Boys
Classic Media announced that it has secured a multi-territory broadcast deal with Nickelodeon for its new tween series Life with Boys from Michael Poryes, co-creator and executive producer of Hannah Montana and That's So Raven.
The partnership marks the first key deal since Classic Media announced its distribution rights to the series earlier this month and covers exclusive TV rights across Germany, Austria, Switzerland, and the Benelux and exclusive Pay TV rights across the Nordics.
The series will be produced by Canadian-based media and entertainment company Corus Entertainment, Nelvana Studio, and family network YTV. Casting is currently underway with production of 26 half-hour episodes scheduled to begin in February 2011.
Classic Media will manage TV distribution in all territories worldwide excluding Canada, Latin America and Asia (excluding Japan), which will be handled by Nelvana Enterprises, and Australia, France, and the United Kingdom, which will be covered by the UK's Helion Pictures. Classic Media will also manage and roll out a global licensing and merchandising program in all handled distribution territories with the inclusion of the UK.
Universal to Make Emily the Strange Movie
Universal Pictures announced that it has acquired the rights to produce a film for the Dark Horse comic Emily the Strange with Chloe Moretz attached to star. Founder and president of Dark Horse Entertainment, Mike Richardson will produce. Rob Reger, who created Emily the Strange in 1993, will serve as executive producer along Dark Horse Entertainment's Keith Goldberg.
Emily the Strange has evolved from an underground phenomenon into a global lifestyle brand representing individuality, self expression, and empowerment. Emily and her omnipresent four black kitties boast an incredible publishing history ranging from comic books with Dark Horse Comics to gift books and stationery from Chronicle Books to a new series of four full-length teen novels from HarperCollins' imprint, HarperTeen.