Royaltie$ Hosts Brand Showcase Media Event
aNb Media (that's us!) announces its first Royaltie$ Brand Showcase Media Event, slated for July 26, 2011, at The Altman Building in New York City. This is NOT a "licensing show." It is the only opportunity for the licensing industry to present its brands to the media.
The Q4 preview event will feature the latest consumer products in categories such as apparel, domestics, gifts, food, electronics, stationery, and much more.
The media representation will focus on social media, online media, and long lead publications. However, traditional press is also expected.
aNb Media has now produced four hugely successful product showcases over the past three years in New York City under the TimetoPlayMag.com banner. The sold-out events were attended by leading members of traditional media as well as key influencers in the social media sphere.
Each exhibitor will receive a 7'x 7' footprint, which will allow for enhanced product displays and demonstrations. Due to the floor plan, space will be limited. This is a turn-key event with no hidden costs. There is minimum set-up and tear-down.
If you would like more information and pricing, please contact one of the following: Andy Krinner: andy@anbmedia.com; Jim Silver: jim@anbmedia.com; Bob Glaser: bob@anbmedia.com; or Donna Moore: donna@anbmedia.com.
Kmart, WWE Partner for Promotions
WWE and Kmart announced that Kmart will be the exclusive presenting sponsor of all WWE's U.S. live events throughout 2011. The partnership encompasses promotional rights to WWE's WrestleMania, exposure at all WWE pay-per-view events, and the more than 250 WWE live shows held in the U.S. throughout the year. WrestleMania XXVII will be held on Sunday, April 3 at the Georgia Dome in Atlanta and is expected to draw approximately 70,000 fans.
Kmart will be incorporated into all promotional elements of the live events including marketing materials, tickets, and digital platforms. The partnership will also include in-program exposure, as well as :30 commercial units during WWE's Monday Night Raw on USA Network and Friday Night SmackDown on Syfy. WWE will support the partnership by creating a microsite on WWE.com, which will host several sweepstakes and exclusive offers; featuring ads in WWE Magazine and WWE event programs; and providing in-store appearances by WWE Superstars and Divas.
Changes at Hasbro Studios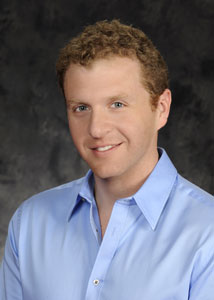 L.A.-based Hasbro Studios has split its boys/action and girls/preschool creative teams into separate series development and current programming groups. The former heads of both units, which have been in place since the studio's inception in 2009, have taken on new roles leading the revamped teams.
Hasbro Studios president Stephen Davis has promoted Mike Vogel from executive director, boys and action programming, to vice-president, development. Vogel will be charged with reimagining all boys, action, girls, and preschool creative efforts by the studio.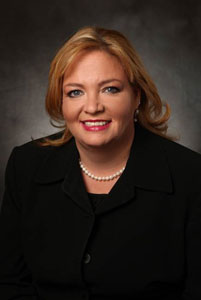 Linda Steiner, who had served as senior vice-president, girls and preschool programming, has taken on a new role as senior vice-president, current programming.
Additionally, vice-president of production Kathy Page will lead an expanded team to support the restructured departments with production and post-production services, while continuing to assist in oversight of outside production service relationships.