LeapFrog Reports Q3 Results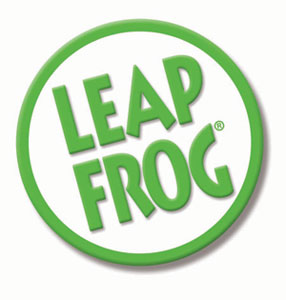 LeapFrog Enterprises, Inc., announced financial results for the third quarter ended September 30, 2011.
Here are some of the highlights for the third quarter 2011 compared with third quarter 2010 results:
Consolidated net sales were $151 million, up 9 percent.
International segment net sales were $35 million, up 28 percent.
Income from operations was $25 million, up 54 percent.
Net income per diluted share was $0.35, up 46 percent compared to $0.24 a year ago.
For the quarter, net sales were $151 million, up 9 percent compared to $138 million last year, including favorable changes in currency exchange rates of one percentage point. A key driver of net sales growth was the launch of LeapPad in the third quarter, according to the company. On a segment basis, third quarter net sales increased 5 percent for the U.S. and increased 28 percent in international markets, including favorable changes in currency exchange rates of five percentage points. Gross margin was 41 percent in the third quarter, down one percentage point compared to a year ago due to a higher mix of hardware sales. Income from operations for the quarter was $25 million, up 54 percent compared to $16 million in the prior year.
"We continue to execute against our stated goal for the year of driving significant earnings growth through operating efficiencies and tight expense control," said Mark Etnyre, LeapFrog's CFO. "For the full year 2011, we now expect net sales to be in the range of $435 million to $445 million, an increase of 1 percent to 3 percent compared to the prior year, and we now expect net income per diluted share to be in the range of $0.17 to $0.22 compared to $0.08 in the prior year."
MGM to Bring Where's Waldo? to Theaters
MGM in conjunction with Classic Media announced the studio has secured feature film rights to bring Where's Waldo? to the big screen in a live-action family adventure.
Created by Martin Handford and first published in 1987, Where's Waldo? has sold more than 55 million books worldwide. The books are available in more than 38 countries and have been translated into more than 30 languages. Where's Waldo? has also sold more than 4.6 million apps for iPhone and iPad.
MGM's Cassidy Lange, vice-president, production, will oversee the project for the studio with Eric Ellenbogen, co-CEO of Classic Media, and Handford's business partner Mike Gornall serving as executive producers.
Wish Factory Signs Cody Simpson; Line Exclusive to TRU
The Wish Factory, the company recently launched by toy industry veteran Scott Bachrach, has been named toy licensee for the Cody Simpson brand through a licensing agreement with Atlantic Records.
Cody Simpson, the Australian born singer and songwriter has nearly two million Twitter followers, two million Facebook likes, and more than 100 million YouTube views. The teen star came in at No. 13 on Billboard's 21 Under 21: Music's Hottest Minor's for 2011.
The Wish Factory's deal covers dolls, figures, playsets, key chains, plush koalas, concert kits, play-dance mats, and guitars. The initial line of fashion dolls rolls into Toys "R" Us stores and online at Toysrus.com exclusively for this holiday. The line is expected to expand to additional mass market retailers in 2012.
For more information on Cody Simpson licensing opportunities, contact Sara Nemerov, SVP of consumer products and brand licensing at sara.nemerov@wmg.com.
TRU to Feature Uglydoll

Toys "R" Us in partnership with Pretty Ugly, the manufacturer and distributor of the Uglydoll brand of plush characters, announced that Uglydoll products will be available at Toys "R" Us U.S. stores nationwide. There will also be an Uglydoll shopping environment online at Toysrus.com.
ASTRA Introduces Finance Book for Small Retailers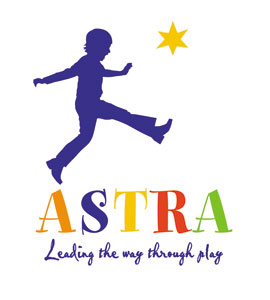 The American Specialty Toy Retailing Association (ASTRA) announced that it has contracted with ASTRA retailer Philip Wrzesinski of Jackson, Mich., to write a book titled Financials for Toy Stores Made Easy.
The publication is designed to be a companion to ASTRA's previous book, Play for Profit: A Retail Business Plan for Toy Stores. It is part of ASTRA's ongoing effort to strengthen its members' retail businesses through benchmarks and easy-to-implement tools that can increase a store's bottom line. Publication of Financials for Toy Stores Made Easy is part of a package of ASTRA profitability tools that include ASTRA's spring 2012 financial survey of store owners; a spring 2012 webinar featuring Wrzesinski on how to use benchmarks to increase your profit; and presentations at ASTRA's June 2012 Marketplace & Academy by Al Bates, who will provide analysis of the financial survey.
Advance orders for ASTRA's Financials for Toy Stores Made Easy will be taken at Toy Fair for spring 2012 delivery.
FAO Unveils Holiday Catalog
FAO Schwarz has unveiled its holiday catalog. Flip through the pages here.