TimetoPlayMag.com Announces Top Bilingual Toys List
TimetoPlayMag.com (that's us!) announces its first-ever Top Bilingual Toys list, revealing the seven toys chosen by the Time to Play editorial team as those offering the most valuable play experience in two languages—English and Spanish.
Working with Divina Rodriguez, mother of two and founder of parenting blog DancingHotDogs.com, the Time to Play editorial team reviewed bilingual toys with an identical play pattern in both English and Spanish. Items selected to the Top Bilingual Toys list were chosen based on the criteria that they offer a fun, engaging, and educational experience. Here is the 2012 list of Top Bilingual toys.
In an effort to serve an even wider audience, TimetoPlayMag.com is now available in Spanish, Portuguese, French, Russian, and German.
HSN, Coca-Cola Create Extensive Omni-Channel Shopping Partnership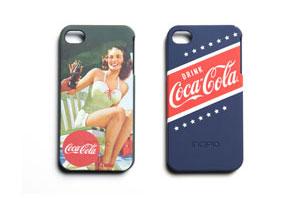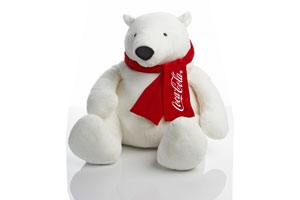 Multichannel retailer, HSN announced that it will be partnering with the Coca-Cola Company to create a year-long merchandise, marketing, and digital experience that sparks further collaboration with both brands in 2013.
The partnership will intertwine the Coca-Cola brand into HSN's programming events throughout the year including seasonal celebrations. The partnership will include one of the most extensive online stores of Coca-Cola merchandise in the world and the addition of HSN merchandise to the My Coke Rewards store for Coke fans as well as programming and multi-platform content throughout the year.
The HSN assortment of Coca-Cola branded merchandise will include popular Coca-Cola items as well as never-before-seen, exclusive products for everyone from the casual enthusiast to the avid collector. The collection spans a variety of styles from modern to nostalgic and feature items across all categories including kitchen appliances, home décor, toys, sporting goods, and fashion. Visit HSN.com/Coca-Cola.
Heidi Klum's Babies "R" Us Line Expands Globally
Babies "R" Us announced that its exclusive assortment of products for babies and children, Truly Scrumptious designed by Heidi Klum, will be introduced in more than a dozen countries outside of the U.S. beginning in early 2013. The collection of apparel and accessories for kids, sizes newborn to 5T, was launched in Babies "R" Us stores across the U.S. this fall.
Along with the U.S. launch this fall, the collection debuted in Babies "R" Us locations in Canada, as well as stores in China, Hong Kong, Singapore, and Malaysia. By March 2013, stores in Australia, Austria, France, Germany, Japan, the UK, UAE, and Switzerland will carry the line.
Women in Toys Offers Pitch Time to Walmart During NY Toy Fair
Women in Toys (WIT) announced the launch of a new initiative debuting at New York Toy Fair called the Women in Toys—Walmart Women's Global Economic Empowerment Initiative, which will help Walmart reach its goal to source $20 billion from women-owned businesses by 2016.
During Toy Fair, WIT will offer what it is calling a "speed-dating-style" meeting in which women-owned businesses of all sizes will be able to pitch their products to Walmart.
The Walmart pitch meetings are by appointment only February 10–13, 2013, at The Jacob Javits Convention Center in New York City. The Women in Toys, Licensing, and Entertainment booth No. 5801 will be used to promote this initiative and serve as registration check-in for Walmart pitches.
Private meeting rooms provided by the Toy Industry Association will be made available and outfitted for Walmart pitches. An anonymous private donor has pledged up to $3 million to develop approved products.
For more information about pitching products, or to join the planning committee, contact: Patti Becker at PBecker@BeckerAssoc.com or (203) 322–7396.