Organization Created to Foster Next Gen in Toy Industry; Party During Toy Fair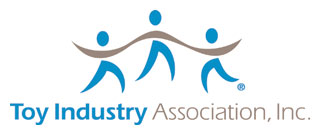 Toy Industry Association (TIA), endorsed the establishment of Toy Industry Next Generation (TING), a new organization created to support the growth, development, and retention of young professionals in the toy industry. TING will launch on a national scale with a networking event on Monday evening, February 11, in conjunction with Toy Fair in New York City.
The group, for those 35 and under, is organized around three strategic principles: Gather, Grow and Give. TING-sponsored events, forums, and educational seminars are intended to help its members build successful career tracks and foster a high level of personal investment within the toy industry early in their career.
"In the few years I have been working in the toy industry, I have met many young professionals who, like myself, have great passion for what they're doing," says Marcus Kent, vice-president of sales and marketing at Hog Wild Toys and a founding member of TING. "With TIA's support, TING is set to become the outlet where a new generation comes together to shape the 'toy industry of the future.'"
Membership in TING is free and open to professionals, age 35 and under, who are employed by TIA members. Qualifying individuals from non-TIA member companies will be able to participate in certain TING-sponsored activities for a modest fee.
"TIA is excited to lend its support to the cultivation of young talent and passion within the toy industry," says Bernadette Boyle, membership manager, TIA. "TING provides a platform that will increase the involvement of younger professionals in the association, the Toy Industry Foundation, and other industry activities. Leveraging the Association's resources and co-locating TING-organized events with other TIA-sponsored activities will create a real 'win-win' for everyone involved."
TING will make its debut during Toy Fair with a launch event on Monday, February 11 from 6–8pm at The Parlour (247 W. 30th Street; between 7th and 8th Avenues, New York City). Light hors d'oeuvres and one complimentary drink will be provided for all attendees. There will be a $25 (cash only) entrance fee for non-TIA members. Proceeds will be donated to the Toy Industry Foundation.
For more information and to RSVP, please email TING.Organization@gmail.com. At the launch event, TING will be collecting contact information for its planned social media outreach on LinkedIn, Facebook, and Twitter.
Disney Interactive Unveils Disney Infinity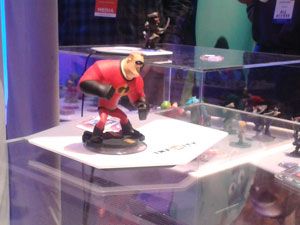 Disney Interactive, the video game division of The Walt Disney Company, unveiled Disney Infinity this week at a press event in Hollywood, Calif. Infinity is a new gaming initiative that combines collectible toy figures and a new digital Disney universe.
Infinity is a real-world interactive figure that, when placed on a device called the Disney Infinity Base, will allow players to enter the Infinity game. The figures will span Disney and Pixar's wide range of characters and will be sold with Play Set pieces that are also placed on the Infinity Base to activate original, story-driven games. As players advance through each game, they will unlock hundreds of items, such as vehicles, characters, and gadgets, which will be saved in a virtual Toy Box. Players can enter their personal Toy Box at any time and use the items collected and many more to build whatever they can imagine in an open and expansive environment.
The Toy Box mode of Infinity will include online access to allow players to invite up to four friends to their Toy Box. Once in a players' host Toy Box, players can create their own games, such as soccer and kart-racing, by building courses or fields however they want to.
Disney Infinity will be available for all consoles, PC, and an accompanying mobile experience. The initial launch this June will include figures and Play Set pieces for Monsters University, Pirates of the Caribbean, and The Incredibles, with additional properties planned for upcoming release.