Padawer Joins Wicked Cool Toys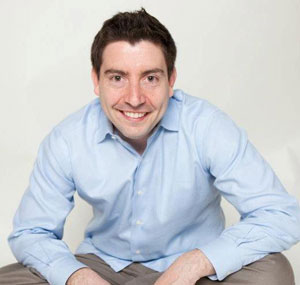 Wicked Cool Toys announced that Jeremy Padawer joins Michael Rinzler as partner and co-president. Padawer has been in the toy industry for more than 15 years and has extensive experience in marketing, sales, licensing, product development, kid's televised content, and more. Padawer was most recently executive vice-president of marketing and new business development for Jakks Pacific. Padawer will be opening Wicked Cool Toys' L.A. office in May.
Wicked Cool Toys currently has licensing deals with WWE, Teenage Mutant Ninja Turtles, and The Wiggles.
PlaySquare Receives Funding from Curious Pictures
PlaySquare, LLC, the creator of Touchable Television for the tablet, announced an investment and partnership with Curious Pictures, a producer of television programs, commercials, animation, feature films, and video games.
Under the terms of its agreement, Curious Pictures will also be a production partner and provide support to PlaySquare in the development of Touchable Television episodes for its PlaySquare platform. The investment is being made through Curious Ventures, the venture arm of Curious Pictures.
Touchable Television seamlessly combines existing children's television episodes with original interactive content to allow a child to step into and participate in the story world of a television property.
PlaySquare will co-locate with Curious Pictures in their New York City studio. In addition, Jan Korbelin, CEO of Curious Pictures, will become an advisor and board member of PlaySquare.
PlaySquare's first release is an adaptation of the episode Happy Birthday Dog, from PBS Kids' WordWorld, which was released in July 2012. It is currently available for free on iTunes for a limited promotional period.
The company expects to release new episodes on the PlaySquare platform, a branded destination that allows children to watch Touchable Television episodes and play in a property's story world, this fall.