eOne Aquires Art Impressions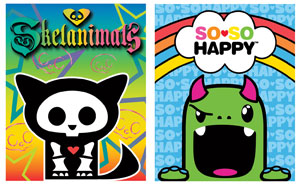 Entertainment One (eOne) announced its acquisition of brand and licensing agency Art Impressions, led by founder and owner Cindy Bailey.
Based in Calabasas, Calif., and launched in 1992, Art Impressions specializes in lifestyle brand creation across all key demographics. The company handles brands SO SO Happy and Skelanimals, both found success through innovative marketing campaigns and a social media following.
Created by Bailey in an effort to raise awareness about teen bullying, tween and teen lifestyle brand SO SO Happy has already secured 60 licensees, with a robust program including apparel and accessories. The company saw similar success with teen brand Skelanimals.
eOne has been active in the U.S. since launching Peppa Pig on NickJr. in 2010, and subsequently securing Fisher-Price and Scholastic as licensees.
Xbox One MSRP is $499.99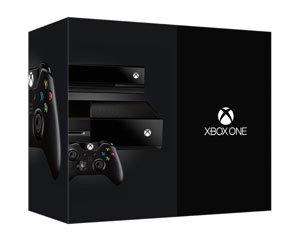 Last month, Microsoft announced its newest console Xbox One will be available this holiday season. But they neglected one important detail—the price. Announced earlier this week at E3, the MSRP for the unit in the U.S. is $499.99.
Every Xbox One system sold will include the new Xbox One console, which features a 500GB hard drive, Blu-ray player and built-in Wi-F,  the new Kinect, one Xbox One Wireless Controller, and a free 14-day trial of Xbox Live Gold for new members. The Xbox One launch bundle will be available for $499.99 in the U.S., £429 in the UK, and €499 in European markets.