I Am Big Bird Film to Be Screened During Toy Fair
The Toy Industry Association, in partnership with toy design and manufacturing firm Peru Meridian Studios, announced that a special screening of the documentary I Am Big Bird: The Caroll Spinney Story will take place on Monday, February 16 during Toy Fair in New York City.
The feature-length documentary explores the life of Caroll Spinney, the actor who has played Big Bird and Oscar the Grouch on Sesame Street since 1969. Produced and directed by Dave LaMattina and Chad Walker, the film will be released in theaters and on-demand by Tribeca Film this spring.
I Am Big Bird: The Caroll Spinney Story will be shown at 8 p.m. on February 16 at the AMC Theater on West 42nd Street. Tickets are open to all and will go on sale the week of January 19 for $25 (general admission) and $125 (special VIP cocktail and movie screening). Watch the film's trailer here.
Spin Master, Nelvana's Little Charmers Debuted
Little Charmers, a production of Nelvana Enterprises and Spin Master Entertainment, debuted on Monday January 12 on Nickelodeon and Nick Jr. The series will roll out on Nickelodeon channels internationally in the spring.
The half-hour series targeting preschoolers follows best friends and Charmers-in-Training Hazel, Posie, and Lavender as they attempt to solve everyday problems and often find themselves in the middle of funny situations. Together, the three Charmers learn that with a little imagination, friendship, and teamwork, they can overcome just about any magical mishap they encounter.
As of January 13, the full series premiere episode is available on nickjr.com and the Nick Jr. App.
Battle of the Planets: Phoenix Ninjas in Development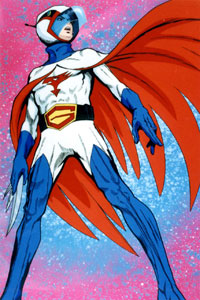 Corus Entertainment's Nelvana and d-rights are teaming up to develop Battle of the Planets: Phoenix Ninjas (tentative title), a reimagining of the classic 1978 Japanese Battle of the Planets. The new series is designed for boys ages 6–11.
Battle of the Planets was originally adapted by Sandy Frank Entertainment in 1978 from a Japanese series Gatchaman produced by Tatsunoko Production Co., Ltd., which was released in Japan in 1972. In the original Battle of the Planets, five defenders known as G-Force protect Earth from planet Spectra, home to the villainous masked commander, Zoltar. The team's ship, The Phoenix, has the ability to transform into a flaming bird-shaped craft able to overcome any attack by functioning as a giant fiery phoenix. A feature film entitled Gatchaman, based on the original Japanese series, was released in Japan in the summer of 2013.
Trending on TTPM: Activity Toys
TTPM is showcasing what's trending in each specific product category. Today it's Activity Toys. This trending list is determined by consumers. It's the number of page views for that item in the previous 30 days and is updated every 24 hours.