Kurio Partners with YouTube Kids App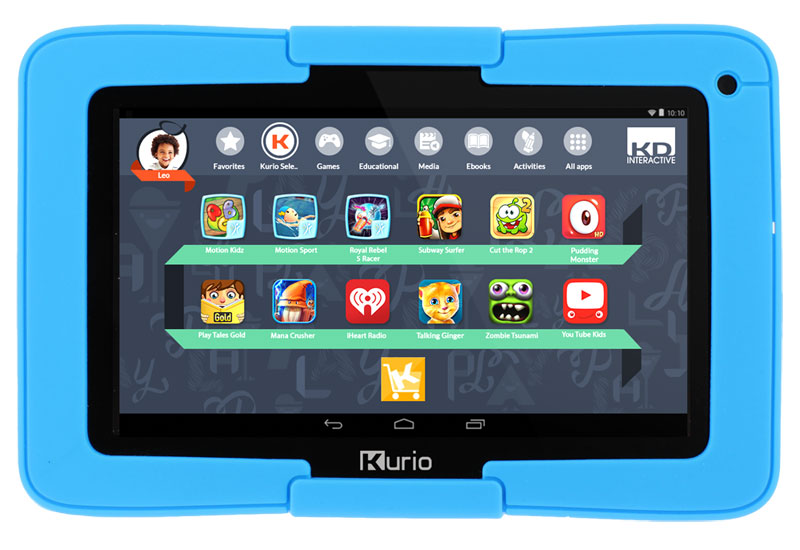 KD Interactive, makers of the Kurio line of Android devices built for kids, and YouTube announced a partnership whereby all new Kurio tablets sold in the United States will come preloaded with the new YouTube Kids app. Existing Kurio users can find the YouTube Kids app in the Content Management section of their parent owner account and add it to any child profile. The YouTube Kids app offers age-appropriate videos, channels, and playlists.
Techno Source is the U.S and Canadian distributor of the Kurio line of products.
Kwik-E-Mart to Become Food Truck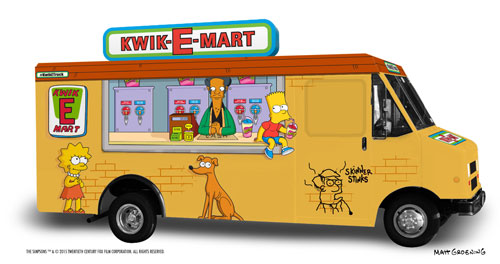 In celebration of the Kwik-E-Mart's first appearance on The Simpsons, which took place 25 years ago on February 25, 1990, Twentieth Century Fox Consumer Products in partnership with FXX, have declared 2015 "The Year of the Kwik-E-Mart" and will host a series of celebratory events.
A classic food truck will be transformed into a Kwik-E-Mart on wheels. The first stop on the Kwik-E-Mart Truck Tour will be at South by Southwest (SXSW) in Austin, Texas on March 14–15 kicking off SXSW Interactive 2015. Additional cities and events beyond SXSW will be announced soon.
The Kwik-E-Mart Truck will offer fans these and other fun experiences:
Free Squishees—Two all-new exclusive flavors Not So Very Cherry and Give 'em the Razz
"Simpsons World" Experience Demos—Full episodes of every single Simpsons episode—all 552 episodes (25 Seasons)—and each new episode that has aired from the current 26th season will be available to watch on tablets via FXNOW, showcasing intuitive search-and-shareable features, a deep catalog of clips, fun facts, and much more
Kwik-E-Photo Booth—Interactive fan-friendly social experience
Exclusive New Products—To be announced throughout the year
The official hashtag is #KwikETruck.
Trending on TTPM: Outdoor Toys
TTPM is showcasing what's trending in each specific product category. Today it's Outdoor Toys. This trending list is determined by consumers. It's the number of page views for that item in the previous 30 days and is updated every 24 hours.