Build-A-Bear, Spin Master in Crafts Deal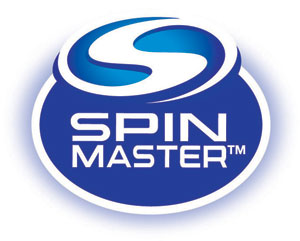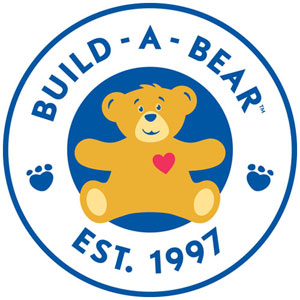 Build-A-Bear Workshop and Spin Master announced an agreement yesterday to make, market, and distribute a line of craft activity products. The line, designed to appeal to ages 4–10, will launch in multiple markets in fall 2016 with plans to rollout globally in 2017. Build-A-Bear will celebrate its 20th anniversary in 2017.
Build-A-Bear says the Spin Master agreement comes on the heels of several outbound licensed product deals signed this year in North America, including Clever Cookie iced and mini cookies; Chasing Fireflies premium children's clothing and costumes; a Jakks Pacific, Inc., co-branded MiWorld playset assortment; PRAIM Group all-natural, premium milk chocolate bars and Choxcard chocolate bars; Froose co-branded fruit snacks; NECCO co-branded Sweethearts candy; Frankford Candy novelty candy; and Sykel Enterprises and Print Concepts polar fleece and crafting fabrics.
In January 2015, Brand Activation Consulting was appointed as Build-A-Bear's exclusive outbound licensing agent.
Retailers' Thanksgiving Hours
Retailers will, once again, open their doors to shoppers on Thanksgiving.
Target will open at 6pm on Thanksgiving. Stores will remain open until 11pm or midnight on Black Friday evening. See Target's Toy List here.
Toys "R" Us will open at 5pm on Thanksgiving and stores will remain open through 11pm on Black Friday. See TRU's Toy List here.
Walmart opens at 6pm on Thanksgiving. See Walmart's Toy List here.
For TTPM.com's Most Wanted List, click here.
WIT Networking Breakfast and Event during ChiTAG
Women in Toys, Licensing and Entertainment (WIT) announced it annual Wake Up with WIT Breakfast Networking Event on Saturday, November 21, in conjunction with the Chicago Toy & Game Fair at Navy Pier. It takes place from 7:30am–9am in room 329.
Wake Up with WIT will feature a panel discussion on Marketing to Millennials with industry experts from diverse specialties, all offering their insights, ideas, and best practices for reaching this unique and much sought-after audience.
Open to WIT members and non-members, the event is aimed at professional women and men working in the toy/game, licensing, and entertainment industries.
The panelists for the Marketing to Millennials Event are:
Lisa Wuennemann—Director of Marketing, Patch Products
Lisa Orman—President, Kidstuff PR
Loren Roznai—Event Coordinator/Director of Customer Service, Mayfair Games
Ann Kienzle—Owner, *play and Shop 1021
Lauren Sheehan—Co-Founder and Chief Creative Officer, Merge Design + Interactive
Renata Sandor—Account Executive, Mabbly, Inc.
To RSVP for this event, click here. For more information, contact Mary Kay Russell at marykay@mkaypr.com.
What's New in The Good Dinosaur Movie Toys on TTPM
TTPM is showcasing the newest items from The Good Dinosaur. The film opens November 25. For the latest in Toys, Tots, Pets, and More as well as what's trending, visit TTPM.com.