ASTRA Elects New Board
Members of the American Specialty Toy Retailing Association (ASTRA) elected five specialty toy industry leaders to its board of directors yesterday at ASTRA's Marketplace & Academy in Denver. The new representatives are:
Retailers
Cynthia Compton, 4 Kids Books & Toys, Zionsville, Ind.
Anita Demetropoulos, Island Treasure Toys, Yarmouth, Maine
Manufacturers
Damien Crocker, The Orb Factory, Halifax, Nova Scotia, Canada
Tami Murphy, The Haywire Group, Springfield, Mass.
Sales Representative
Nicole Bortnick, BGN Sales Group, Chicago, Ill.
In addition, Ann Kienzle, owner of PLAY (The Toy Business LLC) in Chicago, assumed the role of chair of the ASTRA board of directors. Erik Quam of Fat Brain Toy Company in Elkhorn, Neb. was designated as ASTRA's chair-elect.
Celebrating 35 Years of Care Bears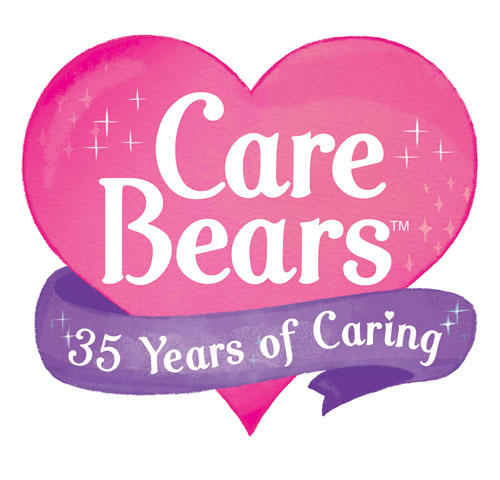 American Greetings Entertainment (AGE) is celebrating Care Bears 35th anniversary with the launch of a year-long celebration. Joining AGE are new retail, promotional, and licensing partners featuring new as well as 1980s-inspired classic looks for the Care Bears on a range of products. AGE's celebration planned for 2017 features customized retail programs in specialty and department stores and mass market retailers for millennial moms (and their kids), young adults, and juniors.
There will be an exclusive retail program for toys and apparel with WildFox for girls' apparel, Freshly Picked for baby moccasins (available on their website throughout 2017), and Baby Bling for infant headbands. A 1982 Collector's Edition Anniversary Classic Plush by Just Play will accompany the fashion line, launching for holiday 2017.
Boy Meets Girl has been selected to create an exclusive co-branded window display and collection for Valentine's Day at retailer colette in Paris. Juniors' label Iron Fist along with Vinca USA will bring specialty apparel, accessories, and laser-cut jewelry for Care Bears fans with edgy style to online boutique Dolls Kill in spring 2017.
A direct-to-retail program with The Land of Nod, which will premiere a line of Care Bears-themed home and nursery décor launching for holiday 2017, includes bedding for infants and kids, plush sleeping bags, over-scale plush chairs, and limited-edition wall art.
Dylan's Candy Bar will collaborate with the Care Bears for a line of sweets in their high-profile locales starting in October 2017. California Donuts, known for their outrageously colorful cereal-topped treats, will offer a Care Bears-designed donut, available exclusively at their Koreatown neighborhood location in Los Angeles throughout summer 2017. Finally, the Care Bears will also have a summer 2017 QSR partner in the United States, Canada, Australia, Germany, Austria, and the Caribbean that will be announced early in the coming year.
Former Funrise Exec Launches Marketing Company
Kathy Hawk, former vice-president of marketing for Funrise, launched Hawk Marketing Solutions. Hawk is offering a full range of customized marketing services. Click here for more information.
What's New in Stuffed Animals on TTPM
TTPM is showcasing the newest Stuffed Animals. For the latest in Toys, Tots, Pets, and More as well as what's trending, visit TTPM.com.