Jazwares Acquires First Act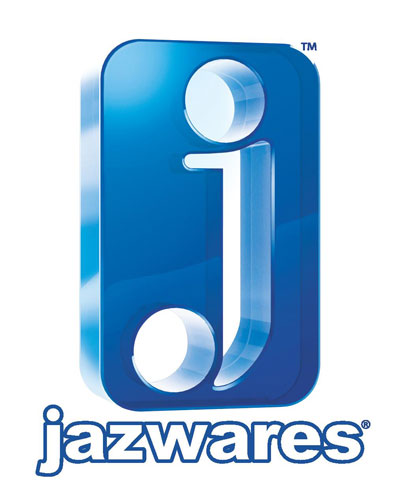 Alleghany Capital Corporation, a subsidiary of Alleghany Corporation, announced that its subsidiary, Jazwares, LLC, has acquired First Act, Inc. Terms of the deal were not disclosed.
First Act designs, markets, and supplies musical products, instruments, and accessories for children and young adults under the First Act and First Act Discovery brands, as well as a broad array of licensed properties.
David Van Geyzel, president and CEO of Alleghany Capital, said, "The First Act transaction is the first acquisition by Jazwares since Alleghany Capital increased its equity interest in Jazwares this year and is consistent with the company's strategy of accelerating its growth through targeted acquisitions. We look forward to supporting Jazwares as it adds First Act to its global portfolio of licenses and owned brands."
Judd Zebersky, CEO and president of Jazwares, said, "First Act has a leading position in the children's and young adults' musical instruments product category, driven by its established brands and strong relationships with well-known licensors. We are excited to build upon First Act's unique merchandise offering by accelerating new product development, expanding existing licensor and retailer relationships, and leveraging Jazwares' world-wide operations to increase First Act's global presence."
Bernard Chiu, chairman and CEO of First Act, said, "Through the combination with Jazwares, First Act will be in a very strong position to grow and expand its relationships with its customers. I am pleased that we have found a long-term home for the well-established brands we have worked so hard to build."
Bravo Sports Acquires Sector 9
Bravo Sports Corp., a portfolio company of Transom Capital Group and a leader in the recreational and sporting goods markets, announced the acquisition of Sector 9, a global provider of skateboards, from Billabong International.
"Sector 9 is one of the most recognizable and innovative skateboard brands on the market today," says Leonardo Pais, CEO of Bravo Sports. "We are proud to add the company to Bravo Sports' growing specialty division."
Established in La Jolla, Calif., in 1993, its products include boards, wheels, apparel, and protective gear under the Sector 9 label and trucks under the Gullwing brand. Additionally, Sector 9 offers performance/racing wheels under the RAD (Rider Approved Designs) brand.
"This is an exciting time of change and progression for the brand and we're really excited about the future," says Dennis Telfer, co-founder of Sector 9. "Bravo Sports has the knowledge and experience to take Sector 9 to the next level."
James Oh, principal of Transom Capital, added, "Sector 9 is the perfect fit in our strategy of creating an action sport lifestyle division. We are pleased to have worked with Billabong International to successfully carve out the Sector 9 business."
Loot Crate In Partnership with Her Universe
Loot Crate, the fan-based commerce and community platform, announced a new partnership with Her Universe, the fangirl fashion company and lifestyle brand. The companies are partnering for the first female fan-focused mystery crate, Loot4FanGirls. The exclusive, limited-edition crate will celebrate fans' favorite female heroes, including characters from Marvel, Star Trek, Borderlands, DC Comics, and AMC's The Walking Dead.
The crate will deliver five exclusively licensed products including apparel, accessories, figures, and more that appeal to fangirls worldwide. Items include a dress from Her Universe available in sizes small–3XL, gear, a figure, an accessory, and offerings from Espionage Cosmetics.
Loot4FanGirls will be available for purchase online at lootcrate.com/fangirls starting July 18 and available for purchase on site at San Diego Comic-Con (July 21–24, 2016). A limited number of crates will be available at the show.
Ice Age on Ice to Tour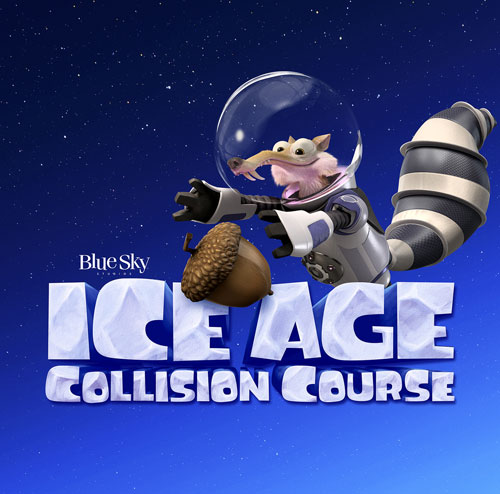 Stage Entertainment and Twentieth Century Fox Consumer Products announced that Ice Age on Ice will tour in 24 U.S. cities including Detroit, San Jose, and Chicago beginning December 7 in Springfield, Mass. Tickets for select cities go on sale to the general public July 15 with remaining cities going on sale in September. The North American tour of Ice Age On Ice visits 20 Canadian cities through December 4 (those tickets are on sale now). The U.S. leg will extend performances through June 2017. Tickets are available through iceageonice.com.
Ice Age on Ice is based on the Ice Age movie franchise and features Sid, Scrat, Manny, Ellie, and Diego. The prehistoric squirrel Scrat gets the wake up call of his life when he buries his prized acorn in a once-dormant volcano that rumbles back to life. With the threat of the pending eruption, the sub-zero heroes must find a way to stop a tidal wave of lava to save their home. The ice show tour comes on the heels of the new feature film Ice Age: Collision Course set for release in the U.S. on July 22.
What's New in Play-Doh
The dog days of summer are upon us. While it's fun to spend as much time as possible playing outside, Play-Doh is one toy that offers fun inside with the A/C on high. Here is the latest in Play-Doh featured on TTPM. For the latest in Toys, Tots, Pets, and More as well as what's trending, visit TTPM.com.