TOTY Finalists Announced
The Toy Industry Association (TIA) announced the 100 finalists for its 2017 Toy of the Year (TOTY) Awards. Between now and January 15, 2017, consumers can visit www.ToyAwards.org to vote for their favorite toy picks in each of the 14 categories—including new categories for 2017, like Action Figure of the Year, Doll of the Year, Rookie of the Year, and Vehicle of the Year. The TOTY winners will be announced in February. See the list of nominees here.
This year's finalists were selected from 700 nominees submitted by more than 250 companies of all sizes. A more rigorous and transparent judging method was introduced this year, with 25 judges, including toy and play experts, retailers, academics, and journalists, reviewing and ranking products in specific categories relevant to their areas of expertise. The judges then participated in a live discussion to debate any categories that did not draw an undisputed roster of finalists during the judging period. They considered each product's creativity, originality and innovation; design and promotion; excellence; and marketplace acceptance before narrowing the field to the slate of finalists.
The winners in each of the 14 categories and the coveted "Toy of the Year" will be selected based on votes from mass and specialty toy retailers, media, TIA members, and consumers. The "People's Choice" award winner will be selected solely by consumer votes cast at www.ToyAwards.org.
The honorees will be announced at a TOTY Awards ceremony held on Friday, February 17, 2017, at the Intrepid Air and Space Museum as the kick-off to Toy Fair.
Has Anyone Finished Their Holiday Shopping?
Thanksgiving is Thursday. As you sit down to enjoy the turkey and all the fixings, are you concerned about holiday shopping? Are you almost done or do you have yet to start? NPD Group, working with CivicScience, polled U.S. adult consumers on their holiday shopping progress since early October. As of November 13, 64 percent of adult holiday shoppers had not yet started shopping.
This means that 36 percent of adult holiday shoppers made a dent in their lists, one percentage point lower than last year's 37-percent level, according to NPD Group. Breaking it down further, 23 percent of holiday shoppers have done a little shopping, five percent are about halfway done, and five percent are almost done. It was reported that three percent have finished entirely.
Mattel Debuts Ashley Graham Fashion Doll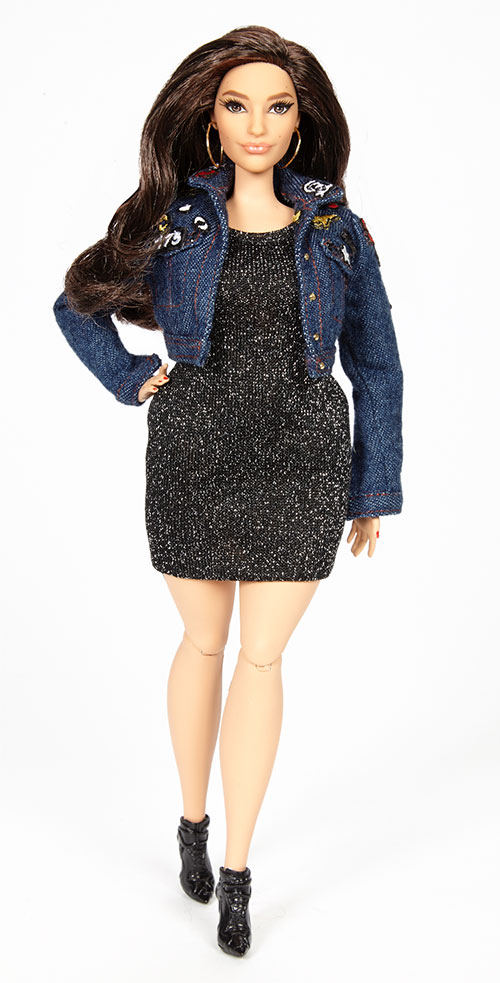 Mattel unveiled an Ashley Graham Fashion Doll last week at the first-ever Glamour Women of the Year Live Summit in Los Angeles. The model was also named a 2016 Glamour Woman of the Year.
Mattel, and its Barbie brand, are celebrating Graham for pushing boundaries within fashion and for promoting a message of body positivity, self-acceptance, and female empowerment. She has proven she can make a meaningful impact by challenging the industry's standards of beauty, landing ground-breaking covers, and sharing her influential TED Talk. "We need to work together to redefine the global image of beauty and continue to push for a more inclusive world," said Graham. "I'm thrilled Barbie has not only evolved their product, but also has continued to honor women who are pushing boundaries. It's an honor to be immortalized in plastic."
Earlier this year, Barbie expanded the Fashionistas doll line by introducing three new body types—tall, curvy, and petite—seven skin tones, 24 hairstyles, and countless on-trend fashions and accessories.
Feld to Develop New Sesame Street Live Tours
Feld Entertainment, Inc., and Sesame Workshop announced a partnership to develop new touring Sesame Street live shows. Under the multi-year agreement, Feld Entertainment will produce and tour live Sesame Street productions in the United States. The first production under the new deal is slated to launch in October 2017. The current Sesame Street Live! tour will continue through July 2017.
The company will build and rehearse Sesame Street shows at Feld Entertainment Studios, the largest and most innovative facility of its kind, with 50,000 square feet of rehearsal space and on-site design and fabrication. Feld's team will execute local marketing and sales plans to expand the Sesame Street brand and leverage widespread arena and theater relationships to increase the Sesame Street footprint throughout North America. Additionally, Feld will develop a line of consumer products to enhance the live experience.
Postal's Toy Soldier Collection on Display at The Strong
Robert Postal, who passed away in fall 2015, was not only a successful licensing industry pioneer but also a lifelong collector of miniature toy soldiers. Earlier this year, 8,500 select pieces from Postal's extensive toy soldier collection were donated to The Strong, widely known as the nation's museum of play, located in Rochester, N.Y. The pieces were donated to The Strong in loving memory of Robert by his wife, licensing executive Carole Postal.
Highlights from the Robert C. Postal Toy Soldier Collection are currently on display at The Strong as Toy Soldiers on Parade, giving visitors the opportunity to enjoy the pageantry, pomp, and color of military figures from across time and around the world. The display includes Zulu warriors from Africa, French troops under Napoleon, a samurai army from Japan, and processions of colorfully garbed Indian battalions complete with elephants. Toy Soldiers on Parade will be at The Strong through February 2017.
Child's Play Signs DHX for Teletubbies
Child's Play Communications has signed DHX Brands as a client representing Teletubbies. Teletubbies began airing new episodes on Nick Jr. earlier this year. The original Teletubbies series debuted in March 1997 and has been seen by more than one billion children around the world, in 45 different languages.
Child's Play will be responsible for media and influencer outreach as well as social media strategy and content for the North American market.
TTPM's Most Wanted List
TTPM is showcasing its Most Wanted List 2016. The editorial team has compiled a list of this year's hot toys for the holiday season, which was announced at a press conference earlier this fall. As you tackle your shopping this weekend, keep these items in mind. But remember, the hot toy is only hot if it's right for your child. The good news is TTPM.com has reviewed thousands of products so you'll be sure to find something great for the kids in your life—and that includes babies and pets too. For the latest in Toys, Tots, Pets, and More as well as what's trending, visit TTPM.com.