New Deals for Cut the Rope
Sakar International is set to launch a range of consumer electronics for the app game, Cut the Rope. ZeptoLab, in partnership with Studio Licensing, Inc., and Established Brands, Inc., has entered into an agreement with Sakar for product offerings that will include ear buds/headphones, cases for all portable devices, flashlights, cameras, flash drives, and alarm clock radios. The products are expected to be available across North America and Mexico in summer 2013.
In addition, Toy Galaxy has been signed to create novelty and activity products for Cut the Rope. Product offerings are expected to include key chains, wind‐up toys, bouncy balls, grow figures, talking coin banks, and other novelty items. The line is expected to be in North American retailers in spring 2013.
Animal Planet Baby, H.I.S. Expand Partnership
Discovery Communications announced that H.I.S. Juveniles is expanding its Animal Planet Baby product assortment to include strap covers and bath items. The new line expands the company's already-established partnership with H.I.S. Juveniles, which worked with Animal Planet to launch various items for the brand in 2011. The new products will debut at ABC Expo in October.
Animal Planet Baby expanded into the toddler category in 2010 and in the past two years launched a variety of lines at retail. The plush strap covers will help avoid chafing. Each cover attaches securely with Velcro to most infant carriers, car seats, and strollers.
More Licensees for Boo—The World's Cutest Dog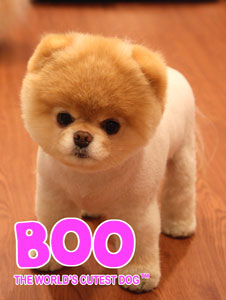 Knockout Licensing announced six new licensees for Boo—The World's Cutest Dog, the Facebook sensation. Calendar Holdings has been granted rights to utilize images of Boo on 1,000-piece jigsaw puzzles and playing cards. FouFou Dog has been granted rights to manufacture and market luggage tags, keychains, and My Pet Blankie roll-up plush pet blankets and other small accessories. Innovative Designs has been granted rights for school supplies and stationery. License 2 Play has been granted rights for disposable cameras with initial introduction planned at Urban Outfitters for this holiday. Mighty Fine has been granted rights to produce girls fashion tops, T-shirts, and fleece/French terry apparel with the focus on Nordstrom and specialty retail accounts. UK-based Paladone Products Ltd. has been granted rights to produce and sell a wide range of novelty items including mugs, magnets, pin badges, shopping totes, pencil cases, pencil toppers, coin purses, umbrellas, passport covers, and more.
These six new licensees join current licensees Gund, Evy of California, Ripple Junction, Audiology, and publisher Chronicle Books.
New Deals for Moose's Trash Pack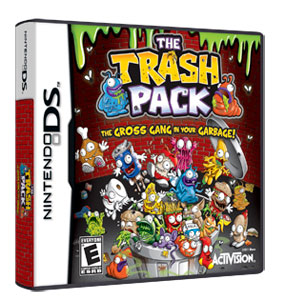 Moose Toys announces six additional licensees joining The Trash Pack licensed merchandise program in the U.S. and Canadian markets.
Activision has been signed for Nintendo 3DS and DS handheld systems (Global). Candyrific has been signed for candy, moulded chocolate, and Tongue Tattoos (USA, Canada). Rasta Imposta has been signed for Halloween costumes (USA, Canada). SGI Apparel has been signed for sleepwear and underwear (USA). X-Treme Worldwide has been signed for T-shirts (Canada). Pioneer Balloons has been signed for balloons and punch balls (USA, Canada)
These licensees will join previously announced partners such as Parragon Books Ltd. (master publishing), Pressman Toys (games, puzzles), Accessory Innovations (bags, cold weather accessories), Mad Engine (T-shirts), and Bulls I Toys (impulse novelty toys). The new deals were brokered by The Licensing Shop, Inc., which represents Trash Pack.
Joester Loria Signs Entenmann's Deals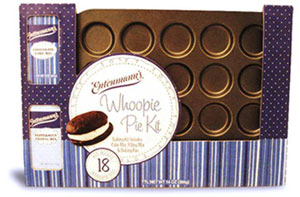 The Joester Loria Group announced that it has signed DesignPac to create a Whoopie Pie Kit featuring the Entenmann's brand. It is expected to launch in Kmart this holiday season. The line will expand in 2013 with gift baskets that include a combination of Entenmann's licensed products such as coffee, candles, and bakeware along with new Entenmann's branded chocolate confections, breakfast mixes, and flavored popcorn from DesignPac.