Discovery in Pet Deals
Discovery Communications announced a partnership with Acme International for a line of pet feeding products under the Animal Planet pet brand, as well as kitchenware under the lifestyle brand.
Acme International will develop a line of pet feeding, serving, and preparation products that will include storage boxes, jars and canisters for pet food, treats, toys, on-the-go feeding and food storage, portion-control bowls, basic porcelain bowls, and feeding mats. The line will also include baking and serving accessories, biscuit cutters, measuring spoons and bowls, food dehydrators, and non-electronic dog and cat feeders.
The lifestyle domestic line will feature cookie jars and canisters, casual dinnerware, bottles, travel mugs, kitchen tools and gadgets, serving bowls, platters, trays, condiments sets and beverage dispensers featuring animal-themed designs.
Both the lifestyle and pet lines will debut in 2013 at a wide variety of retailers. The agreement was brokered on behalf of Animal Planet by its licensing agent, The Joester Loria Group.
ACI, Razor in Shoe Deal

ACI International has signed a licensing deal with Razor to create a line of shoes. The complete line will encompass 20 distinct boys' and girls' styles. The licensed footwear partnership kicks-off Razor's strategic plan to extend the brand through lifestyle licensing. Razor is represented for licensing by Perpetual Licensing.
Beary Sweet Licensee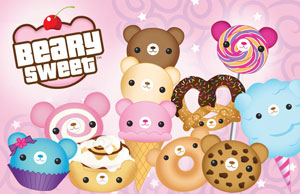 Brandberry has signed Animal Adventure for a line of Beary Sweet products. Under the new agreement, Animal Adventure will create an array of scented plush from pillows to collectible beans to key chains.
Brandberry plans to secure key categories such as edibles, stationery, and apparel.
Raggs, Palladium Hotel Group in Deal
The Palladium Hotel Group and Blue Socks Media, owner of the Raggs TV series, announced a licensing partnership for the Grand Palladium all-inclusive luxury resorts in the Caribbean and Mexico. Called Play at the Palladium with Raggs, the program is expected to launch next month and will immerse the five colorful Raggs characters into Palladium's existing kids' program, which includes mini clubs, character meet-and-greets, dining and musical experiences, activities and live musical stage shows at the resorts' on-site theaters.
El Mexicano Launches Dolphin Safe Tuna

Consumer Strategies, Inc., has brokered a deal for Mexican-branded "dolphin safe" canned tuna endorsed by Earth Island Institute, the non-profit organization that monitors companies to ensure tuna is caught by methods that do not harm dolphins and protect the marine ecosystem.
Consumer Strategies, on behalf of its client Contessa Premium Foods, the environmentally conscious seafood and frozen food manufacturer has licensed El Mexicano to launch canned tuna in the mass and grocery channels. Products are slated for a late fall shelf date.
Deals for WWE
The WWE has announced the following licensing deals. Bendon Publishing will produce Coloring Activity Books and Puzzle Activity Books. Papercutz has been signed for a line of graphic novels and comic books, including an e-book version.
Uglydoll in Asia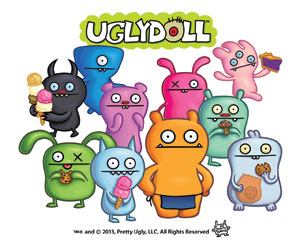 Global Pursuit Co., Ltd., the newly established worldwide consumer products licensing, marketing, and brand equity company, has finalized a representation deal with Pretty Ugly, LLC to expand its Uglydoll brand and develop licensing efforts in Taiwan, Hong Kong, and China.
Global Pursuit will work with its extensive network of licensees and retailers in Asia to develop retail programs and enhance the Uglydoll brand experience in categories such as apparel, accessories, stationery, publishing, toys, and many more.
Rubie's Signs Man of Steel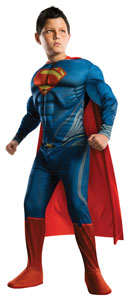 Rubie's Costume Company, Inc., announced its partnership with Warner Bros. Consumer Products, on behalf of DC Entertainment, to produce officially licensed costumes and accessories inspired by Man of Steel, from Warner Bros. Pictures and Legendary Pictures.
Available in infant, children, tween, and adult sizes, the Man of Steel Costume Collection includes Superman, his Kryptonian father, Jor-el, the villainous General Zod and his second in command, Faora.
Man of Steel opens this Friday, June 14.
Deals for The World of Eric Carle
The Joester Loria Group (TJLG) expands The World of Eric Carle infant and toddler program with two licensees. TJLG brokered a deal with Jaxxwear, Inc., to develop The World of Eric Carle newborn and infant onesies, rompers, and footies in the U.S. and Canada. The collection will include eight body styles per season for both boys and girls. Sizes will range from newborn to 24 months and retail for $34–$48. The collection will launch fall 2013 at department stores and independent retailers throughout the country.
Creative Baby has signed on to develop a line of infant and toddler juvenile products and furniture in the U.S. The World of Eric Carle products by Creative Baby will include high chairs, jumpers, walkers, booster seats, foam table and chair set with interactivity ranging from $40–$130. The collection will launch spring 2014 at mid-tier, specialty, department store, and independent retailers.