Marvel, Hallmark in Guardians of the Galaxy Deal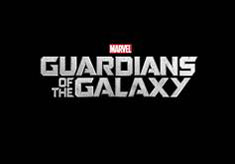 Marvel Entertainment announced that it has signed Hallmark as a licensee for next summer's film Marvel's Guardians of the Galaxy for both stationery and social expressions products. The product line will introduce gift and party accessories including greeting cards, wrapping paper, and ornaments.
Hallmark joins an expanding list of licensees for the Marvel franchise including Hasbro, Disguise, C-Life, Mad Engine, and Sideshow Collectibles.
Tweety as Muse for The Blonds Fashion Label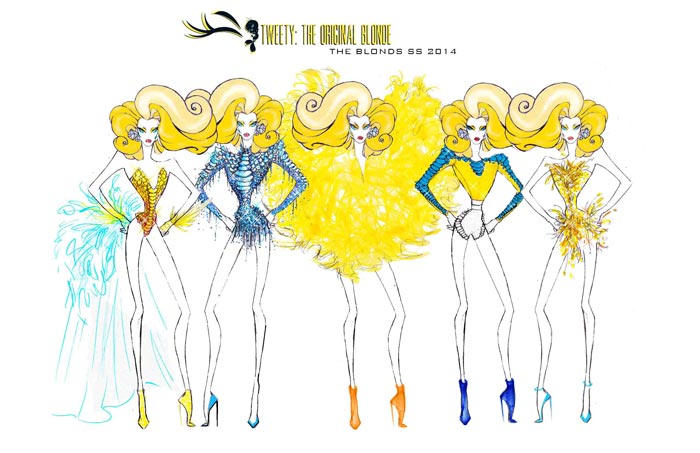 Warner Bros. Consumer Products announced that Tweety is the latest muse for fashion label, The Blonds. The spring/summer 2014 collection launches today during New York City's Fashion Week. The Blonds have drawn from the iconic character to create the ultimate collection in Tweety: The Original Blonde. The collection joins the ranks of another notable blond collaboration with Barbie. Also, The Blonds have dressed the following stars for live performances: Beyoncé, Lady Gaga, Katy Perry, Christina Aguilera, and more.
Curious George Shoes from Stride Rite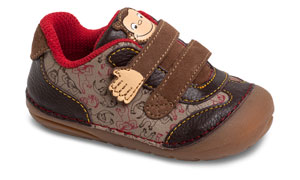 Universal Partnerships & Licensing (UP&L) and Stride Rite announced that they have partnered on the Curious George by Stride Rite SRT Soft Motion shoe. As a sponsor of Curious George, seen daily on PBS Kids, the shoe and the character of Curious George will be essential parts of Stride Rite's baby month campaign, which is running online and in-stores from September 9–24, 2013. The shoe is available at Stride Rite retail stores nationwide as well as online.
Sons of Anarchy in Spencer's
Spencer's is partnering with Twentieth Century Fox Consumer Products to feature Sons of Anarchy merchandise. The program, available now in more than 625 stores, will carry apparel, accessories, novelty items, and more.
Spencer's is supporting the Sons of Anarchy program in-store through branded boutiques featuring window displays, digital signage, and in-store elements that offer an immersive shopping experience for consumers.
New Deals for Domo
Big Tent Entertainment has signed two long-term deals for Domo. SkinIt has been signed for protective vinyl skins. Magnote has been signed for a line of puzzles and novelty items. All products will be available in the U.S., its territories, and Canada.
SkinIt will feature Domo on protective vinyl skins for smart phones, tablets, gaming devices, laptops, and more. Magnote will be launching a series of branded puzzles and games including sticky notes, magnetic desk puzzles, Gigo blocks, and Manga tracing templates.
Cut the Rope in Back to School Promo
Cut the Rope has been selected as a core back to school feature brand by El Corte Ingles, the Spanish department store. From August 19–September 22, the brand features in exclusive corners in all 85 El Corte Ingles stores plus additional in-store displays in the kids' fashion, back to school, and publishing departments. Moreover, Cut the Rope collectible Nommies and toys are available exclusively at 12 El Corte Ingles stores.
This product placement will be backed by a marketing campaign with a free gift with purchase, plus in-store and online activity, which includes advertising on El Corte Ingles' website, a social media campaign, Cut the Rope in-app ad, and POS materials at all 85 El Corte Ingles stores. El Corte Ingles is also driving a communications campaign to its 11 million loyalty cardholders.
Mumfie Is Back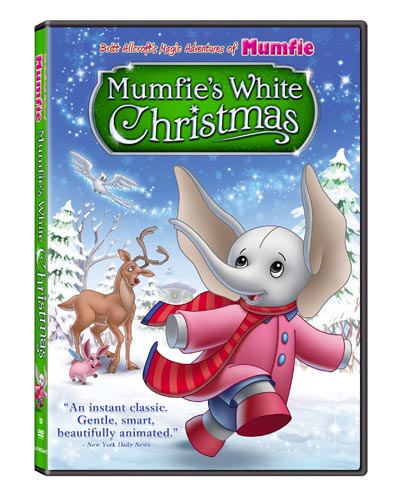 Lionsgate announced that it has entered into an agreement with Britt Allcroft, creator of the TV shows Thomas and Friends and Shining Time Station, to acquire the home entertainment distribution rights to Britt Allcroft's Magic Adventures of Mumfie. Lionsgate will serve as the exclusive home entertainment distributor of Mumfie programming for all packaged media and digital platforms, which includes 79 episodes of the series as well as Mumfie's Quest Movie and Mumfie's White Christmas.
The children's series Britt Allcroft's Magic Adventures of Mumfie premiered first on British TV and then on the Fox Kids Network for five seasons in the 1990s. The series follows Mumfie an elephant who sets off to find adventure meeting new friends, Scarecrow and Pinkey the flying pig, along the way. The first release of this long-term partnership will be Mumfie's White Christmas arriving on DVD, digital download, video on demand, and pay-per-view on November 12.
Pink Cookie Bags
CopCorp Licensing announced that Global Design Concepts has been granted the rights to manufacture and market Pink Cookie Bags (including backpacks, handbags, and more).