WWE Licensing Deals
WWE has entered into the following license agreements. GoodStuff (now a division of The Bridge Direct) will create amusement prizes for the U.S. market. Interactive Toy will create Lights Stars, which is an animated handheld projector for the U.S. and Canada. It is expected to launch in the spring. Playaction is launching novelty items such as lenticular drinkware, garbage pails, pictures, disposable tissue boxes, travel tissues, napkins, papertowels, and handwarmers for the U.S. market only.
McFarlane to Create Rabbids Line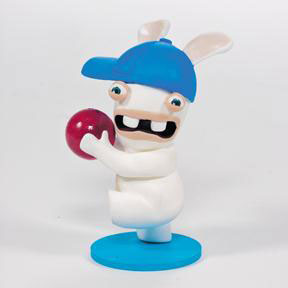 McFarlane Toys announced that it is creating a line of Ubisoft Rabbids action figures, plush, and novelty toys based on the Rabbids video game franchise and Rabbids Invasion, the new 26-episode CG animated TV series, which debuted in August on Nickelodeon. The toy line is expected to be on shelf in spring 2014. Products will include figures, customizable figures, plush, collectible figures, and accessories in various sizes and materials, as well as novelty toys with electronic light and sound features.
Created in 2006, Rabbids has sold more than 14 million video games worldwide and hundreds of licensed products that feature the Rabbids characters. The Rabbids phenomenon currently extends across multiple genres including parodies, videos, illustrations, and consumer products.
Outfit7 Expands Talking Tom License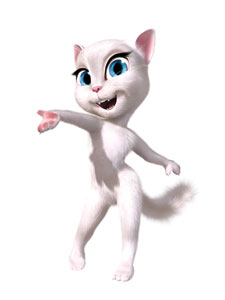 Outfit7 announced new licensing deals for Talking Tom and Talking Friends. Argus Spol has been signed for The Czech and Slovakian markets to create a line of notebooks, pencil cases, ring binders, and backpacks, among other items. Spanish-based firm, Giromax International has taken multi-territory rights to produce stickers, trading cards, and clay buddies. Simbat Toys has been signed for a line of plush items in Russia, Ukraine, and CIS that will introduce bags and backpacks in spring 2014. The food and dietary supplements company, Sensilab has been signed to create an on-pack license to promote kids food and supplements in Slovenia. Talking Tom and Talking Friends will be used on several key products including immune-boosting products and throat lollipops. Outfit7 also announced its first QSR promotion with McDonald's for Australia and New Zealand.
Jewelry for Domo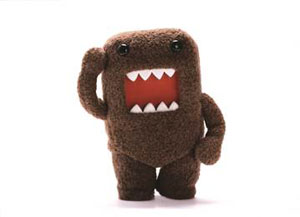 Big Tent Entertainment has signed a long-term deal for Domo with HNJ jewelry. Launching this December, Domo will be available on necklaces, bracelets, and rings worldwide (excluding Asia).
The jewelry featuring Domo's image, logo, or likeness will use gold, silver, bronze, and gemstones. The line will be available at stationery, department, and specialty stores, along with TV shopping networks, and internet retailers, including HNJ's website.
Madame Alexander, Isaac Mizrahi Doll Line
Xcel Brands, Inc., has signed an exclusive licensing agreement with The Alexander Doll Company to create a selection of Madame Alexander dolls, doll apparel, and doll accessories under the Isaac Mizrahi New York label. It will consist of both collectible and play dolls such as Cissy the iconic 21-inch couture collectible doll, a 16-inch contemporary fashion collectible doll, and an 18-inch play doll. The collection will debut at Toy Fair in New York City in February 2014. The dolls will be sold through specialty and department stores as well as select websites including www.madamealexander.com.
Sesame Characters to Promote Fruits & Veggies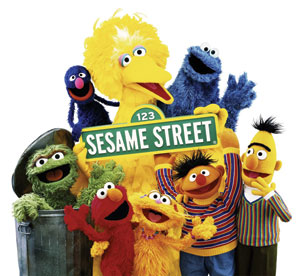 Sesame Workshop and the Produce Marketing Association (PMA) joined the Partnership for a Healthier America (PHA) in a two-year agreement to help promote fresh fruit and vegetable consumption to kids.
The agreement allows PMA's community of growers, suppliers, and retailers to take advantage of the strength and influence of the Sesame Street brand without a licensing fee, using characters such as Big Bird, Elmo, and Abby Cadabby to help deliver messages about fresh fruits and vegetables. Sesame Street characters may be on produce in stores as early as mid-2014.