WB Signs Jakks for Godzilla
Warner Bros. Consumer Products has signed a licensing agreement with Jakks Pacific for Godzilla, which is scheduled to premiere May 16. The line of Godzilla products by Jakks is expected to include an Ultimate Large Scale Godzilla Figure with 12 points of articulation and a length of more than 43 inches. The line will also include additional toys and products.
Praim Group Signed for French Bull Chocolates
Praim Group, a food licensing, marketing, and distribution company announced an agreement to create and distribute a line of all-natural premium chocolate bars and Choxcards for French Bull, a lifestyle brand best known for its colorful designs. Praim Group's Choxcard is part greeting card and part gift-card holder. The self-sealing box also contains a 3.5 oz chocolate bar.
Featuring French Bull patterns and colors, Praim Group will launch six different bar designs in either milk or dark chocolate variety and three Choxcard designs with milk chocolate.
IMG Licensing, a division of IMG Worldwide, negotiated the licensing contract on behalf of French Bull.
PS Brands Signed for Eric Carle Hosiery and Footwear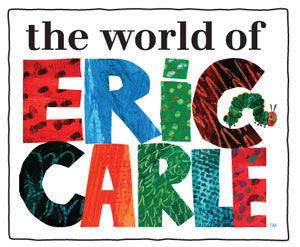 The Joester Loria Group (TJLG) has signed PS Brands as the U.S. footwear and hosiery partner for The World of Eric Carle. PS Brands will develop a collection of hosiery for newborns and infants along with no skid newborn/infant footwear in various silhouettes including boots, rubber-soled socks, and sandals.
The launch in footwear and hosiery further expands The World of Eric Carle into the infant and toddler realm. The World of Eric Carle currently has a multi-category program of toys, games, and gifts at mid-tier department and specialty stores.
Joe DiMaggio Coffee from White Coffee Corp.
MODA Licensing, representing Joe DiMaggio LLC, has signed a licensing arrangement with White Coffee Corporation for a line of specialty coffee blends. The line is expected to include a signature medium blend, a signature decaf, and espresso. It will be available in whole bean, ground in 12 oz. bags, and single-serve cups compatible with Keurig machines.