Oznoz, HIT in Deal for Bilingual Programming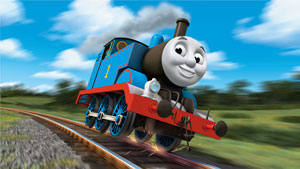 Oznoz announced an exclusive partnership with HIT Entertainment to introduce a large library of HIT's global preschool properties in Mandarin, Arabic, Hindi, German, Russian, and Korean in North America. This is the first time HIT's content library will be available to consumers in these languages in the U.S. and Canada. The new online channel caters to bilingual families and those learning a second language. The HIT Entertainment library, available now on Oznoz.com and on the Oznoz app, includes Thomas & Friends, Angelina Ballerina, Barney & Friends, Bob the Builder, Kipper, and Rubbadubbers.
The Oznoz interface allows users to search by language or by age group and purchase episodes or entire seasons of shows. Viewers stream shows online at Oznoz Video, or download for offline viewing via the Oznoz iPad or Android apps. The HIT Entertainment library adds more than 40 episodes of preschool content to Oznoz programming. HIT programs are currently available on Oznoz, with additional episodes rolling out throughout the spring. New users with Oznoz can download their first episode for free.
Julius Jr. to Air in Italy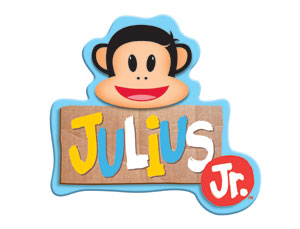 Saban Brands announced a new broadcast distribution agreement for its animated preschool series, Julius Jr., to air on Disney Junior in Italy. The series will premiere this spring. The deal will also expand to additional countries in Europe, the Middle East, and Africa in the near future. MarVista Entertainment, the series' exclusive international television distributor, negotiated the agreement in partnership with Saban Brands.
Wham-O in Pet Toy Deal
Wham-O and Precious Tales, a division of Enchante Accessories, have entered into a licensing agreement. Under the partnership, Precious Tales will develop and market a wide range of pet toys and accessories under the Wham-O Pets brand, which includes Original Frisbee, SuperBall, Hula Hoop, and Trac-Ball.
The Wham-O Pet Brand recently debuted at the Global Pet Expo in Orlando, Fla.
The deal was brokered by Wham-O's licensing agents, Jack Morrow of Out Of The Box and Cynthia Hall Domine of Synchronicity.
Cra-Z-Art, Exodus Film Group in Movie Deal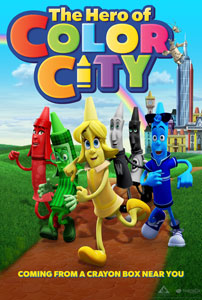 Cra-Z-Art and Exodus Film Group announced a licensing deal for a product line of crayons, stationery, and toys based upon Exodus' upcoming crayon-themed animated feature film, The Hero of Color City.
This agreement will allow Cra-Z-Art to release a wide range of movie-related products.
Christina Ricci, Rosie Perez, Wayne Brady, and Craig Ferguson star in this animated family-friendly adventure about crayons that come to life. It is directed by Frank Gladstone and set for U.S. release by Magnolia Pictures in 2014.
The film is a production of Exodus Film Group, and produced by Exodus's John D. Eraklis and Max Howard. Bruce Auerbach handles licensing and promotions for Exodus.
tokidoki, MLB in Deal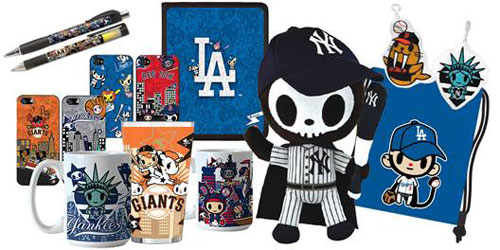 tokidoki, the pop culture brand meaning "sometimes" in Japanese, announced that it has teamed up with Major League Baseball Properties (MLBP) to have select licensees introduce a collection of products for sports fans. This marks the first professional sports licensing collection for tokidoki. The program launched at the start of this 2014 MLB season with the World Series Champion Boston Red Sox, Los Angeles Dodgers, New York Yankees, and San Francisco Giants and will incorporate the Seattle Mariners, Detroit Tigers, Texas Rangers, San Diego Padres, Chicago Cubs, Chicago White Sox, New York Mets, and Philadelphia Phillies throughout this season. Additionally, more teams will be introduced within the 2015 season.
The new line will include tokidoki artwork created exclusively for the collaboration. It will be featured on a wide range of products including headwear, apparel, bags, drinkware, plush, tech accessories, stationery, and assorted novelties. To produce the line, MLB and tokidoki worked with MLB licensees including Bleacher Creatures, Boelter, Concept One Accessories, Coveroo, National Design, New Era, and Pro Specialties Group.
Peanuts to Air in France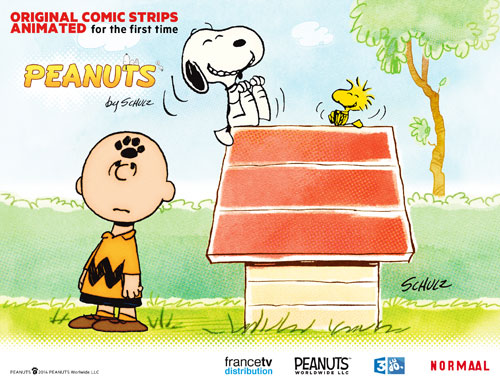 Peanuts Worldwide announced that francetv distribution will be the global distribution partner for all new animation from N O R M AA L Animation and France Televisions based on the Peanuts comic strip and characters by Charles M. Schulz. The animated series is part of Peanuts Worldwide's long-term content-building strategy that includes a new animated feature film from Twentieth Century Fox and Blue Sky Studios that is set for global release in fall 2015.
Based on the 18,000 daily comic strips created by Schulz, N O R M AA L is currently in production on the new animation. The series is currently packaged as 500 x 90 second shorts and 104 x 7 minute blocks and marks the first animated interpretations of the Peanuts comic strips in short form and will be available for global distribution in fall 2014. In France, they will air on France 3.