Joester Loria Signs Constellation Brands Beer Division
The Joester Loria Group (TJLG) has been appointed by Constellation Brands Beer Division, as the licensing agent of record in the United States to represent the Constellation beer brand portfolio.
Constellation Brands Beer Division is the exclusive brewer, marketer, and supplier of a growing portfolio of high-end, iconic, imported beer brands for the U.S. market. The portfolio includes Corona Extra, Corona Light, Modelo Especial, Negra Modelo, Pacifico, and Victoria beer brands. The Beer Division also imports the Tsingtao beer brand in the U.S. Constellation is now the third-largest brewer and seller of beer to U.S. consumers.
TJLG will execute a comprehensive licensing program for each brand in the portfolio. TJLG will develop an integrated licensing and merchandising program designed to appeal to loyal beer enthusiasts and target new consumers with a collection of lifestyle categories such as apparel and accessories, housewares and gifts, electronics, food and beverage products, and other signature on-brand product extensions.
HIT, Universal in Distribution Deal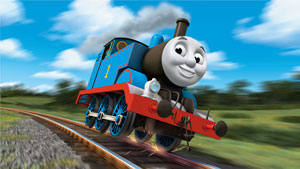 HIT Entertainment, a subsidiary of Mattel, Inc., and Universal Studios Home Entertainment, announced a deal that gives Universal distribution rights to HIT's vast family content library including Thomas & Friends, Angelina Ballerina, Barney & Friends, Bob the Builder, Pingu, Kipper, and more. As part of the arrangement, Universal acquires rights to distribute, sell, and market hundreds of titles from HIT's extensive content library in the U.S. and Canada across Blu-ray, DVD, electronic sell-through, and VOD platforms.
Universal will begin to distribute and market the HIT Entertainment catalog on October 1. In addition, the two companies will work together to distribute new content produced by HIT, including the upcoming Thomas & Friends feature length special, Tale of the Brave, due out in fall 2014.
Wicked Cool, Sesame in Seasonal Toy Deal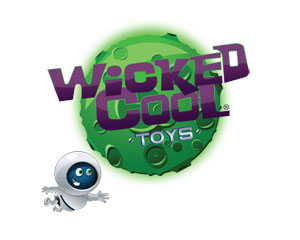 Wicked Cool Toys has announced a new, multi-year licensing agreement with Sesame Workshop for summer and seasonal toys based on classic Sesame Street legacy characters including Elmo, Cookie Monster, Abby, and others. The licensing agreement covers North America, and the line is expected to feature items such as balls, hoppers, sand toys, sprinklers, sandboxes, water/sand activity tables, pools, and more. The line is expected to be at retail beginning in late spring 2015.
New Global Licensees for Pac-Man
41 Entertainment announced new global licensees have been granted for Pac-Man and the Ghostly Adventures. In France, Hachette will have a full publishing line while Delcourt will have comic book albums. Alcara will produce charms while two QSR promotions are lined up, one for fall 2014 followed by another in spring 2015. Play by Play will design and distribute Beanies. Best will have Footwear bringing the total licensees to 19 in France.
In the United Kingdom, Sambro will handle bags and stationery, More for Your Store will have money tins, Palamon International will have dress-up and accessories, and Play by Play will design and distribute Beanies. This makes for a total of 18 licensees producing product for the UK.
In Iberia, Copywrite will handle backpacks and bags; Comercial Mercera will have patches and zipper pulls; Madhouse will launch mall events; Hot Shots will produce candy, wafers, and cookies; Educa Borras will produce puzzles and distribute the K'nex construction toy line. Play by Play will design and distribute Beanies. This brings the total number of licensees to 19 for Iberia.
In Mexico, where the TV series just launched on Televisa on April 4, Carvajal has been granted notebooks, Granmark will have party supplies, Union Kids has been granted apparel and Multimusic will handle Home Entertainment bringing the total licensees in Mexico to 16. Fabricas de Productos (Frito Lay) will have a promotion in Central America for Salty snack products under the Cheetos brand and Tazos promotional products. Fourteen total licensees have been signed for the region.
In Brazil, Xeryus will handle backpacks, Tilibra has been granted notebooks and diaries, Diplomata is awarded backpacks and lunch boxes, Editora Alto Astral has coloring magazines and sticker albums, Festcolor has party supplies while PlayArte handles Home Entertainment. There are a total of 14 licensees in Brazil.
In Israel, Global Brands has been awarded apparel, Orsun will produce home goods products, Glidot Strauss (Unilever) will produce ice pops, Chagim Nechalim has stationery and backpacks, Fine Design has light fixtures and wall decals bringing the total licensee list to 13 in Israel.
In Benelux, van der Erve has been granted the rights for apparel while Global Industry will produce wheeled toys and gift items and Play by Play will design and distribute Beanies with the market now reaching 20 licensees.
In Turkey, Biber will create mall events and join other licensees to reach a total of 11.