New Deals for Peanuts
Peanuts Worldwide announced a wide array of new licensing agreements. The products will appear at retail throughout 2014 and 2015. The new international Peanuts licensees include Depeche, the Italian fashion brand whose name pays homage to the band Depeche Mode, will produce a line of outerwear for women. It is expected to launch spring 2015 in Italy. Trainerspotter, the men's fashion house, will produce Peanuts-themed apparel for men launching fall 2014 through spring 2016 globally. XISOCHO will create a line of high-end apparel for women. It's launching fall 2014 around the world. Fay, a division of Tod's, will continue their partnership with Peanuts for a Woodstock-centric collection for women. It is launching this fall worldwide. Criminal Damage, the East London label, will create a line of unique streetwear with a trend-led edge for men and women. It's launching this summer with two collections per year around the world. Alpargatos, the Brazilian casual footwear company famed for its Havaianas brand, has created a line of Peanuts-inspired Havaianas flip-flops. It is launching its worldwide program this summer. The Cambridge Satchel, the British bag company, and Lancaster, one of the leading names in the French leather goods and accessible luxury markets, will create a series of Peanuts-themed handbags and additional accessories. Both lines are expected at retail this fall worldwide. Figurine company Lladro will create high-end porcelain figurines. The line is expected to launch in early 2015 worldwide.
Joester Loria Signs Jockey for Licensing
Jockey International, Inc., has retained The Joester Loria Group to identify and secure licensees in the swimwear and home categories in the U.S. market. 
Jockey is active in more than 140 countries with underwear, socks, thermals, sleepwear, activewear, sportswear, and lounge wear, in men's, women's, and children's ranges. Jockey products are sold in leading national retailers.
New Deals for Peppa Pig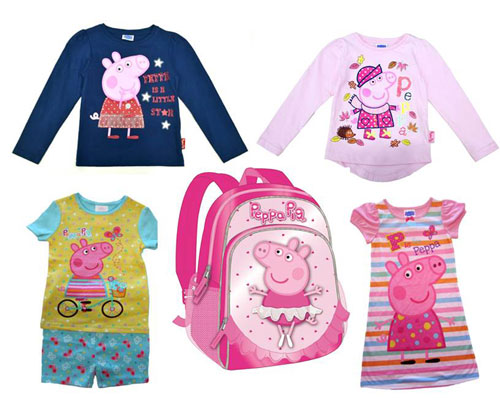 Entertainment One Licensing announced the addition of five new licensing partners in the soft goods category. The announcement comes on the heels of the brand's new deal with Jazwares as the Peppa Pig master toy partner for North America beginning in 2015.
Ty has been signed for an assortment of Beanie Babies. Happy Threads will launch Peppa Pig-themed apparel for girls age 12 months to 7 years. Komar Kids has signed on to produce a sleepwear collection in the U.S. for girls 12 months to 7 years. Accessory Innovation has been signed for backpacks, bags, lunch kits, luggage, headwear, hosiery, and cold weather accessories.
Character World will launch a collection of Peppa Pig-themed bedding and home accessories, including blankets and throws, bath and beach towels, cushions, and inflatable and bean-filled chairs.
Peppa Pig airs on Nick Jr. and has seen an expanded airtime schedule in 2014, playing six times per weekday and 24 times on the weekends.
SELF-branded Products from London Luxury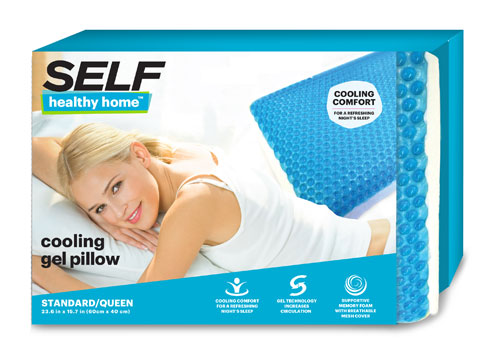 Condé Nast and FremantleMedia North America (FMNA) announced a licensing agreement to create a full collection of SELF-branded luxury performance bedding, bath, and personal care items with licensee London Luxury. The deal was brokered by FMNA, licensing agent for Condé Nast brands SELF and Epicurious.
SELF will enter the home category under the SELF Healthy Home banner, with a focus on products for both the home and gym. The collection includes a full line of performance home products including functional bedding, foam products, bath towels and rugs, sport towels, and personal care items including body brushes, robes and sarongs, eye masks, and more.
Spin Master in American Camp Association Deal
Spin Master announced a comprehensive marketing partnership with Youth Venture Marketing, LLC and the American Camp Association.
This agreement will see Spin Master's products integrated into more than 135 camp programs across the United States with more than 140,000 direct camper interactions, according to Spin Master. Its products are shipping to ACA-Accredited Camps this month and programs will run through August 2014. Campers of all ages will have the opportunity to interact with Spin Master's brands such as DigiBirds, IONIX, Kinetic Sand, Meccano, Sew Cool, and Wackytivities.
Little Golden Books Home Décor Heads to Land of Nod
The Land of Nod, a housewares retailer for kids, has teamed up with DreamWorks Animation for a comprehensive program featuring characters from the Little Golden Books. This landmark collaboration marks the first of this type for The Land of Nod.
Through this partnership, The Land of Nod brings classic Little Golden Books The Shy Little Kitten and Tawny Scrawny Lion to life through a unique offering for the home including bedding, wall art, rugs, and bath items.
New Deals for Skylanders
Activision Publishing, Inc., a wholly owned subsidiary of Activision Blizzard, Inc., announced licensing deals for Skylanders. General Mills will offer fruit snacks and cereals; the first Skylanders magazine will come from Immediate Media; an official Skylanders comic book series from IDW; and Skylanders-themed coloring books from Crayola. These new collaborations represent significant growth opportunities for Activision's already robust global licensing program, which spans more than 175 companies.
Jazwares Named Master Toy Licensee for Ella the Elephant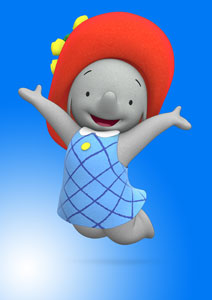 DHX Media and FremantleMedia Kids & Family Entertainment appointed Jazwares, Inc., as the global master toy partner on preschool property Ella the Elephant for the U.S., Canada, UK, Ireland, Latin America, Middle East, Australia, Spain, and Norway.
The deal will enable Jazwares to launch worldwide plush, dolls, figures and playsets, vehicles, roleplay, and musical instruments, based on the animated preschool series about an adventurous elephant and her magic hat.
Paramount Signs Spin Master for Monster Trucks
Paramount Licensing has named Spin Master as the master toy licensee for the May 29, 2015, Monster Trucks movie from Paramount Animation. The live action film, utilizing CGI animation, is based on an original concept. The movie stars Lucas Till, Jane Levy, Barry Pepper, Amy Ryan, Rob Lowe, Danny Glover, Holt McCallany, and Thomas Lennon, and is currently in production in Vancouver, B.C.
Spin Master will develop an extensive lineup of vehicle-based products that will launch with the film.
King Features to Rep Theo & Beau
King Features Syndicate announced that it is representing Theo & Beau, a new digital property for licensing. Theo & Beau features the photos of Jessica Shyba, who captured sweet moments of her son, Beau, napping with his new puppy, Theo. The photos became an internet sensation soon after she posted them on her lifestyle blog, Momma's Gone City. The photos have been covered by Parade, Daily Mail, The Today Show, Good Morning America, Yahoo, Buzzfeed, Huffington Post, and many more. Shyba has a built-in audience of 460K Instagram followers, 33K Facebook fans, 25K Twitter followers. A two-book children's collection starring the duo by a major publisher is expected soon.
CPLG to Represent Cherokee
Cherokee, Inc., a global marketer of style-focused lifestyle brands, announced a newly formed long-term partnership with Copyright Promotions Licensing Group (CPLG) to represent Cherokee Global Brands in European markets, securing regional and territory partners.
Texas Chainsaw Massacre Returns to Theaters
The Texas Chainsaw Massacre, celebrating 40 years, will return to theaters this summer. Originally marketed with the tagline, "Who will survive and what will be left of them," licensees NECA, Impact Merchandising, NMR Aquarius, Rubie's Costume Co., Funko, Fright Rags, Grey Matter Art, Plastic Head, and Star Cutouts will be introducing a wide array of new merchandise for the 40th anniversary.
Knockout Licensing Signs Smithsonian Seed Catalog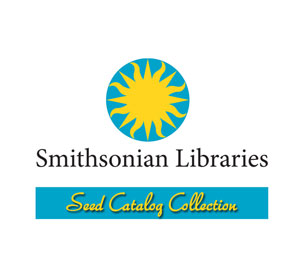 Knockout Licensing has been appointed to launch and manage the licensing program for the Smithsonian Libraries' Seed Catalog Collection comprised of artwork from hundreds of beautifully illustrated vintage seed and nursery catalogs. In addition to bringing this artwork to products for people to enjoy, the Smithsonian Libraries' Seed Catalog Collection licensing program will help generate revenue to support Smithsonian Libraries' collections and projects.