Live Shows from Fox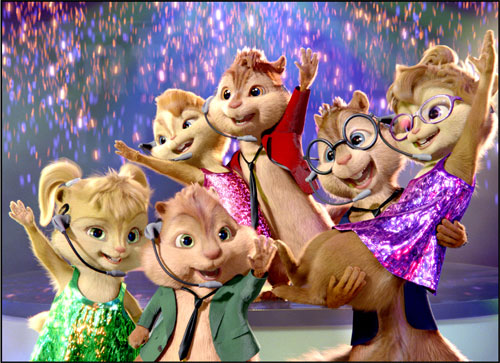 Twentieth Century Fox Consumer Products (FCP), in partnership with Iconic Entertainment Holdings LLC, announced plans to create new live entertainment shows based on the studio's animated films Alvin and the Chipmunks: Chipwrecked and Rio. The Alvin and the Chipmunks live show is projected to open in early spring 2015 and a Rio live show will follow in winter 2016 touring in cities around the world.
The new shows will supplement Fox Consumer Products' larger global location-based entertainment strategy, which now includes Ice Age Live! A Mammoth Adventure.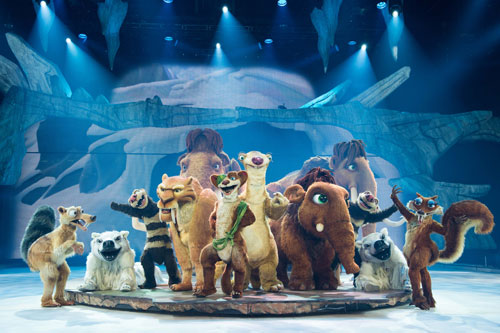 Iconic Entertainment Holdings is the newest venture headed by the co-producers of Broadway's Spider-Man: Turn Off the Dark, theatrical producer and promoter Michael Cohl, and entertainment technology expert and producer, Jeremiah Harris.
The Alvin and the Chipmunks and Rio live shows join a host of location-based entertainment announcements from FCP. FCP recently announced Twentieth Century Fox World, set to open in Malaysia in 2016 and an additional park planned for Korea. It also announced the expansion of Springfield at Universal Studios Hollywood, coming in spring 2015, and the expansion of Springfield USA, a full immersive experience for fans of The Simpsons at Universal Orlando resort.
GameTruck, Skylanders Trap Team in Deal
GameTruck Licensing announced that it will bring Skylanders Trap Team, the newest installment to the Skylanders franchise, to fans this summer through a nationwide tour with Activision Publishing. The Skylanders Trap Team First-to-Play Tour is a three-month, five market mobile marketing campaign that kicked off on July 24 at San Diego Comic-Con and will end in late October. For each leg of the tour, a Skylanders-branded trailer will be converted into a mobile theater, providing fans one of the first hands-on gameplay opportunities before the official launch of Skylanders Trap Team on October 5 in North America. Other stops on the tour include Los Angeles, San Francisco, Dallas, Chicago, and New York.
GameTruck has partnered with Skylanders for the last three years for the launch of each game in the franchise, including Skylanders Spyro's Adventure and Skylanders Giants. For launch of Skylanders SWAP Force, every GameTruck location featured hands-on gameplay and giveaways.