Just Play Signs Care Bears
AG Properties (AGP), the intellectual property and outbound licensing division of American Greetings Corporation, announced that Just Play has been signed to bring a Care Bears toy line to major retail outlets this fall.
The Just Play toyline will feature plush and an assortment of Care Bears figures and playsets ranging from $2.99 to $24.99 and arriving at U.S. retailers nationwide in September.
Robeez, Disney in Shoe Deal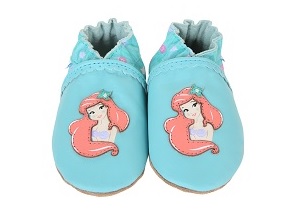 Robeez, the infant and toddler shoe brand owned by Stride Rite Children's Group, announced the launch of a Disney Baby collection of soft-soled shoes for the 2014 holiday season. Featuring iconic Disney characters, the Disney Baby collection by Robeez will offer a variety of designs for babies and toddlers.
New Licensees for Rock and Roll Hall of Fame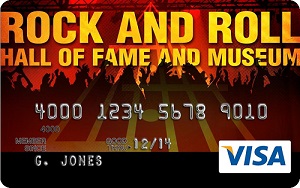 The Wildflower Group is expanding the licensing program for the Rock and Roll Hall of Fame and Museum with three new licensees. Opus Label has been signed for men's and women's apparel, LND Neckwear for men's and boys' neckwear, and UMB CardPartner for co-branded credit cards.
MLB, KISS in T-shirt Deal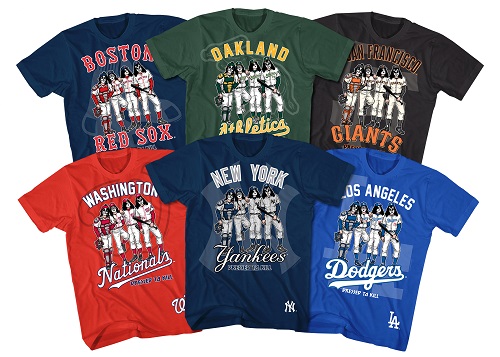 Epic Rights, representing rock band KISS, has signed the band for an apparel program with Major League Baseball (MLB) through apparel licensee Liquid Blue, a licensee of Major League Baseball Properties, Inc. The new collection of all-American T-shirts—Play Ball with KISS—will combine the rock fashion sense of KISS with the instantly recognizable logos representing the New York Yankees, New York Mets, Los Angeles Dodgers, and The Los Angeles Angels of Anaheim, Chicago Cubs, Boston Red Sox, Philadelphia Phillies, Pittsburgh Pirates, Detroit Tigers, Washington Nationals, Oakland Athletics, and the St. Louis Cardinals.
Under the Play Ball with KISS collection, Liquid Blue is launching a themed line, Dressed to Kill, and preparing a second themed apparel line called Locker Plate, inspired by the KISS song "Detroit Rock City," which will be introduced later in the year.