Sanrio Signs MAG Brands
Sanrio announced a licensing agreement with MAG Brands for a collection of Hello Kitty outerwear for the U.S. market. The collection, which launches now in time for back to school, will feature Hello Kitty on outerwear from newborn to girls' size 16.
Corona Brands to Have Beach Product Line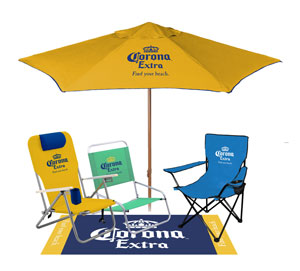 The Joester Loria Group, the exclusive licensing agency for Constellation Brands' beer portfolio has tapped JGR Copa, a manufacturer of beach products to develop a collection of Corona, Modelo Especial, and Pacifico beach accessories that complement each brand's distinctive identity.
Launching in 2015, the Corona line features beach gear, including chairs, umbrellas, towels, blankets and mats, beach cabanas, as well as tents and surfboards. Each item is offered in a variety of styles. Modelo Especial and Pacifico products are expected to follow in 2016.
Strawberry Shortcake Miniclip Games
Miniclip, a digital gaming company, and AG Properties (AGP), the intellectual property and outbound licensing division of American Greetings Corporation, have partnered to co-create a mobile game based on the Strawberry Shortcake brand. Miniclip is set to release the game titled Berry Rush shortly.
New Nesquik Girl Scout Cookie Flavors

The Wildflower Group announced that Girl Scout Cookie flavors Thin Mints and Caramel Coconut have been added to the Nesquik product line.
Nesquik Girl Scouts Thin Mints and Nesquik Girl Scouts Caramel Coconut beverages are expected to hit shelves this fall and are available for a limited time only. The limited-edition, shelf-stable drinks can be found in the refrigerated section or on display at participating grocery and convenience stores nationwide.
Fashion Designers Collaborate with Ford Mustang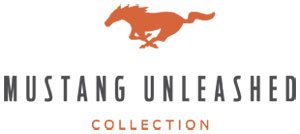 Fashion designers Anna Sui, Rogan, Paula Cademartori, CO|TE, and Pamela Love join Ford Motor Company to celebrate the Ford Mustang with the debut of Mustang Unleashed, a limited-edition line of one-of-a-kind shirts. These five global designers each created three unique Mustang-inspired shirts, resulting in a collection of 15 designs. The line is produced by Loomstate, a leader in organic and sustainable apparel. It will be available starting this month exclusively at Gilt.com.
Ford's licensing is represented by Global Icons.
Zuru in Deal with Bunch O Balloons
Zuru announced that it has signed an exclusive global deal with Bunch O Balloons. The company's innovative design allows people to bring water balloon fights to the next level, and is a new take on the filling-one-balloon-at-a-time method used in the past. Bunch O Balloons allows for 100 balloons to be filled in less than 60 seconds, say both companies. The balloons are self-tying eliminating the hassle of trying to tie regular balloons.
Zuru is expanding its outdoor toy category building upon its X Shot blasters line. Bunch O Balloons is expected to be at shelf in the U.S. market in spring 2015.