Epic Rights to Rep CBGB, Signs New Agents
The iconic New York punk rock music venue CBGB has named Epic Rights as its global branding, licensing, and rights management representative. Epic Rights is developing a dynamic global branding campaign for a new generation of rebels that captures the CBGB experience. Categories of focus for licensing a broad selection of unique, high quality products, include fashion apparel, accessories, footwear, electronics, spirits/beverages, and themed entertainment that embody classic punk, post punk, glam rock, new wave, and grunge with the same flair style that defined CBGB. Additionally, the new CBGB program will include opportunities that can be associated with and promote the annual CBGB Music and Film Festival, which kicks-off its third year this October in New York.
Epic Rights has also signed top international licensing agents to represent its roster of clients in specific markets around the globe. Initially focusing on brand licensing for Epic Rights' clients, including KISS, John Lennon, Aerosmith, Billy Idol, Jefferson Airplane, Woodstock and Gary Baseman, the agents will develop partnerships with top licensees and manufacturers to generate new revenue streams and broaden fan engagement. New agents include CPLG for the UK, Ireland, Scotland, Wales, Germany, France, Italy, Portugal, Spain, and Benelux; Bulls Licensing for Scandinavia (Sweden, Finland, Norway and Denmark); Plus Licens for Central and Eastern Europe; Peruvian-based Compañía Panamericana de Licencias for Latin America; Wild Pumpkin for Australia and New Zealand; and Bradford Licensing for India.
Domo Gives Pebble Watches a New Face
Big Tent Entertainment and Pebble Technology Corp. have partnered to release a new downloadable Domo watch face, marking Pebble's first licensing partnership. Pebble watches are infinitely customizable with downloadable watch faces and internet-connect apps. The new Domo watch face uses motions and location to activate various responses such as pressing up and down to trigger an array of Domo animations, shaking your Pebble for Domo's angry face, and setting your location to let Domo tell you when it's hot outside (he'll sweat).
New Deals for Kellogg's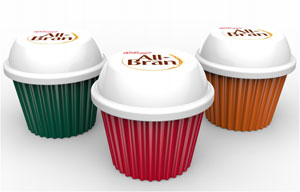 The Joester Loria Group is expanding its Kellogg's licensing program with a new deal for home textiles and the launch of microwavable cookware at Walmart. The Joester Loria Group has brokered a deal with Dophes for hand towels, oven mitts, potholders, aprons, scrubbers, drying mats, and other kitchen accessories. The line is expected to be available at mass and mid-tier retailers starting in spring 2015.
Evriholder launched the Kellogg's All-Bran Microwave Muffin Maker at Walmart. Consumers can combine Kellogg's All-Bran cereal and a few basic ingredients to create these muffins in minutes using their microwave.
Funrise Signed as Madballs Licensee
AG Properties (AGP) the intellectual property and outbound licensing division of American Greetings Corp., announced that it has signed Funrise to create a line of toys for Madballs, the bouncing balls with grotesque faces from the 1980s. The Funrise Madballs line will include plush, feature plush sports balls, and soft accessories such as baseball bats and basketball hoops. The line is expected at retail in 2015.
Additional licensees for Madballs include comics from Lionforge, T-shirts from Trevco, Jibbitz by Crocs, and wall graphics by Walls360. There is also a global collaboration with fashion designer Jeremy Scott for apparel and accessories available now at retail. A partnership is launching later this year in Japan that includes Punk Drunkers for adult T-shirts and apparel, and stickers and badges with Active Co., Ltd. Additionally, greeting cards by American Greetings are available at select retailers.
Bulldog Licensing to Represent London Taxi Company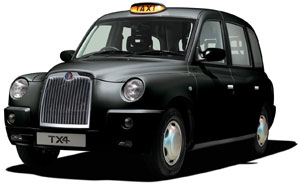 Bulldog Licensing announced that it will be representing The London Taxi Company for licensing globally. The London Taxi Company is the only manufacturer and retailer of the iconic Black Cab, globally recognized as the hackney carriage vehicle of choice for use in London and around the world. The current model being produced, the TX4, is the latest in a long line of Black Cabs to roll off the company's production line in Coventry.
Bulldog is looking for initial opportunities in the toy, game, video game, and accessory categories before engaging with partners in apparel and housewares. The London Taxi Company has a strong history in all of these areas, having previously granted licenses as diverse as Disney Pixar for inclusion of their IP in the Cars franchise and Paul Smith for fashion lines.
Bulldog is also looking to work with companies that want to use images of black cabs for commercial purposes, such as in films or video games.
The Biggest Loser Wearables Now Available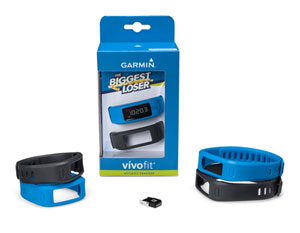 Garmin International and Universal Partnerships & Licensing announced a partnership for The Biggest Loser-branded fitness devices beginning with the launch of The Biggest Loser vívofit daily activity tracker early this month. All Biggest Loser contestants on the current season will be wearing The Biggest Loser vívofit to set healthy goals, track their progress, and stay accountable to their trainers.
Products for Nashville TV Series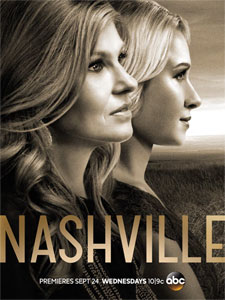 Knockout Licensing announced a licensing deal with Opry Entertainment Group that will bring officially licensed merchandise for the television show Nashville to the Grand Ole Opry and other Opry Entertainment retail locations throughout Nashville. The deal grants Opry Entertainment the right to utilize assets from the Nashville television series to produce a broad range of T-shirts, accessories, gift items, and other products be sold exclusively at Opry Entertainment retail locations.
Nashville is a television drama series co-produced by ABC Studios and Lionsgate Television Group.
Strawberry Shortcake Expands Across the Nordic Region
AG Properties' (AGP) Strawberry Shortcake will expand across the Nordic countries of Denmark, Finland, Norway, Sweden, and Iceland this fall, due to a licensing deal between AGP and Tactic Games. Tactic will produce and distribute a variety of publishing products, games, and puzzles, and will serve as distributor in the Nordic region for the new core toy line produced by The Bridge Direct. The deal was handled by local agent Alicom Licensing on behalf of AGP.
The products set to launch this fall include publishing, games and puzzles, and a core toy line produced by The Bridge Direct and distributed by Tactic Games focusing on dolls and playsets.