Nelvana to Rep Peppa Pig in Canada
Entertainment One (eOne) has named Corus Entertainment's Nelvana as Peppa Pig's exclusive licensing and branding agent across Canada. Peppa Pig, which airs weekdays on Treehouse in Canada, is dramatically expanding its footprint in North America with a wide-ranging consumer products initiative rolling out to mass market stores across the region beginning fall 2016.
The broad-scale licensing program for Peppa Pig will include numerous categories such as apparel, footwear, home goods, stationery, greeting cards, health and beauty aids, mobile phone accessories, confectionary products, and many others. Among the licensees already on board are Jazwares (master toy partner); Revolution (bed and bath products); JCorp (children's apparel in sizes 2-6x); Black and White (footwear and belts); Calego (hard case luggage, backpacks and totes); Amscan (party goods), Candlewick Press (jacketed hard cover, trade paperback and novelty books); Imagine Publications (French language publishing, coloring and activity books); TCG (games and puzzles); and Primary Colors (packaged fruit snacks, candy, cookies, and crackers and assorted stationery products). In addition, eOne will begin distributing Peppa Pig DVDs in Canada beginning in 2016.
9 Story Licenses Series to Hulu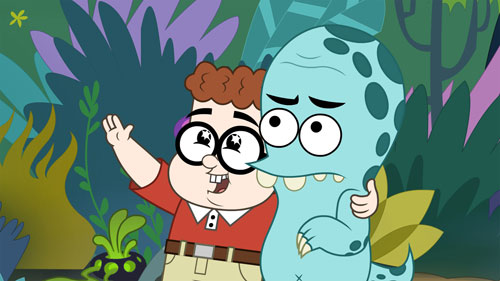 9 Story Media Group announced that it has licensed three animated children's programs to streaming service Hulu. Hulu will receive the subscription video-on-demand rights to animated comedies Get Ace (52 x 11') and Nerds and Monsters (40 x 11'); along with preschool series Joe and Jack (13 x 7'). All three shows will be available to stream in the U.S. on Hulu within the commercial-free Hulu Kids environment.
9 Story has previously licensed children's series Almost Naked Animals to the platform, along with its primetime-animated sitcom Fugget About It, which launched on Hulu in 2013.
Unfiltered Blonde Barware Accessories to Launch
TV personality Brandi Glanville, represented by Abrams Artists Agency's Licensing and Branding department, has entered into a licensing deal with Silver Buffalo, LLC, to create tabletop and barware accessories based on her Unfiltered Blonde wine. The products will be available in home accessory and specialty stores nationwide in spring 2016.
Glanville, of Real Housewives of Beverly Hills fame launched the Unfiltered Blonde wine label in April.
Yu-Gi-Oh! Duel Monsters Now Available Outside Japan
4K Media, Inc., is making the original Japanese-language version of Yu-Gi-Oh! Duel Monsters available for the first time outside of Japan on Crunchyroll, a leading global destination and platform for Japanese anime. It's Time to Duel, the beginning of season one is available now, with additional episodes set for release on a monthly schedule.
Rubie's to Feature Ant-Man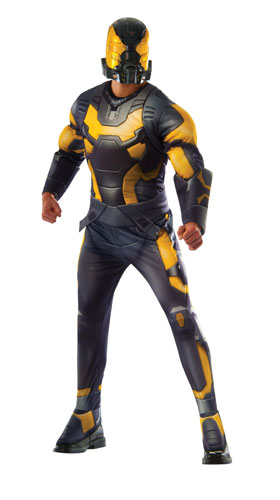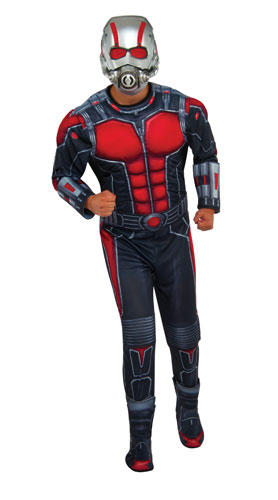 Rubie's Costume Company, Inc., has signed a licensing agreement with Marvel to produce officially licensed costumes, masks, and accessories for Ant-Man, the 12th installment in the Marvel cinematic universe. Available in child and adult sizes, the Ant-Man Collection includes the unconventional superhero, Ant-Man and the villainous Yellow Jacket.
The film opens on July 17 and the Ant-Man Costume Collection will be available this Halloween season.
Toy State, WBCP in Deal
Toy State signed a licensing agreement with Warner Bros. Consumer Products, on behalf of DC Entertainment, to create licensed products featuring the DC Super Friends brand. Targeted to children ages 3–7, Toy State's product line will consist of remote-controlled vehicles featuring popular DC Comics characters among many other products. Distributed under the Nikko brand, product is scheduled to be on shelf in mid-2016.
Hotel Transylvania to Become Animated TV Series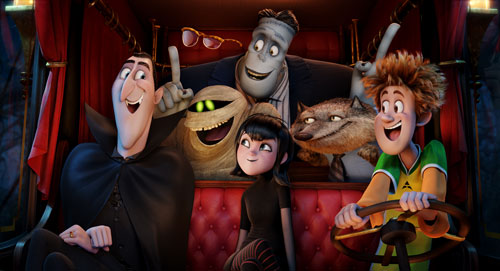 Corus Entertainment's Nelvana announced that it is developing a new animated TV series based on the feature film, Hotel Transylvania, from Sony Pictures Animation. Nelvana and Sony Pictures Animation will partner to bring the feature film to the small screen. Focusing on the teenage years of Dracula's daughter, Mavis, and her friends in brand new adventures, the animated monster comedy television series will be developed and produced by Nelvana Studio in Toronto and is slated to launch on air in early 2017.