Brand Sense to Manage I Love New York Brand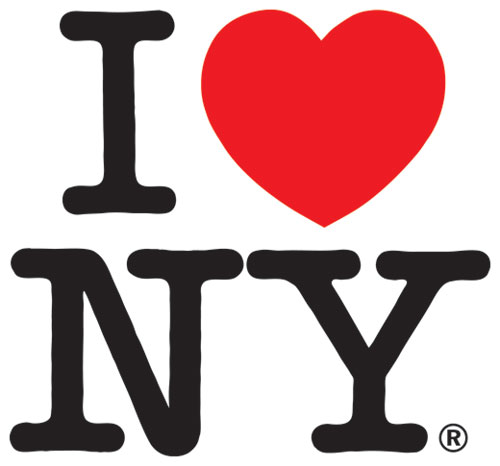 Empire State Development (ESD) hired Brand Sense Partners (BSP) to manage the licensing for I Love New York, the iconic and globally recognized New York State tourism brand. BSP will develop a lifestyle licensing program signing licensees to help build awareness of New York's 11 vacation regions.
BSP will support the brand's legacy with a renewed focus on experience, quality, and tourism in New York State. The licensing program will highlight the diverse activities found across the State, including camping, biking, fishing, and cooking to name a few, as well as its rich history and culture. A key initiative will include expanding I Love New York's product distribution into various retail channels available to mass consumers outside of New York City and New York State.
Furniture, housewares, tabletop goods, outdoor recreational products, luggage, and more are expected to be part of the program.
The logo was designed by Milton Glaser on behalf of the State of New York in 1977.
Nelvana Signed as Shopkins Master Agent; New Deals Announced
Corus Entertainment's Nelvana has been appointed master agent for Moose Toys' Shopkins brand across Europe, the Middle East, and Africa (EMEA, excluding the UK and Ireland). Nelvana, in coordination with Moose Toys, appointed the following representative agents:
License Connection in Belgium, the Netherlands, and Luxembourg (Benelux)
20Too Licensing in the Middle East
Lizenzwerft in Germany
PopCorn in Portugal
Planeta Junior in Spain, Italy, Greece, Turkey and Poland, Croatia, Czech Republic, Hungary, Romania, Slovakia, and Slovenia
Nelvana and its agents around the EMEA have already signed licensing deals for Shopkins. In France, the company helped secure partnerships with Canal Toys (stationery products); ATM (seasonal and outdoor bags, including handbags, sport and shopping bags); and Prime (charms, including mini porcelain figurines). Nelvana also finalized a Pan European deal with BonBon Buddies (confectionary) as well as Ravensburger (2-D and 3-D puzzles).
In Benelux region, a consumer products program was secured with Van der Erve (apparel); Vadobag (back-to-school bags such as backpacks, shoulder bags, and sports bags); Canenco (stationery items); and Boti (electronic games). In the Middle East, deals were closed with First Kid (backpacks products, wallets, and stationery items) and Toy Triangle (plush). Newly signed in Germany is Paxos (back-to-school bags and backpacks, pencil cases, and wallets). In Greece, contracts have been signed with Ioannidis (apparel) and GIM (back-to-school bags, stationery, and gifts).
Bandai Named Master Toy for Miraculous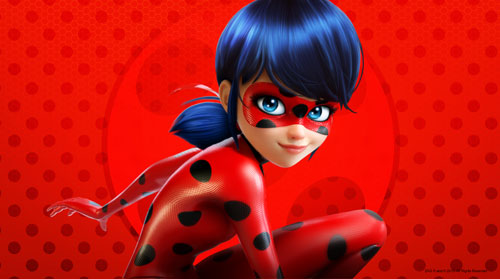 Bandai has been named as the master toy partner for Miraculous: Tales of Ladybug & Cat Noir, the Zag Heroez' CGI-animated TV series about a young girl who taps into her superhero powers and innocent optimism to save Paris from the evil Hawk Moth. The series currently airs in Nickelodeon.
Bandai will introduce a complete line of toys, including action dolls for girls, transformational roleplay, plush, and fashion dolls. Targeted to girls ages 4–8, the Miraculous toy line is set to launch globally in fall 2016.
Miraculous: Tales of Ladybug & Cat Noir premiered this past fall in the United States on Nickelodeon and will roll out globally, in 120-plus markets over the next three months. The series worldwide broadcast partners include Disney EMEA, TF1 France, ABC Australia, and EBS Korea. Zag, under its Zag Heroez' label, has produced the series with involvement from Method Animation (France), Disney Channel EMEA, Toei Animation (Japan), SamG Animation (Korea), SK Broadband (Korea), PGS Entertainment (France), and AB International Distribution (France).
Little Critter to Be Developed into a Brand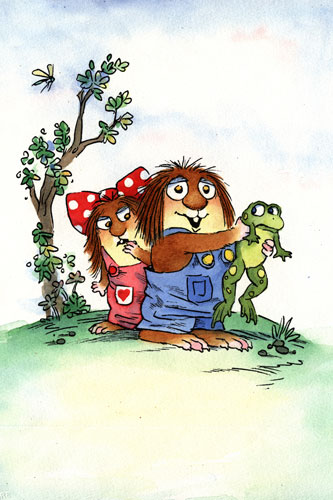 Little Critter LLC was formed to develop the global book series in an entertainment brand. The deal is between the book's author Mercer Mayer and John R. Sansevere, who will spearhead the venture to create animated content for multiplatform distribution and to develop a strategic global licensing and merchandising program across many categories.
Sansevere, a successful producer, creative director, writer, and designer for all aspects of entertainment, including games, publishing, and television, has been a long-time business partner of Mayer. He established Little Critter LLC, together with Sword, Rowe & Company, DisruptiveLA, and Richard Dreher, each of whom will provide a unique advisory role to the company. Sword Rowe, which serves as Little Critter LLC's strategic and financial advisor, is a boutique merchant bank whose principals, Sam Holdsworth and Dan Rowe, have a long history of launching content- and IP-focused businesses. DisruptiveLA's James Burke and Chris Miller provide extensive production expertise; and real estate developer Richard Dreher brings his knowledge of capital formation.
To support its efforts, Little Critter LLC has retained Stuart Snyder, the former president/COO of Turner Broadcasting System's Animation, Young Adults & Kids Media division, and Snyder Media Group, to provide strategic guidance and support across all elements of the project.
Little Critter has entertained children for more than 40 years. In the U.S., where Random House and Harper Collins are the book publishers, there are currently more than 100 titles in print. Globally, Little Critter has been translated into eight languages and sold in 10 countries. Also, there are 45 apps for Little Critter.
Licensing Street Signed for Ready Jet Go!
Wind Dancer Films has signed Licensing Street LLC, as its U.S. agent for its new PBS series Ready Jet Go!, which is set to air on February 15. The Ready Jet Go! consumer products program will feature toys, publishing, and apparel at retail beginning in 2017.
Ready Jet Go! was created by Craig Bartlett (Hey Arnold!, Dinosaur Train) with a focus on astronomy, technology, scientific exploration, innovation, and invention. The new animated series follows Jet Propulsion, a new kid in town who is an alien from outer space, along with his Earth friends, Sean and Sydney. Together, the trio sets out on astronomical adventures exploring the solar system and how it affects Earth, while learning about friendship and teamwork along the way.
In addition to its vibrantly colorful animation, Ready Jet Go! features live-action interstitials with Jet Propulsion Laboratory astronomer Dr. Amy Mainzer, who also serves as a science curriculum consultant for the series.
In advance of the show's television launch, 12 Ready Jet Go! full-length segments from the new series are now available for streaming across multiple platforms. The videos are now offered for free on pbskids.org, the PBS Kids Video App, and PBS Kids Video on Roku, Apple TV, Amazon Fire TV, Android TV, Xbox One, and Chromecast. In addition, two mobile-friendly web games, hands-on activities for children and families, and a live stream of the International Space Station Channel are available at pbskids.org/readyjetgo.
MFA, Coca-Cola in Deal
Mark Feldstein & Associates, Inc., announced that it has entered into a licensing agreement with Coca-Cola to market a series of glass wall clocks, Christmas carol desk/wall sound clocks, power banks, and LED nightlights.
Jewel Branding to Represent Antik Batik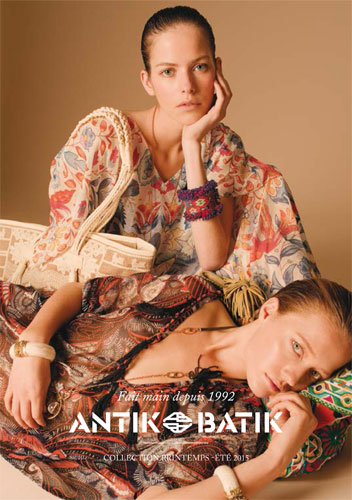 Jewel Branding & Licensing announced that it has been appointed as the North American licensing agency for fashion label, Antik Batik.
Gabriella Cortese, the designer behind Antik Batik launched it following a trip to Bali in 1992. Since that time, the brand has evolved into an eclectic melting pot of European and Indonesian influences.
Antik Batik women's ready to wear and fashion accessories can be found at premier retailers including Neiman Marcus, Net-a-Porter, Shopbop, Polyvore, Revolve, Gilt, and independent boutiques nationwide.
Categories currently available for licensing include fragrance, personal care, footwear, eyewear, fashion accessories, children's apparel, home furnishings, and rugs & tabletop.