Meccano, Ducati in Toy Deal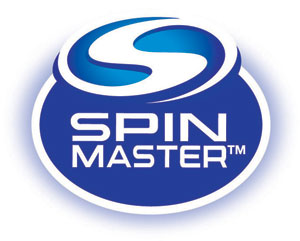 Spin Master announced a new partnership with Italian motorcycle company Ducati. The two companies have signed a global agreement to create and market Meccano building set versions of the iconic motorcycles. The first set in the line will be the Ducati Monster 1200 S Build and Play. The 290-piece set features coil-spring suspension, multi-piece wheels, and real steering for an authentic experience at a small scale. It is for ages 10 and up.
Coverpoint to Rep Yu-Gi-Oh in Australia
4K Media, Inc., announced it has signed a brand representation agreement for Yu-Gi-Oh! with Australia's Coverpoint Marketing. Coverpoint's team kicks off its representation of the Yu-Gi-Oh! brand immediately. The company participated in the 2016 Toy Hobby & Licensing Fair, sponsored by the Australian Toy Association, which opened March 19 at the Melbourne Convention and Exhibition Centre.
Colonial Needle Company Signs Rainbow Fish
RJM Licensing, agent for NorthSouth Books, publisher of The Rainbow Fish book series announced that Colonial Needle Company, designer and distributor of creative craft products for sewing, quilting, and needlework, has been granted needlepoint and cross-stitch licensing rights to the popular The Rainbow Fish book series. To date, The Rainbow Fish book series, which was originally published in 1992 has sold over 30 million copies with an upcoming 25th anniversary in 2017.
Garfield Chocolate Bars
Praim Group, a food licensing, marketing, and distribution company, announced that it has signed a licensing agreement to create and distribute a line of all-natural chocolate bars for Paws, Inc., licensor of the Garfield property and associated Garfield characters.
Praim Group will introduce four collector's edition chocolate bars—two holiday and two everyday designs featuring Garfield. All bars are milk chocolate, 3.5 ounces, kosher, and all natural.