New Apparel Deals for Sesame Workshop
Sesame Workshop announced that new clothing and accessories will be available this fall from the following licensees:
Crocs will introduce a Sesame Street three-pack of Jibbitz shoe charms, featuring Elmo, Big Bird, and Cookie Monster. There will also be a new style of Elmo Fuzz Lined Clogs for kids.
Quiksilver/Roxy will introduce Sesame Street snow gear and accessories—jackets, snow suits, helmets, mittens, and goggles for infants, toddlers, and kids. It will available this September.
Already in the market is Sesame Street apparel and accessory ranges from Pancoat, PUMA, Mishka, Uniqlo, and A Bathing Ape.
Continuing to strengthen its apparel business, Sesame Workshop is expanding its agency partnership with CPLG in select European markets. CPLG will secure Sesame Street partners for the apparel and gifting categories aimed at teens and adults. CPLG will focus on territories including France, Spain, and Italy.
Agents Named for Miraculous: Tales of Ladybug & Cat Noir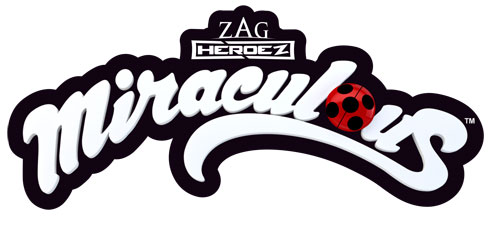 ZAG announced that it has established a global network of licensing agencies to represent Zag Heroez's Miraculous: Tales of Ladybug & Cat Noir. Miraculous the 3-D, CGI-animated, comedy action TV series airs in over 120 markets. This includes Nickelodeon and Disney Channel respectively in U.S. and Europe and Latin America, along with free-to-air broadcasters such as TF1 in France, EBS in Korea, and ABC in Australia.
Agents joining Zag's Miraculous team are: TF1 for France; SAMG for Korea; Toei Animation for Japan; Planeta Junior for Iberia/CEE; DeAgostini for Italy; J&M Brands for Benelux; Team! Licensing for Germany, Austria, Switzerland; Bulldog for the UK and Eire; Plus Licens for Nordics and Russia; CLM for South Africa; Mediogen for Israel; Haven for Australia; Segal Licensing for Canada; Gloob/Kasmanas for Brazil and Doce for Chile/Peru.
The Miraculous licensing program is anchored by global master toy partner Bandai America. There are 35 additional licensees on board globally such as Hachette, Soleil and Leomil in France; Evy of California, Accessory Innovations, Franco, Shout Factory! in the U.S.; Malwee, Grendene, and Sulamerica in Brazil; and Haksan, Leaders Pharm, and Chaeekun Korea in Korea.
All Miraculous agents are seeking new licensees for their individual markets.
Hybrid Signed for Strawberry Shortcake Apparel
Iconix Brand Group announced that it has signed Hybrid as a licensee for juniors' and girls' apparel. Iconix, which says it will focus on reaching millennial women who love the brand along with their young daughters, acquired Strawberry Shortcake a year ago.
Bulldog to Rep Enid Blyton in UK

Bulldog Licensing announced that it now represents the estate of children's author Enid Blyton for the UK. Her work includes The Famous Five, Brer Rabbit, and The Secret Seven. The licensing program will launch next year and initially concentrate on The Famous Five, which celebrates its 75th anniversary in 2017, using a style guide featuring the original illustrations by Eileen Soper. Bulldog will then look to expand across The Secret Seven and other titles in the estate.