MGA Names Parragon Publisher for Num Noms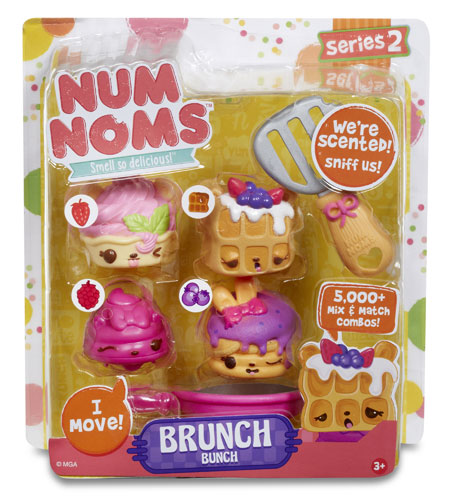 MGA Entertainment (MGAE) has entered into a multi-year publishing agreement with Parragon, Inc., naming it the master publisher in English-speaking markets for the Num Noms property.
Providing a variation of formats and price points, Parragon will launch core Num Noms titles in summer 2017 and will follow up with an expanded program for fall 2017 in the United States, Canada, United Kingdom (including Ireland), Australia, New Zealand, and English-speaking military bases worldwide. Titles will continue to be introduced on a regular basis, in addition to specific formats for individual markets.
Parragon Inc. joins an ever-expanding roster of U.S. partners for Num Noms, including Accessory Innovations (bags, backpacks, and cold weather), Berkshire Fashions (hosiery), Bulls I Toy (trading cards and impulse items), Canal Toys (craft/activity), Ceaco (puzzles), Cookies United (cookies), E.S. Originals (footwear), Evy of California (apparel), Franco Manufacturing (bedding), HER Accessories (jewelry, watches, hair accessories), Komar Kids (sleepwear), MZ Berger (clocks, banks), My Favorite Company (confections), Palamon International (Halloween costumes), Party City Holdings (party goods and party favors), Scentco (writing, flash drives), SkyHigh (back-to-school and social stationery), Starlight Kids (sunglasses), Taste Beauty (beauty products), Thermos (lunch kits), and Toy Factory (amusement, plush). Additionally, MGAE has secured approximately 20 new international partners, including in the U.K. HTI (wheeled toys), and Gemma (greetings).
MGAE is currently gearing up the licensed program for Num Noms with the initial range of products—apparel, sleepwear and some accessories—to begin hitting retail in the U.S. in Q4. Key categories for Num Noms will begin launching in spring 2017 with the full program available in fall 2017.
Firefly Signs Boxing Hall of Fame for Tyson
Firefly Brand Management has signed with The Boxing Hall of Fame, Inc., (BHOF) to represent the Mike Tyson's Intellectual Property. The deal sees Firefly Brand Management representing the brand for two years, in all product categories utilizing select assets from the photo library controlled by the Boxing Hall of Fame.
Mike Tyson competed from 1985–2005, and held the undisputed heavyweight championship, and holds the record as the youngest boxer to win the WBA, WBC, and IBF heavyweight titles. He was named "The Greatest Heavyweights of All-Time" by Ring magazine.
BHOF's Mike Tyson photo assets include historical moments in his boxing career to all his images, graphics, and photographs taken during his championship years, 1985–1990.
Fright Dome at Circus Circus to Feature Five Nights at Freddy's
Fright Dome at Circus Circus is teaming up with Scottgames, the creators of the Five Nights at Freddy's video game series to theme one of its six haunted houses. Beginning Friday, September 30 Fright Dome takes over all five acres of The Adventuredome theme park at Circus Circus, transforming it into an interactive, twisted, and horrific experience featuring haunted houses, scare zones, rides, and more.
Five Nights at Freddy's is a series of horror-themed video games in which players takes on the role of an overnight security guard at Freddy Fazbear's Pizza, a family restaurant and arcade. At night, the restaurant's life-sized animatronic characters, including Freddy Fazbear, Bonnie, Chica, and Foxy, wander the restaurant. Launched in 2014, the series includes three sequels and has been optioned by Warner Bros. for the development of a feature film.
Striker Entertainment is the licensing agency that handling the Five Nights at Freddy's franchise.
Magic Jigsaw Puzzles, National Geographic in Deal
Magic Jigsaw Puzzles, the digital jigsaw puzzle app, and National Geographic, unveiled an assortment of new puzzle packs featuring stunning images from National Geographic's iconic photo library. Four new themed packs—Endangered Animals, U.S. National Parks, World Heritage, and YourShot—are available now on the free jigsaw puzzle app for Android and iOS devices, on Amazon, Facebook, and in the Windows Store.
The new puzzles come in packs ranging from 21 to 48 images and cost $2.99 and $4.99, respectively. The special YourShot pack is free and includes five puzzles featuring a selection of images from National Geographic's popular online photo-sharing community.
DHX Brands, Paragon Creative in Themed-Attraction Deal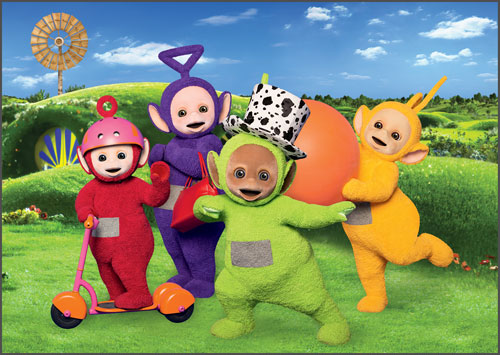 DHX Brands is collaborating with Paragon Creative to create themed attractions for Teletubbies, In The Night Garden, and Twirlywoos for attraction providers.
Under the terms of the deal, Paragon Creative will offer design, manufacture, and build solutions within the UK, continental Europe, and the Middle East. The designs will range from Family Entertainment Center (FEC) concepts to themed ride-based attractions incorporating some of the most recognizable and best-loved elements from the popular shows.
New Deal for Spot It!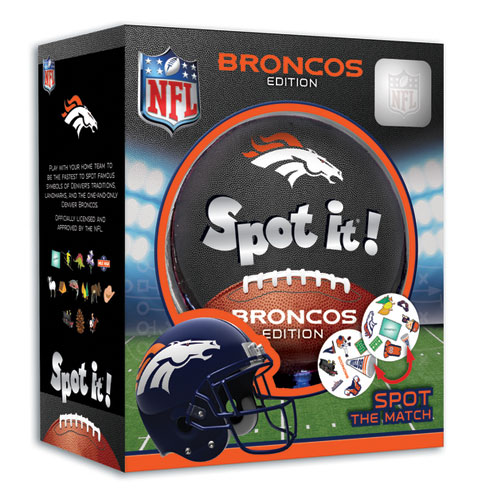 MasterPieces Puzzle Company announced that it has entered an agreement to combine its license for the game, Spot it! with certain professional and collegiate sports organizations.
MasterPieces aligned with Asmodee for the Spot It! license and then partnered with The National Football League, National Hockey League, and NCAA for the popular card game. In addition, MasterPieces is currently distributing the Spot It! Major League Baseball version for Asmodee.
Each version of Spot It! includes the teams in each professional sports league, and most of the major collegiate sports athletic programs. Graphics in the new Spot It! Games will feature team logos as well as sport-specific related graphics, including equipment, some team mascots, and other familiar icons.