Nickelodeon in Licensing Deal with JoJo Siwa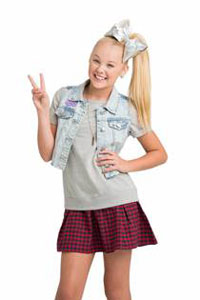 Nickelodeon announced an exclusive licensing partnership deal with JoJo Siwa to develop a line of consumer products inspired by the 13-year-old singer, dancer, actress, and social media influencer. Nickelodeon will seek major merchandising and promotional partners.
Siwa is set to make her TV performance debut with her viral hit, "Boomerang," at the 2016 Nickelodeon HALO Awards, premiering Sunday, Nov. 27, at 7pm (ET/PT). She was also featured in an episode of TeenNick Top 10, which premiered Friday, Oct. 28 at 9pm (ET/PT) on Teen Nick as well as encores of Nickelodeon's Ultimate Halloween Haunted House special, which aired over the weekend.
In addition, Siwa currently has almost four million followers on Instagram, 5.35 million followers on Musical.ly, almost 220,000 Twitter followers, and over 207 million views on her YouTube channel. She also connects with fans through her SIWANATOR club, which stands against negativity and bullying; through her line of accessories at Claire's; and with her new single, "Boomerang," which has been viewed 94 million times.
Spin Master, DR1 Racing in Deal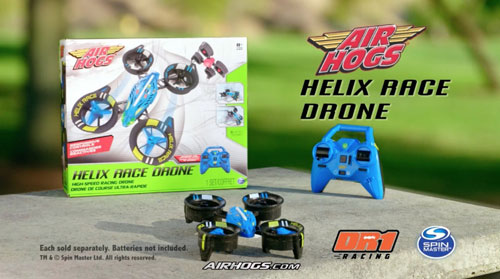 Spin Master Corp. and DR1 Racing, the premiere global drone racing series, announced a new partnership involving the Air Hogs brand of remote control vehicles. The partnership will see Air Hogs presence in all three of the DR1 Racing series in the 2016 and 2017 seasons and collaborations between the two companies to bring drone racing to the masses and help fans across the globe discover this new sport.
The partnership will kick off with the DR1 Micro Drone Racing Series, presented by Air Hogs, an exciting series of races that will have pilots flying a smaller class of drones (micros). DR1 Racing will be producing the series along with Rotor Riot, a lifestyle brand that produces compelling content in and around the drone-racing culture. The series will debut in 2017 on EuroSport and on Twitch.tv.
A recently announced global distribution deal between DR1 Racing and EuroSport will bring the company's three racing series to over 70 countries next year, establishing DR1 Racing as the global leader in drone racing.
The Air Hogs Helix Race Drone is available now—see the review on TTPM.
New Animated Series for Little Critter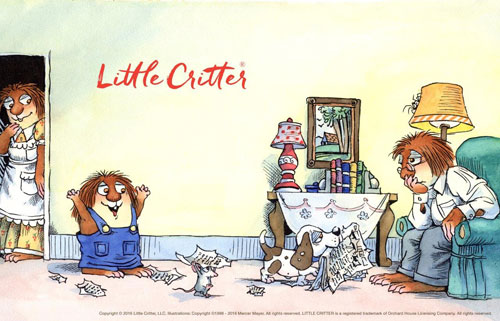 9 Story Media Group announced that it has reached an agreement with Little Critter, LLC to produce a new animated series based on Mercer Mayer's Little Critter children's book characters. 9 Story will also control worldwide distribution and merchandising rights for the series, with the exception of publishing and digital media content, which remain with Little Critter, LLC.
The Little Critter franchise has sold more than 200 million books worldwide over the past 40 years, with translations in eight different languages. The books have had considerable success in Asia recently, with over 100 titles released in China in 2016. The new 80 x 11 minute television series will feature a diverse cast of animal characters who live in Critterville, and will focus on neighborhood adventures and the challenges of growing up, underpinned by a narrative that promotes social-emotional learning.
Little Critter, LLC tapped Stuart Snyder of Snyder Media Group, LLC to help build Little Critter into a global brand, and to evaluate strategic partners and opportunities. Little Critter, LLC is spearheaded by longtime producer, creative director, and writer John R. Sansevere, with partners Sword, Rowe & Company, and real estate developer Richard Dreher. Little Critter is a registered Trademark of Orchard House Licensing Company.
New Deals for Molang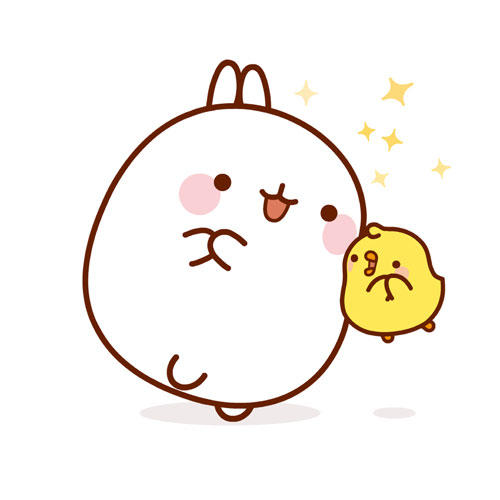 Licensing Link has brokered deals for Millimages' brand Molang. TOMY UK has been signed as the Pan-European and Australian master toy licensee. A line of plush and collectible characters are expected at retail in spring/summer 2017, followed by figures and playsets in fall 2017.
Aykroyds and TDP Textiles are both on board for nightwear and underwear for children and adults with products launching in spring 2017.
In addition, Molang also has a range of iMessage emojis, which are available from the App Store for iOS 10, with Android due to launch later this year.
Born from a Korean emoji, Molang, which means "super soft" in Korean, is a happy, curious rabbit who lives with his friend, Piu Piu, a sensitive and shy little chick. The TV show is produced by French animation house, Millimages airs on Cartoonito three times a day and has six social media platforms.
Nelvana Expands Partnership with Super RTL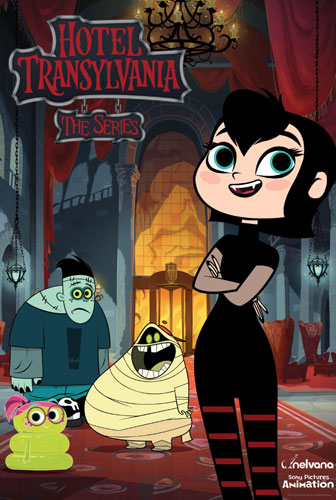 Corus Entertainment's Nelvana has expanded its broadcast partnership with Super RTL, Germany's leading children's broadcaster, to bring a trio of live-action and animated kids' series—Hotel Transylvania: The Series, Ranger Rob and Stanley Dynamic—to viewers across Germany.
Stanley Dynamic made its Super RTL debut in July, while Ranger Rob is set to premiere early 2017. Hotel Transylvania: The Series, based on the blockbuster film franchise from Sony Pictures, which grossed more than $1 billion in global box office and home entertainment sales, is slated to launch in 2018.
In addition to Super RTL, all three shows will air on TOGGO Plus one hour after their initial TV broadcast and stream on kividoo, Super RTL's video-on-demand platform.
Manga Entertainment to Distribute Yu-Gi-Oh! Movie
Manga Entertainment, a national distributor of Japanese animation in the UK, has formed an alliance with 4K Media to distribute the highly anticipated Yu-Gi-Oh! The Dark Side of Dimensions movie to over 120 theaters across the United Kingdom and Ireland. The feature film will be released on February 1, 2017.