UYoung Announces Deal with Mattel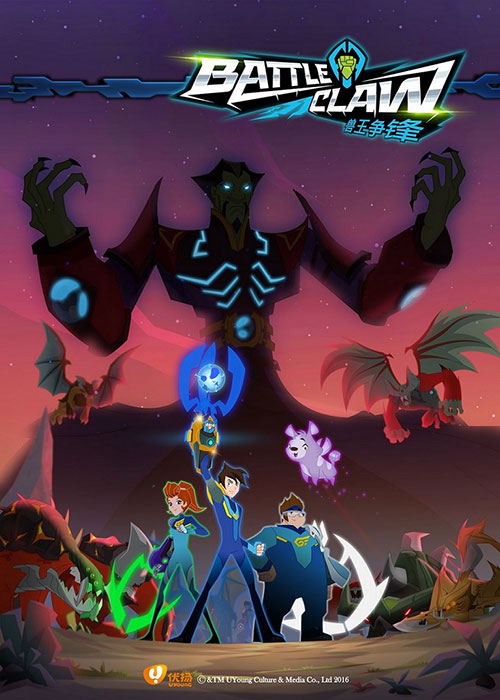 UYoung, a leading Chinese family media and entertainment company, has signed a deal naming Mattel the global master toy partner for its new boys' action series BattleClaw. This agreement marks the first time a Chinese property has signed a global master toy license and also the first time such a license will have its worldwide launch in China, according to the company's statement. In addition, this series is the first boys' action adventure show produced by UYoung targeting both China and the international marketplace.
Aimed at boys ages 6-10, the 2-D animated action series is set to launch on Chinese state broadcaster CCTV on November 25, 2016. Mattel will launch the toy line in the country soon after, marking the first time that Mattel has launched a product range in China before the rest of the world, according to the company's statement.
Under the terms of the agreement, Mattel will manufacture, distribute, and market a wide variety of toys and consumer products inspired by the franchise, including games, action figures, and other items. In addition, Mattel will manage the global licensing and merchandising for the property.
DHX Media Licenses Kids' Series into China
DHX Media has licensed more than 2,400 half-hours of preschool and kids' content across five video-on-demand (VOD) services in China. The deals cover 19 series, including classic Teletubbies, Caillou, Yo Gabba Gabba!, Twirlywoos, Inspector Gadget, Super Why!, and Messy Goes to Okido.
Shanghai Media Group has licensed a slate of 986 half-hours for its Best TV and SiTV platforms, while SVOD service Mango has taken 468 half-hours of shows. In further deals, PPLive has picked up 519 half-hours for its SVOD service, and Youku Tudou has licensed 390 half-hours. In addition, iQiyi has added 51 half-hours to complement the 400 half-hours of DHX Media content already airing on its platform.
DHX Media content has an established and growing presence in China in both English and Mandarin. More than 6,100 half-hours of the company's kids' content is currently available on China's top digital services, extending across 13 VOD platforms, including Alibaba, LeTV, as well as a partnership with China's state broadcaster, China National Television.
Deals Signed for Valerian and the City of a Thousand Planets
EuropaCorp announced seven newly signed licensing partners for Valerian and the City of a Thousand Planets, the upcoming live-action feature film directed by Luc Besson. These licensees include NECA for action figures, die-cast vehicles, and prop replicas; Funko for Pop! and Mystery Mini figures; ACCO Brands for calendars; Love & Madness for jewelry, patches, tattoos, hair accessories, bags, and tech accessories; Just Toys for impulse aisle and blind bag items; Titan for 'Art of' and 'Making of' books and a movie novelization; and Ultra Pro for board games, card games, and gaming accessories. These new licensees join the recently announced interactive partner, Spil Games, who will be releasing a mobile/tablet game based on the film. The film is set for release in July 2017. The licensing deals were brokered by Striker Entertainment, EuropaCorp's worldwide licensing agency.
"Jingle Bell Rock" and "My Special Angel" Now Available for Licensing
2017 will mark 60 years since Bobby Helms topped the music charts with his No. 1 hits and multi-million seller song titles, "Jingle Bell Rock" and "My Special Angel". Since successfully licensing this music title to hundreds of TV shows and feature films, both songs are now available in a variety of new categories.
Bobby Helms' "Jingle Bell Rock", among others became a huge hit and was being played and danced to on Dick Clark's American Bandstand in 1957. It spent 21 weeks on the Billboard charts, as the record gained Gold Disc status. "My Special Angel" found a home on episodes of Mad Men and movies including Liar Liar. Helms introduced the song to millions of television viewers in 1957 when he appeared on the Ed Sullivan Show.
The copyrights and trademarks to both songs are now available for licensing in a variety of new categories including wine, beer and spirits, holiday decorations accessories and collectibles, social expression, greeting cards, gifts, toys and party accessories, and more. Special events will be planned around both of these special titles to commemorate the 60th anniversary of their release.
Those interested should contact Alita Friedman at alita@alitasbrandbar.com.
Star Trek, Her Universe in Deal
In celebration of Star Trek's 50th anniversary, Her Universe, the fangirl fashion company and lifestyle brand, has joined forces with retailer ThinkGeek, to launch an all-new Star Trek fashion collection featuring dresses, jackets, blazers, skirts, fashion tees, scarves, brooches, and more.
Just in time for the holidays, under license by CBS Consumer Products, the retro-inspired designs feature the Star Trek delta shield, Trek uniform-inspired skirts, Starfleet dresses, bomber jackets, and even a Tribble-infused faux fur coat. Customers who purchase $85-plus from the collection will receive a set of four collectible pins from either Star Trek: The Original Series or Star Trek: The Next Generation. Customers who purchase $150-plus from the collection will receive a second pin set.
Encyclopaedia Britannica Launches Book Line with Phoenix
Encyclopaedia Britannica, in partnership with Phoenix International Publications, announced the launch of its first line of Encyclopaedia Britannica Kids-branded children's books at retail. The new line of kids' products by Phoenix International Publications consists of eight brightly colored children's books targeting kids ages 10 months to 5 years old.
Publishing Deal for Little Roy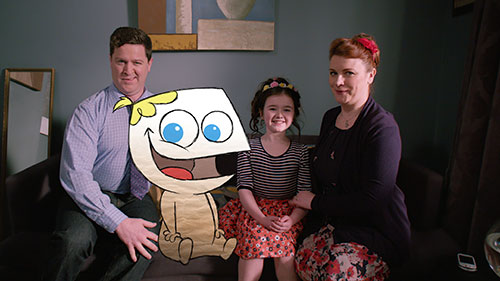 JAM Media has signed a global publishing deal (excluding North America) with Egmont Publishing for its property Little Roy, which airs on both CBeebies and CBBC in the UK.
The exclusive publishing program includes TV tie-ins for both print and eBooks, and
magazines based on the new hybrid live action/animated series. Content will focus around Little Roy, along with his cartoon persona of Wonder Roy.
The series has already presold to RTE (Ireland), ABC (Australia), NRK (Norway), SVT (Sweden), DR (Denmark), YLE (Finland), VRT (Belgium), and HOP TV (Israel).
Little Roy follows the everyday adventures of 5-year-old Roy O'Brien, as his cartoon abilities and enthusiasm cause some form of mayhem. To solve his real-life quandary, Little Roy escapes into his imagination. In a full cartoon sequence, he takes on the persona of Wonder Roy, and with his sidekick Finn, he plays out his predicament of the day, finds a solution, and applies it to the real world, although it doesn't always go according to plan.