Appointments for TRU Europe

Toys "R" Us, Inc., (TRU) announced the appointment of Dr. Wolfgang Link as president, Toys "R" Us, Europe and a member of the company's global executive committee. Link succeeds Antonio Urcelay, who was named CEO, Toys "R" Us, Inc., in October. In addition, the company appointed Jacobo Caller as managing director, Toys "R" Us, Iberia.
In his new role, Link will oversee the company's more than 250 stores across Europe, providing leadership for business operations in nine countries: Austria, France, Germany, Poland, Portugal, Spain, Switzerland, the Netherlands, and the United Kingdom. He will have broad responsibility for marketing, merchandising, store operations, e-commerce, and customer service. Link will report to Urcelay.
Link had previously served as managing director, TRU, Central Europe. Before joining TRU, Link held several leadership roles throughout the retail industry, including at ElectronicPartner and Metro Cash & Carry.
Caller will oversee all operations and business activities for the company's more than 55 stores, e-commerce operations, and more than 1,500 employees in Spain and Portugal. He will also be responsible for marketing, merchandising, store operations, and customer service. Caller will report to Link.
Caller joins TRU, Iberia from the Farmatodo, where he served as president. Prior to that, he worked at Carrefour.
New Hires at MGA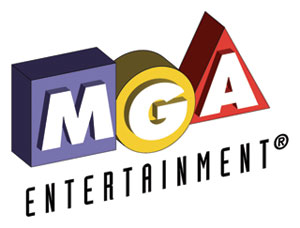 MGA Entertainment, Inc., announced the addition of three new senior members to its staff. Bruce Morrison, executive vice-president of sales and licensing; Efren Gonzalez, vice-president of advertising and public relations; and Ame Cameron, vice-president of marketing.
Morrison most recently held the position of senior vice-president retail sales for Disney Consumer Products North America. Gonzalez joins MGA after 11 years with Ogilvy & Mather where he was most recently a senior partner and executive group director. Cameron joins MGA from Walmart's marketing team.