New LIMA Board
Rick Van Brimmer of The Ohio State University has been elected chairman of the board of The International Licensing Industry Merchandisers' Association (LIMA). He succeeds Maura Regan of Sesame Workshop, who has completed a two-year-term. Board member James Slifer of The Joester Loria Group was elected by the members of the board of directors to the post of vice-chairman, and Pete Yoder of Cartoon Network was voted to the executive committee as the liaison to the board of directors.
The LIMA membership has elected four new members to begin terms on the LIMA Board. They are Tim Kilpin, executive vice-president of international, Mattel Brands; Cindy Levitt, vice-president and general merchandise manager for Hot Topic; John Parham, president, Parham Santana; and Henry Stupp, CEO, The Cherokee Group.
Continuing LIMA board members include: Mike Brown, vice-president, licensing and partnership management, American Greetings; Marilu Corpus, president and CEO, CLICK! Licensing Asia, Inc.; Paul Flett, brand management and licensing agent, United Talent Agency; Christian Fortmann, managing partner, 24 IP Law Group; and Darran Garnham, chief business development officer, Mind Candy. The five executives were elected to three-year terms that began on July 1, 2013.
Outgoing board members are: Susie Lecker (Fisher-Price), Marty Malysz (Dependable Solutions), Carla Peyton (BBC Worldwide Americas), Jennifer Richmond (Richmond Management Group), and Cheryl Stoebenau (CAS Marketing).
New Hires at Target
Target Corporation announced the addition of three new external senior-level hires. Jim Fisher joins Target as senior vice-president, infrastructure and operations, Target Technology Services. Fisher's 35-year career has included roles at organizations including The Home Depot, Macy's, and IBM. Immediately before Target, he was senior vice-president of global infrastructure operations at First Data Corporation. He was responsible for security engineering and operations, database and data administration, asset management, and IT facilities.
Alan Wizemann joins Target as vice-president, Target.com and Mobile Product, where he will oversee digital product teams. For the past two years, he has been consulting with Target and leading various product teams, including Target's mobile coupon app Cartwheel. Prior to Target, Wizemann founded ShopIgniter, an enterprise social commerce and marketing platform.
David Weissman joins Target as president of DermStore, based in El Segundo, Calif., which Target acquired last year. Weissman was previously at BCBG Max Azria Group, Inc., where he was executive vice-president, e-commerce, and omnichannel. He also held several senior-level positions during his 10-year tenure at GSI Commerce, Inc.
Youngwood Joins LeapFrog Board
LeapFrog Enterprises, Inc., announced that Steve Youngwood has joined the company's board of directors. Youngwood is a senior global media industry executive who most recently served as executive vice-president and general manager of Digital Media and Entertainment Products at Nickelodeon.
He joined Viacom in 1997 and most recently led all Nickelodeon digital efforts, including websites, mobile, connected TVs, TV Everywhere, and other emerging platforms. He also led Nickelodeon's video, gaming, and book publishing businesses across all digital and traditional retail channels and oversaw the acquisition and integration of five digital companies. Prior to Viacom, Youngwood worked for McKinsey & Company in the U.S. and Germany and also at Disney Educational Publishing.
Saban Hires Doty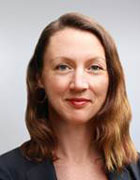 Saban Brands announced the appointment of Kendall Doty as the company's new vice-president of digital. In this new role, Doty will be responsible for growing Saban Brands' digital products and services across online, mobile, games, apps, e-commerce, and social media. Doty comes to Saban Brands from The Hub Network. Prior to The Hub, Doty ran interactive and marketing for CBS.
Stanley Promoted at Warner Bros. UK
John Stanley, senior vice-president and managing director, Warner Bros. Home Entertainment Group UK, Ireland, Spain & Nordics, will take on overall leadership of Warner Bros. Digital Distribution UK and Warner Bros. Consumer Products UK, in addition to his existing responsibilities.
Stanley joined Warner Bros. in February 2007 as managing director Warner Home Video UK. Prior to that, he spent 11 years at Twentieth Century Fox. During his career he has also held senior sales and marketing roles in the music industry and field-marketing sector.
Rabin Joins Klutz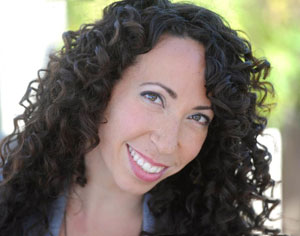 Scholastic announced the appointment of Netta Rabin as vice-president of product development for Klutz, the "books-plus" brand from Scholastic. She joins Scholastic from Workman Publishing where she was associate art director and editor for children's books, as well as non-fiction books and calendars for both the adult and children's lists.
Dan Romanelli Among the Hires at Seriously
Seriously, a company that builds mobile games that become entertainment properties, announced the hiring of Philip Hickey as vice-president of marketing and communications. He joins from Rovio where he led marketing strategy and execution. Petri Rasanen has joined Seriously as game artist. Rasanen was part of the team at mobile game developer Rocketpack, which was acquired by The Walt Disney Company in 2011.
Additionally, two advisors have joined the Seriously team. Dan Romanelli brings extensive entertainment franchise and retail experience to Seriously. He was founder and president of Warner Bros. Worldwide Consumer Products.
Ujjal Kohli brings comprehensive mobile, entrepreneurial and venture capital experience to Seriously. Most recently, Kohli was CEO and co-founder at Rhythm New Media, which sold to BlinkX.