"The best toy in the world is the internet," says Andrew Witkin, president of StickerYou.com. One of the reasons it is the best toy is the ability for users to customize an experience.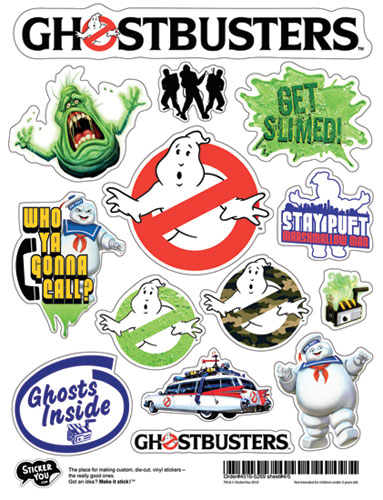 One of the newest experiences on the web comes from StickerYou.com. It is a site that allows users to create their own custom die-cut vinyl stickers. Most sticker-related sites only offer bulk orders. What sets StickerYou.com apart is that users can purchase one 8.5 x 11 sheet of stickers for $7.99 (plus shipping); two sheets are $6.99 in total. The more stickers ordered the lower the price.
"There is a vast sticker culture," says Witkin. "Yet the one thing you can't do online is create your own custom die-cut vinyl stickers. You'd have to go through a traditional printer with a minimum run of 500 stickers. Any other online option usually means making a traditional two-inch round sticker."
After much research, Witkin and team devised StickerYou.com to fill a void in the marketplace. The StickerYou.com platform was built to allow consumers to create their own stickers in any shape or style. Users can also create stickers using their own photos, which can be uploaded to the site. The vinyl die-cut material allows the stickers to be applied multiple times to a surface.
"We spent 15 months working on the technology," says Witkin. "You can upload your own art and create your own stickers. Users can also access any of the branded art on our site."
StickerYou.com is now working with licensors to develop their brands for the site. "It's a different outlet for them to disseminate content," says Witkin. "It's not relying on traditional retail."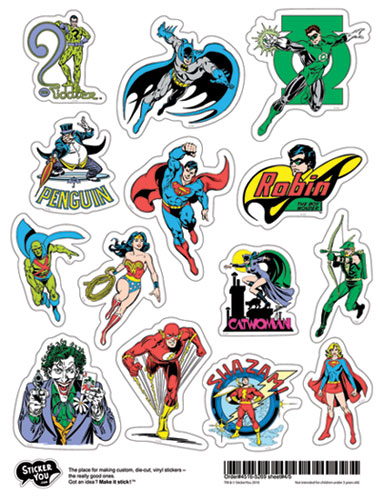 In addition to licensors placing content on StickerYou.com, the Toronto-based company also has the capability of linking with a licensor's home page using a widget. Users who visit a company's home page will have the ability to make stickers using the StickerYou.com platform.
"We found that the brands wanted our sticker maker on their website," says Witkin. "They loved the idea of having an activity on their site—and making and ordering stickers is an activity. We offer a powerful brand proposition by putting it on their site."
As more people spend increasing amounts of time online and look to customize their life experiences both online and offline, brands are realizing that in order to reach their customer base they must offer an experience that is unique. Stickers are a fun, unique, timeless activity. They are also something that appeal to both genders and many age groups.
StickerYou.com is currently featuring Coca-Cola, Ghostbusters, Mr. Men and Little Miss, Peanuts Gang, DC Comics, Star Trek, Ford, Major League Soccer, It's Happy Bunny, and many more licenses on its site.