Nancy Bailey and Assoc. Merges with Beanstalk
Omnicom Group, Inc.'s, Diversified Agency Services (DAS) has acquired Atlanta-based Nancy Bailey and Associates, Inc. The agency, which was founded by Nancy Bailey in 1982, will become a division of DAS's Beanstalk. Nancy Bailey has been named a vice-chairman of Beanstalk and will report directly to Beanstalk's president and CEO Michael Stone.
"Nancy Bailey & Associates and Beanstalk are without question the two preeminent brand licensing agencies in the world. Not only have they both been true pioneers in corporate licensing but they both continue to innovate and push the industry forward with their creativity and leadership," said Tom Harrison, CEO of DAS, in statement.
The new relationship allows Beanstalk and Nancy Bailey & Associates to combine their expertise and relationships to better serve both agencies' Fortune 100 clients including The Procter & Gamble Company. Currently, both Beanstalk and Nancy Bailey & Associates represent a number of P&G brands. The new combined entity will consolidate the agency P&G representation into one fully integrated global team across the U.S., Europe, and Asia.
LEGO Introduces Ninjago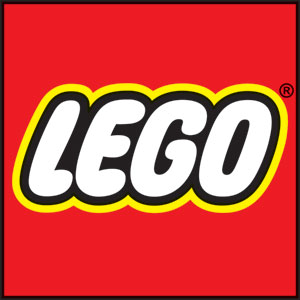 LEGO Systems, Inc., earlier this week announced Ninjago, its newest original property that the company says combines the best of LEGO construction play, action-based competitive play, and virtual gaming, all centered on a story inspired by martial arts lore, written by Hollywood heavyweights, Dan and Kevin Hageman.
Ninjago delivers a story-driven universe where traditional LEGO building sets are a backdrop for an innovative buildable spinner that puts LEGO minifigures at the center of a new social competitive game concept. The property reinforces character and story while also engaging children who are more drawn to social action play than to construction. Virtual gaming at http:ninjago.com, in a new content zone of LEGO Universe, and through a Nintendo DS game furthers engagement and unlocks information and skills that further the physical play.
"Ninjago merges three distinct play patterns into one integrated experience that seamlessly blends physical and virtual play to reinforce character, story, competition, and engagement for children," said Soren Torp Laursen, president, LEGO Systems, in a statement. "We're very excited to put a new spin on LEGO play by opening a new world of creativity that caters perfectly to what today's children expect from their play experiences."
Ninjago tells the story of four young ninja who train under the watchful eye of Sensei Wu to master an ancient martial art—Spinjitzu—to save the world from the evil Lord Garmadon and his skeleton army. Spinjitzu masters are expert spinners—harnessing the power and momentum of spinning to overcome any obstacle.
To launch the story and enhance the building and spinning experience, Cartoon Network will air Ninjago: Masters of Spinjitzu, a one-hour animated special that introduces the characters and conflicts of the Ninjago universe this Friday, January 14 at 6:00 pm EST.
An extensive product line will be available from LEGO. A licensing program is in development.
Kardashian Kollection Comes to Sears
Sears, along with Bruno Schiavi's Jupi International, have teamed up with Kim, Khloe, and Kourtney Kardashian to launch the Kardashian Kollection in 400 Sears stores nationwide in August. In a first for the sisters, the new brand will be included in exclusive shopping destinations created inside Sears department stores.
Products will include a ready-to-wear apparel collection, handbags, lingerie, jewelry, and footwear. The Kardashian Kollection will be launched with a comprehensive marketing roll out that includes a national TV and print campaign as well as in-store appearances.
Disney Unveils Redesign Concepts, Locations
Disney Store unveiled its new concept store for both North American and international markets. The retail chain is expected to add more than 25 new and remodeled locations in 2011 ultimately transforming all 350-plus locations in countries around the world. During this week's National Retail Federation's "Big Show" in New York City, Disney Store announced the first 11 North American and 10 European locations and plans to reveal additional locations later this year.
In 2011, Disney Store will open newly designed stores in six new North American markets and in three new European countries:
Disney Store Locations: U.S., Canada, and Puerto Rico
The first newly designed Disney Store in Georgia will open in Atlanta's Perimeter Mall.
Two Disney Store locations will open in Seattle's Westfield Southcenter Mall and at Bellevue Square.
Mall of America in Minnesota will open its first-ever Disney Store.
For the first time in 10 years, Puerto Rico will have its very own Disney Store when an experiential new store opens at Plaza Las Americas this summer.
The first newly designed Disney Store in Canada will open in the remodeled Square One Mall in Mississauga, Ontario. Metropolis in Vancouver, British Columbia will also open an inaugural store.
Additionally, Disney Store will open four remodeled stores at Westfield in Culver City, CA; Palisades shopping center in West Nyack, NY; Chandler Fashion Center in Arizona and Northstar mall in San Antonio, Texas.
Disney Store Locations: Europe
Three new European countries will unveil a Disney Store for the very first time—Copenhagen, Denmark, which will be the very first Disney Store in Scandinavia, Dublin in the Republic of Ireland, and Antwerp in Belgium.
The new Disney Store location on Oxford Street in London is expected to be a top attraction for both tourists and local guests.
Bromley and Nottingham in the UK, Lyon in France, and Naples in Italy will be remodeled to the new design.
Two Spanish locations, Cadiz in the Southwest and Las Arenas on Gran Canaria, one of the Canary Islands, will also be remodeled locations.
Correction: Gund's Squaredy Cats, TRU, and Specialty Stores
In Tuesday's news, we reported that Gund's Squaredy Cats were launching as a Toys "R" Us exclusive in February. However, that is not true. The line will be available at TRU as well as in Gund's extensive network of independent retailers.