From the onset of Design Edge and BuyProduct, we never worked with outside inventors. But inventing was not the focus of our businesses. Design Edge was and is a design firm. Through 30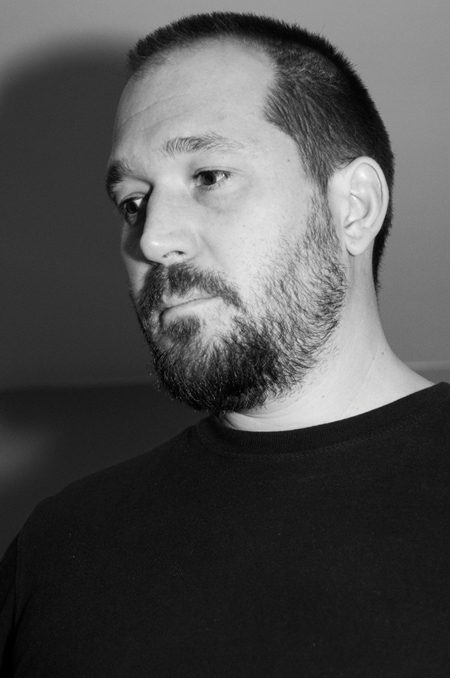 years of working with almost every major toy brand, we established ourselves as a leading toy and game product design, package design, consulting and prototyping house. BuyProduct was just that, the byproducts of working very closely with our clients. We would work with them day in and day out and start to see the holes within their lines and then try to fill them with our concepts for royalties. For the first 20 years, this model not only worked well but also gave us the advantage of learning how big and small toy companies operate. More often than not since we communicate on a daily basis about their design needs we were not seen as some outside inventors but rather part of their internal team. What changed? My role not at my own companies but in the Toy Industry itself.
Sometime around 2004, I was asked by the toy industry trade association, then called the Toy Industry Association (TIA) to help chair their newly formed Association Panel. Before the associate panel was formed the TIA only allowed toy manufacturers to benefit from their trade association. My newly created role was to represent all designers and inventors within the toy industry to share partially in the benefits the TIA had to offer. Within a few short years, my tenure ended when, to the benefit of every associate member, the associate panel was folded into the TIA along with all the manufacturers.  During my stint representing designers and inventors, I learned an enormous amount about the licensing, inventing, and, most of all, the inventors themselves.
Since inventing was something I traditionally did in a bubble and before my role at the TIA, I didn't really know other inventors. In the past, I had tried to mingle with other designers but found (and often still find) that designers are not very welcoming. They view other designers as competitors and some proved to be cut-throat. I assumed that was just how the toy industry worked all around. Through the TIA, I began meeting many of the top established toy inventing agencies. A few years later, I accepted a board seat at the United Inventors Association of America (UIA). The UIA was eye-opening. What did I find? …Many of these people were open books. Unlike designers, inventors seemingly want to get to all know each other. Why? Because it is to their benefit. They compare notes on who is paying what for what and who is trying to cheat them. They trade contract clauses, presentation secrets, and many party together. The education that I have accumulated from 15 plus years of working with inventors is priceless. In the last few years, I started to really embrace my connections and started to represent inventors. I pay it forward by lending my time and resources. I am on the advisory board of the Chicago Toy and Game Group, helping to create more accessible resources for toy inventors everywhere. Most of all, I made a lot of friends and learned many mistakes and pitfalls to avoid through their experiences. Here are a few:
What is an invention
People often confuse an idea with an invention. They are not the same. If you have a great idea, that's great! But, now you have to prove it. The benefit of a prototype cannot be unstated. A physical sample tells a story unlike any sell sheet could ever.
Understanding Cost
If you ignore the manufacturers cost of goods you can build almost anything. One of the many tricks to inventing is to understand how to create something that can be mass-produced for a market acceptable price. If you don't have access to companies that can cost it for you, just remember to keep it simple. Every light, sound, motor, or material change adds costs and it all adds up quick.
Brand vs Inventing
Creating a doll line and storyline about your daughter and her friends is not an invention. It is a brand concept. For it to be an invention it would need a unique feature that allows it to stand out from all the other doll lines.
When Do You Patent
As a product development company, nothing is more frustrating than someone coming to us with a patent or patent pending concept and never having made a prototype. The issue here is that while some things may seem sound on paper they may not be practical in practice. Besides the obvious that the concept may not work, it may be over-engineered and need to be simplified to make it cost-effective. And, as I stated before if it's not cost-effective it stands absolutely no chance of making it to market. So, always prove your concept before investing in a patent. It could save you a fortune.
Learn From Others
Inventors have a lot of resources at their fingertips. One great resource is the Chicago Toy and Game Group.  I personally find their conferences, website, newsletters, and LinkedIn group to be essential and invaluable. They are a great resource for any inventor. Another great asset is The United Inventors Association of America. They are out there teaching inventors how to avoid the scams and pitfalls while they make the effort educating and advocating for them. In addition to both of those, the Toy Association offers resources for inventors on their website as well as at the Toy Fair.
Stay Focused
Inventors often pitch me concepts that do too many things. I call these "swiss army inventions". If you live in a cave and are unaware of the Swiss Army Knife, it is a pocket knife/multi-tool that seemingly has everything one might need around the house. Some of the deluxe models have over 30 functions such as a knife, file, corkscrew, screwdriver, can opener, scissor, wood saw… and while the Swiss Army Knife can help in a real bind, arguably none of the tools are any better than the independent version of that same tool. Toys aren't meant to be Swiss Army Knives. Adding unnecessary sounds, motion, and lights may only take away from the focus of the toy itself.
Please and Thank You
If your momma didn't teach you this then I'm not sure I'll have any success. You might think your concept is the greatest thing ever, but not everyone is going to agree. Don't be arrogant. If someone passes on your idea, thank him or her and move on.
To all the inventors out there trying to make it, keep up the good fight. I look forward to seeing you all out there. Thank you for taking the time to read this. I hope my two cents contributes to your bank account.
Matt Nuccio is president of Design Edge, a New York-based graphic design and research development studio. For more information, he can be reached at matt@designedge.net.
This article appeared in the February 2020 issue of Toys and Family Entertainment (TFE) Magazine.