Pictured above: A container of Endless Games Product from China
Since 2020, the pandemic has driven demand for toys and games that manufacturers say is not slowing down. 
"The toy industry continues to demonstrate how resilient it is and continues to experience growth," Laura Zabersky, president of Jazwares, tells TFE. 
And growth appears strong across a wide range of product categories, as consumers seek products they and their family members of all ages can enjoy together. 
"In regard to the last year and all of the extremely challenging circumstances for everyone, instead of looking at it as 'pandemic play,' there has been a complete magnifying glass put on what play is in general," says Moose Toys' president and general manager, Glenn Abell. "Play has become integral in families' lives, instead of simply something that entertains kids." 
Skip Kodak, president of the LEGO Group's Americas region, echoes this idea, noting that families are turning to LEGO's bricks and sets as a means of bonding and connecting.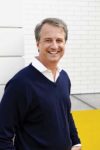 "Our research shows that the quality time families discovered while bonding over building with LEGO bricks is something that both parents and kids continue to prioritize, with the trend being even higher among kids who say they want to spend more time playing as a family – a definite silver lining of the pandemic that has significantly increased our active users," Kodak says. 
He adds that the company also "saw a surge in LEGO sales to grown-ups who used building as a way to unplug, unwind, and relax as they navigated pandemic life." LEGO has introduced several products geared toward older builders, such as Botanicals, Art, and replicas from TV series like Friends and Seinfeld, and even launched an "Adults Welcome" campaign inviting grown-ups to build. 
One product category that continues to appeal to multiple generations are games and puzzles — a favorite with buyers since early in the pandemic.   
"Families are still gathering and looking for fun things to do, and now games are an even bigger part of their repertoire," say Jason Lautenschleger and Barry McLaughlin, who co-founded and co-own Barry & Jason Games and Entertainment. 
According to Lautenschleger and McLaughlin, family games remain the company's biggest seller, while adult party games "are doing better than they were in 2020." 
Kim Boyd, head of global brands and consumer innovation at Hasbro, says its Wizards of the Coast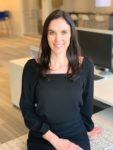 and digital gaming segment revenues increased 118% in the second quarter this year, with Magic: The Gathering and Dungeons & Dragons contributing significantly to this growth. 
"While the overall retail landscape is improving, we have seen extraordinary growth in the games' category," says Boyd.  
Digital gaming is also one of Spin Master's strong points  — a category that president and CEO Max Rangel says is "experiencing a sharp increase that commenced in Q2 2020 that's being sustained, primarily driven by our Toca Life World platform and Sago Mini subscription base. Kids are spending more time socializing with their friends in these expansive digital playgrounds which allow them to create, connect, and share." 
Greater sales of video games have also sparked more interest in video game-inspired toys. 
"We can't forget the growth we've seen in Jazwares' action figure category due to our strong portfolio of gaming brands," Zabersky notes. "Video games are seeing an all-time level of high fan engagement which has resulted in high demand for figures across all our brands." 
Another top-seller for Jazwares is its Squishmallows brand — among all ages, but particularly GenZ — which has topped four billion impressions on TikTok. 
 "The plush category is definitely one of the fastest growing categories we are seeing in the industry right now," she says. 
With children having recently returned to school, STEM toys like the magnetic construction sets produced by Magformers are helping to supplement education. 
"Consumers are recognizing that our brand and geometric shapes are a great compliment for building math skills and supporting home schooling," says senior marketing manager Freddie Jordan. "Magformers puts the fun in educational toys."
Abell points out that collectibles are another category experiencing a bump.  
"Real Littles and Shopkins continue to go from strength to strength," he says. "The appeal of these miniature versions of everyday products are delighting kids and collectors all over the world."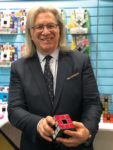 Known for its miniature versions of toy, video game, and other brands, Super Impulse is also benefiting from the collectible craze. 
"Our products have always sold well as impulse items, but with the miniature category trending as a collectible, we've expanded our range and it is working well," says CEO Alan Dorfman.  
Endless Games' national sales manager Brian Turtle says his company is "doubling down" on the kids' active play category, noting that its The Floor is Lava game is the number one seller. Endless Games will soon introduce a new active family game, The Obstacle Course in a Box. 
"We feel good about games that promote physical play, especially after a year like 2020," Turtle says. 
For Zing, outdoor active toys like its Hyperstrike bows, stomp rockets, and boomerangs remain the highest sellers, according to national sales manager Nick Mayrand. 
Basic Fun! CEO Jay Foreman observes that some of the best-performing items do not fall into a single category but tend to be "retro 'feel-good'" items — from brands like Care Bears and Tonka. 
"Consumers are still looking for classic cross-generational products that the whole family knows and

remembers fondly," Foreman says. 
Another familiar brand made a recent comeback via Moose Toys' licensed Space Jam: A New Legacy range.
"Kids and fans of Space Jam, past and present, appreciated the level of interactive play, attention to detail in our action figures and, something Moose is well-known for, the collectability of the toys," he says. 
And combining outdoor active play with retro appeal, PlayMonster's Koosh range — a recent relaunch of the classic toy from the '80s and '90s — is receiving "a great response" says president Tim Kilpin. 
Waiting for the ship to come in
With demand for toys, games, and activities remaining high going into the holiday season, manufacturers face a new issue — shipping. 
Shipping challenges for manufacturers across all industries include container shortages, as well as long wait times at ports and higher rates. 
"This container shortage is a real crisis," says Turtle. "Many companies simply cannot get inventory in the country. 
The shipping crisis has had such an impact on the toy industry that the Toy Association has gotten involved, urging Congress and several government agencies to prioritize resolving the crisis. 
Still, manufacturers remain determined to keep inventory stocked in time for the holidays. 
"Basically we've set up a war room in both our home office in the states and in Hong Kong. We are working logistics in a very opportunistic guerilla-like fashion and making new alliances daily to move goods from the factories to the retail distribution centers," says Foreman. "It's a battle every day, and while I can't say we are winning, we are holding our ground and moving the troops." 
Acting quickly has helped some manufacturers minimize the impacts of supply chain issues. 
By placing orders in April, Turtle says Endless Games already got "a good bulk of our inventory in already," though still had to grapple with long wait times. 
At Magformers, Jordan explains, "we ordered and shipped in 2020 while others locked down, we stayed open, and kept our suppliers busy and planned for a healthy 2021. We were a bit lucky as early planning resulted in a stronger position." 
For Zing, Mayrand says that "recognizing the issues early on" allowed the company to manufacture and ship enough inventory to carry them through 2022. 
"Our team have also been very good at securing containers so far, so while we have had to address long wait times at ports, we have been staggering container deliveries, to keep us flush while we wait for the next arrivals to land," Mayrand adds. 
Mayrand acknowledges that "shipping rates are a bit tougher to deal with, but we have been doing our best to mitigate rising costs to the consumers." 
Endless Games has had to raise some prices, but Turtle notes, "we're eating most of the increases." 
Likewise, Lautenschleger and McLaughlin explain that the added costs to ship games made overseas will have to be built into the price somewhat. 
"A year ago it cost about $3,000 to ship to ship a 20-foot container," say Lautenschleger and McLaughlin. "Now it's $16,000 or more!" 

One way Barry & Jason has been able to stay stocked and work around supply chain challenges is by moving some of its manufacturing a little closer to home. For one of its upcoming games, Lautenschleger and McLaughlin found a factory in the U.S. to undertake production. 
"It's more expensive, but we're happy to support the local economy, and we won't have to deal with the wait times and volatility of the ocean freight market," they explain. 
Some companies, like PlayMonster, have even looked into air freight as a potential solution to work around shipping obstacles. 
"We are constantly improvising, looking for ways to circumvent the critical supply chain challenges, including identifying new freight forwarders, trying new routes, and considering — where possible — airship as an alternative," Kilpin says. 
Kodak reports that LEGO was able to avoid "significant disruption" to the supply of its products and raw materials, and to meet demand for its portfolio, thanks to the "global network of factories and distribution centers located close to our markets, which gives us the flexibility to meet shifting consumer demands and reduces our need to ship products long distances." 
For Moose, Abell emphasizes that "strong relationships up and down the supply chain give us the confidence to honestly and openly communicate to our retail partners that we are doing everything we can to ensure we get our products in stock at the right time of year."
"With the holidays around the corner, we want our retail partners to know that every solution is being considered and explored to ensure we're getting our products to them in plenty of time for everyone to enjoy 'super happy' holidays," he says. 
The trade show must go on
While ASTRA's Marketplace & Academy in August signified that trade shows might have been

returning in 2021, the subsequent rise in COVID cases from the Delta variant and the postponement of Toy Fair Dallas only added more uncertainty to the trade show calendar. 
At the same time, a handful of retailers, like Target, are delaying their corporate employees' full return to working in-person until 2022 at the earliest. 
As of right now, most manufacturers seem eager to exhibit at New York Toy Fair at the Javits Center in February 2022, while remaining cautious. 
"New York Toy Fair is THE event for the toy industry," says Abell. "Javits has an energy and excitement that cannot be matched by anything other than filling aisle upon aisle with products that represent the creativity, innovation, and passion of toymakers from around the world. As soon as we can all gather in a safe and healthy environment, we will be there." 
For as long as live trade shows and other face-to-face meetings are not feasible, manufacturers continue to pivot to virtual meetings with buyers. Even as they are eager to get back to trade conferences, some manufacturers believe meetings held over Zoom and similar platforms are here to stay. 
"We have worked hard to create a robust and exciting video pitch program that allows us to present new and upcoming items in a way that still excites the buyers, while limiting face-to-face meetings," Mayrand says of Zing. "I believe this will end up being a long-term change that we will see many retailers adopt moving forward." 
Turtle also says COVID highlighted the importance of perfecting Endless Games' video conferencing strategy and demo videos. Even with Marketplace & Academy taking place in-person, he points out the show still offered "a virtual component to enable those who weren't physically present to explore vendor booths and see what's new." 
Toys and so much more
Today, not all toy companies are defined solely by their traditional toy products  — many are branching out to deliver entertainment and fun in other ways. 
"Entertainment and play come in many forms: an innovative toy, engaging stories, beloved

characters, and physical play as well as digital playgrounds," says Rangel. 
Spin Master currently operates with three creative centers: toys, entertainment, and digital games. The company first entered into the entertainment segment in 2008 via Bakugan, and has since introduced several more original series including PAW PAtrol and Mighty Express. Now with the release of PAW Patrol: The Movie in August, Spin Master is making its foray into feature films. 
Earlier this year, Jazwares announced the formation of its costume play division to develop licensed costumes geared toward consumers of all ages, for occasions ranging from Halloween to birthday celebrations and comic conventions. The company will also debut its first-ever pet toys, featuring the Wham-O brand, next year. 
"While Jazwares is laser focused on enhancing the art of toy making and transforming play, we are expanding what that means for us," Zebersky says. "This includes new categories of business and new channels of distribution." 
Abell says that while Moose remains true to developing innovative toys, "the industry and how kids are playing continuously evolves. We will evolve, and already have, to those changes, adding exciting new extensions to several of our most popular brands, keeping them fresh, exciting and new while also developing new brands and content that meet kids where they are."
He notes that Moose's licensing partnerships, such as the one with preschool series Bluey, allow the company to create a 360-degree experience for children. 
"Moose has proven itself to be a powerhouse in licensing, and when we look at potential partnerships with studios or content producers, we look at all facets of content distribution," he explains. "Kids and families have so many options now for where they consume content, so it's really important that our partners have strong reach in the digital space." 
Kilpin observes that many toy brands are adding an element of "storytelling" to their products. 
"That can take many forms  — traditional longform entertainment, short form animation, encouragement of fan-generated content, etc." he says. "Every brand has a story to tell, so our focus is on identifying which format works best." 
One example, Kilpin offered, is PlayMonster's collaboration with content partners Dude Perfect on the launch of the Koosh brand. 
Similarly, Boyd emphasizes how story drives brands at Hasbro. The company describes itself as a "global play and entertainment company committed to creating the world's best play and entertainment experiences." 
"Our brands are story-led consumer franchises brought to life through compelling content across a multitude of platforms and media, with a wide variety of digital experiences, innovative toys and games, publishing, and location-based entertainment, and an impressive array of consumer products, spanning a broad range of diverse categories," she says. 
Boyd adds that the acquisition of eOne in 2019 enabled the company to expand its content production capabilities across various platforms. 
"We have a strong pipeline of new content coming in 2022 and beyond," she says. 
For Barry & Jason, the pandemic was a catalyst for exploring new avenues. 
"We've remained creatively analog for five years, but after 2020 we realized that some quality digital games can lead to laughter and connection anywhere in the world, and we want to play a specific role in that type of entertainment," say Lautenschleger and McLaughlin. 
The company has created a batch of mobile game apps and games for platforms like Zoom. The founders are also represented by Creative Artists Agency and are now in the process of developing  game shows. 
At the same time, Turtle believes that the pandemic has underlined how traditional "unplugged" games and puzzles are still as important as ever. 
"Of course the world evolves and we've dabbled in apps that allow an extension of some of our games," he says. "But we feel that nothing will ever replace the experience of an in-person, interactive game time." 
This article appeared in the October 2021 issue of TFE Magazine.