I didn't know Jay very well prior to this epic interview. What a story! Over the years Jay has shared his piano concerts with me and I'm glad to now know his and his family's story and I'm sure you will as well.
How did we enter the Toy Industry?
In 1896, an adventurous boy of 14 years of age, fleeing the Cossacks rampage in Russia ran to the port. Under the cover of night, he boarded a docked ocean liner and made his way into a lifeboat. Early the next morning, the passengers boarded. He remained hidden within the lifeboat. After the ship took to sea, Samuel Nathan Horowitz left the lifeboat. On deck he met a lovely young lady; they became friends. When she realized that her new friend was not a registered passenger, she began to sneak food to him. Sam also met another young boy, whose name was Ignatz Schoen, and the two boys hung around together during the voyage. The ship arrived at Ellis Island in NYC; many of its passengers were fleeing the pogroms.
As a young immigrant, without capital or a profession, and with rudimentary English, Sam borrowed a pushcart. He was able to buy pots, pans and other household items on the Lower East Side of Manhattan. He walked to the piers where he peddled the goods to the arriving immigrants. They didn't speak English, so he was able to sell in Russian and Yiddish the necessities that they would require at their new home. Now that he had his "day" job, Sam was able to get a job in a tenement on Ludlow Street to stoke the coal into the furnaces in the basement to provide heat at night. This served a dual purpose. He was paid to fuel the furnaces and he had a place to sleep at night without paying rent. Sam saved his earnings and with every heave of the shovel he vowed that someday, somehow, he would succeed in America.
Early 20th century New York City was a melting pot. There were immigrants from China living in China Town; Irish; Italians living in "Little Italy; and Jewish immigrants living on the Lower East Side of Manhattan. Each street specialized in a field: Orchard Street in garments; Allen Street in neckties; Canal Street in diamonds and fine Jewelry and Ludlow Street in toys and housewares. Delancey Street was the major thoroughfare leading to Brooklyn over the new Williamsburg Bridge. After 5 years of selling from his cart, in 1901, Sam had saved enough money to open a toy and houseware business on Ludlow Street. "Samuel N. Horowitz, Inc.," the Horowitz toy business remained on the street for over half a century. Sam's brother David (D.L. Horowitz) opened his own toy company there during this time as well. From 1901, the Horowitz family name has remained in the toy industry, well over a century.
In January of 1907 Sam Horowitz married Rose Rotzboim. Sam & Rose had 7 children: Murray; Harry, Regina; Anne; Lillian; Jacob "Jack" and Jerry.
Sam remained friends with his shipmate Schoen, and provided Schoen with capital to initiate his own business, The Schoen Toy Manufacturing Company, in 1917, and the Sayco Doll factory in 1922. They remained loyal friends for their entire lives.
During World War II, three of the Horowitz brothers entered the United States Army. Harry Horowitz was an Honor Guard stationed at the White House in Washington, DC. Later he shipped out for duty and fought in the Battle of the Bulge where he took a bullet in his head. Under surgery, Private Horowitz got a metal plate in his head for the rest of his life and earned the Purple Heart. Following World War II, brothers Jack and Murray received honorable discharges. Jack Horowitz married Lois Luskin in March of 1945 and joined his father Sam in the family business. Jack purchased his shares with a loan from his father-in-law, George Luskin. The name was changed from "Samuel N Horowitz, Inc." to "Samuel N. Horowitz and Son, Inc." Later that year brother-in-law Sidney Morris (married to Lilian) entered the family firm. In 1949, Samuel passed away. In 1955, Jack and Sidney moved the company to 34-30 Steinway Street in Long Island City. The company no longer handled housewares; it specialized in Toys and Dolls. They established the "LiLo Doll Company", "Li" from Aunt Lilly and "Lo" from Lois (Mom).
The eldest son Murray was also in the Toy and Doll Industry and later opened retail stores in Manhattan, which he ran until his death at the age of 64.
As the Samuel N Horowitz & Son, Inc. wholesale toy company grew, it required more space. In 1960, the company purchased a large building at 400 South 2nd Street in Williamsburg, Brooklyn. The building consisted of 5 floors. The top floor was reserved as a showroom. There were conveyor belts to handle the merchandise, a freight elevator, and loading docks. The trucks could drive inside the building to load. They loaded the trucks in the morning for the day's deliveries. During the 1950s and 1960s, Jack's son, Jay, worked in the company.
Jack and Sid wanted to have vertical expansion, so in the late 1950s they opened retail toy discount stores. The first one was "Toy City" at 777 Northern Blvd in Great Neck, NY, followed by "Bargain Town" in Poughkeepsie, NY; Newberg, NY and Hempstead, Long Island. Jay worked at the wholesale company in Brooklyn, and later at the retail Toy City in Great Neck. He was offered the opportunity to go into the family business, but Jay had other "toy" ideas.
Samuel N. Horowitz & Son., Inc. continued to operate from 1901 until 1982 – over 80 years!
Harry Horowitz returned from the service. At the time, Dick Tracey was a popular comic strip and the Ideal Toy Corp. was the world's largest doll company. Ideal licensed the Dick Tracey characters and had a big hit with the Sparkle Plenty Doll. Interested in getting into business Harry seized the opportunity to cash in on the Sparkle Plenty doll craze, with a doll of his own.Harry opened his doll business in Manhattan. Later, success led him to open a larger factory in Brooklyn, New York under the name of Marilyn Doll Corp. Younger brother Jerry joined the firm in sales. Harry's daughter Marilyn, for whom the company was named, worked in the doll factory gluing on the wigs. After she married Leonard Roth, Harry offered "Lenny" a job as production supervisor. This worked well for years. In the 1950s they made larger "Walk with Me" dolls. 24"; 30"; 32"; 36" and finally a 48" doll, about the size of a girl. Timing played its trick; in 1959 Mattel launched the Barbie Doll which was only 12" tall. The ever-popular Barbie changed the market. Times do change, so Harry switched to operate a wholesale/retail Doll and Plush company.
Jerry Horowitz started his own doll factory on Bogart Street in Brooklyn, under the name of "Pretty Doll." Mattel had released the new sensation "Chatty Cathy ™" talking doll in 1960. The mechanism was a pull-string, and Jerry got the idea to make an improved battery-operated talking doll. The Pretty talking doll was an overnight hit until the end of the Christmas season; it sold more than they could manufacture. Unfortunately, the demand had been so strong that the quality was not quite perfected. Excellent experience. Jerry became careful!
Following that learning experience, Frank Roth, Lenny's father encouraged Yvette and Jerry to begin again, this time with his son Lenny Roth as a partner. Lenny had the production experience from his Marilyn Doll years, and was a New York University Graduate in business administration, with great technical and organizational skills. Jerry was a star salesman, with a great skill in choosing and designing the product, along with a contagious personality. Frank and Jerry's mother-in-law Rose helped to finance the new enterprise. Jerry and Lenny began the new company in June, 1962, under the name of "Lovee Doll" at 110 Stanton Street, around the corner from Ludlow. Jerry's sister Reggie's son Gary joined the firm in charge of assembly. As the company grew, it moved to Butler Street and then to Emerson Street in Brooklyn. At the time of this writing, almost 60 years later, Lovee Doll Corp. continues successfully in business with Jerry's son Sammy, who grew up in the business, at the helm. Sammy, a true professional, is officially Samuel N. Horowitz named after his/our grandfather Samuel N. Horowitz, who started the family toy business in 1901 – over a century ago!
Uncle Mannie (Emmanuel Maltz) married to aunt Regina "Reggie" worked at Samuel N. Horowitz & Son. Inc. until another opportunity arose. The Colony Wholesale Toy Company, which had been in business for many years, became available. Jack Horowitz and Sidney Morris purchased the company for Mannie Maltz and Carlie Morris (Sidney's brother).
Jay Horowitz grew up in his father's retail and wholesale toy business during the 1950s and 1960s.
Following graduation from New York University, Jay was offered the opportunity to join the family firm of Samuel N. Horowitz and Son, Inc., and the retail Toy City of Great Neck by Jack and Sid. Jay was already a vice-president of Horowitz and had been the temporary manager of "Toy City" in Great Neck. While giving due consideration to this wonderful offer, Jay's vision at that time was that American toy companies required toy distributors, because there were so many small toy stores. Every neighborhood in the greater New York City area sold toys through the local "mom & pop" toy store, the pharmacy, the candy store and the card shop. The toy manufacturers were growing into giants and the retailers were growing as well. At the time of discussion in the 1960s, Horowitz had over 2000 active accounts in the Greater New York area. The manufacturers needed the distributors to get to the retailers and the retailers needed the wholesalers to purchase inventory. Walmart, Toys 'R Us, Target and the other retail giants had not yet taken control of the market. Jay felt that due to the changing channel of distribution, he did not see the future in the toy wholesale business. (Only one of the over 50 toy wholesale companies operating in the greater New York area in the 1960's remains in business today)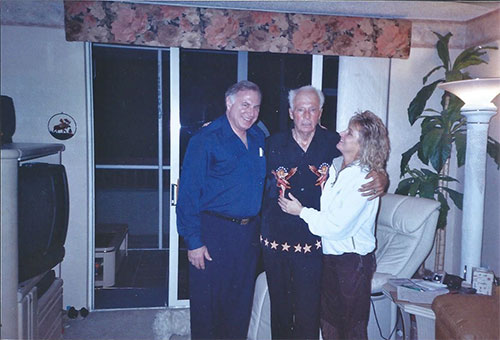 New Approach to Manufacture American Toys in South America
During 1966, Jay traveled to Colombia, South America. Upon visiting a toy store, it seemed that there was little to no product available. The country had prohibited the importation of consumer goods. Prior to that time, Colombia imported toys from the USA. Under President, Carlos Lleras Restrepo, the importation of consumer goods was not permitted in order to protect the domestic manufacturer; the toy manufacturing business had not yet developed. Jay saw opportunity. Back in the USA, Jay met with and entered into a partnership with Michael S. Denmark, owner of Plastic Toy & Novelty Corporation to open a toy factory in Bogota, Colombia. Jay began to work at Plastic Toy at 2901 Coney Island Ave. in Brooklyn. They put Jay through the "Plastic Toy University," training him in each and every department. Once Jay was familiar with every aspect of toy manufacturing, Mickey gave Jay a check-list of how to prepare the company. Jay flew to Colombia, and once things were ready, Mickey traveled down to help get the company started. Plastic Toy provided the all-important tooling, Intellectual Property Rights and Know-how to manufacture and market American toys in Colombia. "Juguetes Toyco" was the brand, and "Toyco de Colombia, Ltda." the corporate name. The circumstances were ripe; Toyco introduced new models with contemporary marketing techniques such as Day-Glo colors, attractive packaging and most important, television advertising! Toyco sponsored its own TV programs and modeled them after the American children's shows such as Howdy Doody. The name of the TV program was "TELETOYCO" with Gloria Valencia de Castano. Jay's children were the models. With success, Toyco opened a branch in Ecuador and Peru. Juguetes Toyco quickly advanced to the number one position in the Colombian Toy Industry. Jay founded and was elected President of the Colombian Toy Manufacturers Association "ACOLJUGUETES", which Jay modeled after TMA the "Toy Manufacturers of America" Association, precursor to TA. Among other achievements, Jay as president initiated the annual Colombian Toy Fair and "Children's Day" as a national holiday at the end of April to promote a second toy season.
When Jay moved to Colombia in the late 1960s, it was paradise. During the 1970s, the country changed; it become very dangerous. Jay and his family exited in 1978 to the safety and a new life to the Greater Miami area in "Good Old USA."
New Approach to the Toy Manufacturing Business
Having learned to manufacture toys, especially the skill of acquiring the American tooling and Intellectual Property Rights in the USA and introducing new toys to the Colombian market, Jay had the idea that this could be a model for a new business. If it worked for Toyco, it should work for the others! Under American Plastic Equipment, Inc. Jay purchased the tooling and I P from the American Toy companies to license, lease or sell to toy companies in other countries. American Plastic was incorporated in Tallahassee, Florida in 1978 based in the North Miami area. As business grew, so too did the opportunities that presented themselves. American Plastic at first purchased on a mold by mold basis, later, on a "line" basis. Suzy Homemaker ™ was the first major acquisition from Coleco in 1979. Marx Toys was the world's largest toy company. It became available. American Plastic purchased the assets of Marx in 1982, a major acquisition. American liquidated the assets while retaining the tooling and intellectual property rights. This became the new business model – purchase entire toy companies, liquidate their machinery, equipment, assets – everything except the molds and intellectual property rights. During the 1980s, American Plastic was able to acquire the tooling of about 35 American toy companies including one of the most recognized, the Ideal Toy Corp. in 1985. When American purchased the machinery and equipment of Marx Toys, from the Chemical Bank of New York in 1982, the I P was not included. It wasn't until 1988 that American was able to purchase the Intellectual Property Rights of Marx Toys from the Chemical Bank of New York. (See contract #2) The company needed additional space and equipment, and purchased a modern 50,000 sq. foot building in the Sunshine State Industrial Park of North Miami. Eventually over 14,000 U S built molds were accumulated! The company had a warehouse with the molds and machinery; a tool & die shop for repair; three machines to test the molds; offices, and a beautiful 1,600 sq. ft. showroom with samples. Toy manufacturers visited from around the world. They could see the sample(s) in the showroom, cost information, see the molds in the warehouse and even test the molds on injection molding machines. Normally, it would take 6 months to a year to prepare the tooling and engineering for a new product and cost hundreds of thousands of dollars. The company had the package ready at a fraction of its value – for purchase, licensing or rental. There was no risk – all production ready. The company operated in Latin America; Europe; the Middle East and eventually, USA. Jay's sons Alex and Damond had become involved in the business. American Plastic Equipment, Inc. was the only company in this unique business. When there was a toy company for sale – they called us.
In 1990, Jay re-established Marx Toys, Inc. as an operating toy company to manufacture and market the Marx Collectible toys;
In 1995, Marx Toy Corp. was established to sell to the mass market;
In 2002 American entered into a Joint Venture with Poof-Slinky to establish Ideal Classics;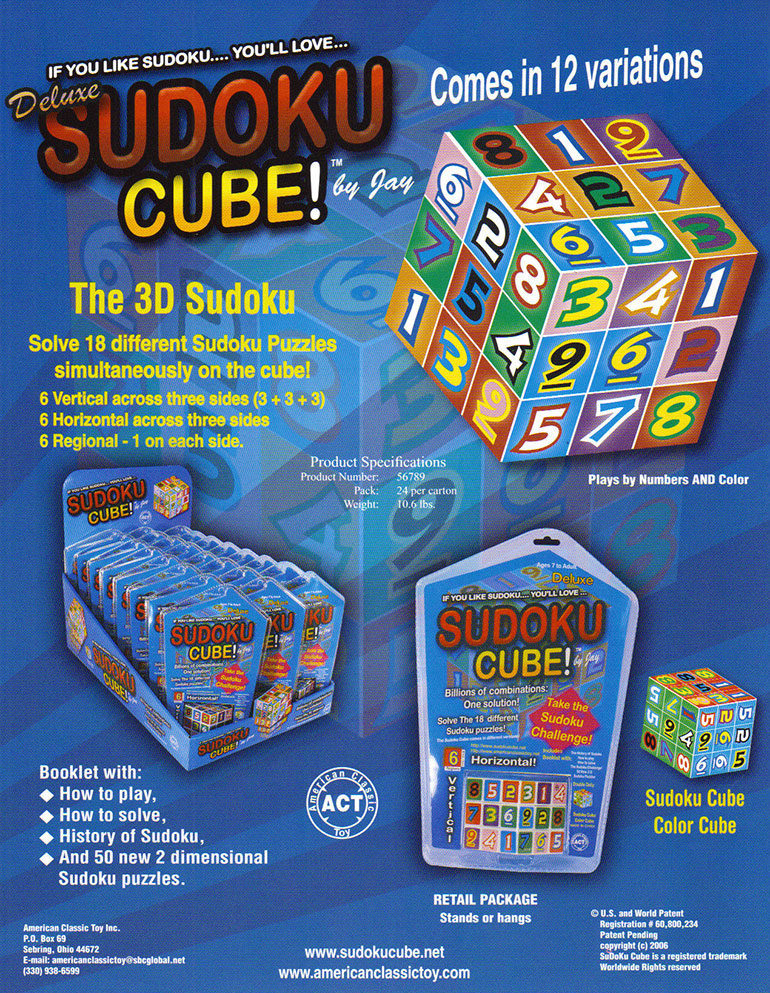 In 2006 Jay invented the Sudoku Cube ™, selling in over 40 countries;
In 2006 "American Classic Toy, Inc." was established to reissue classic American toys;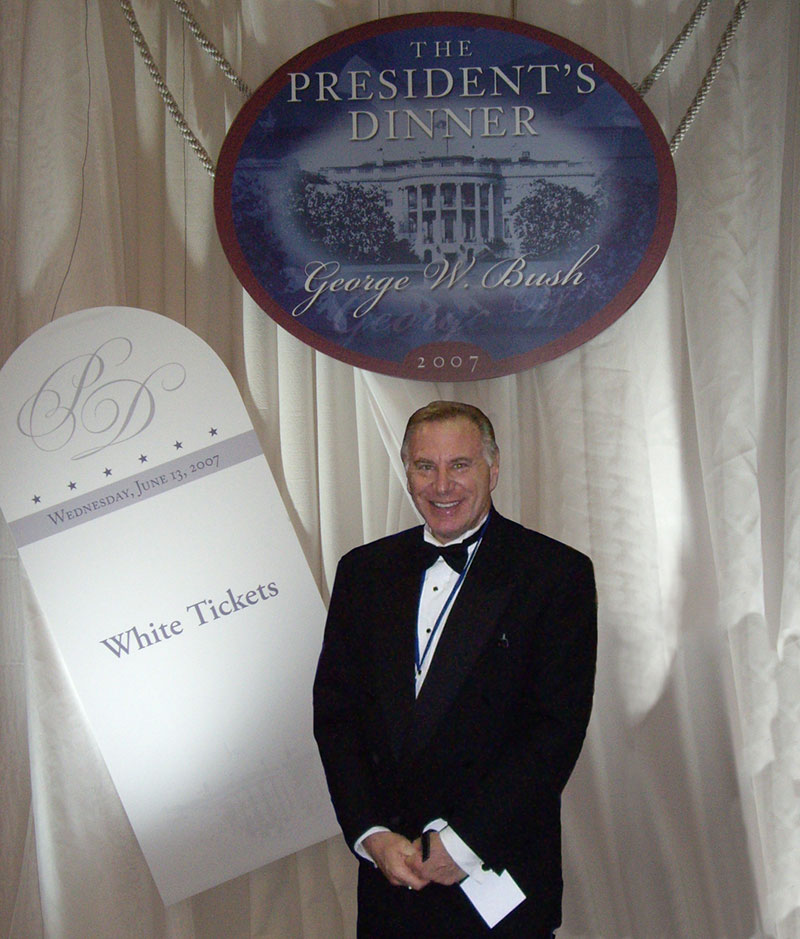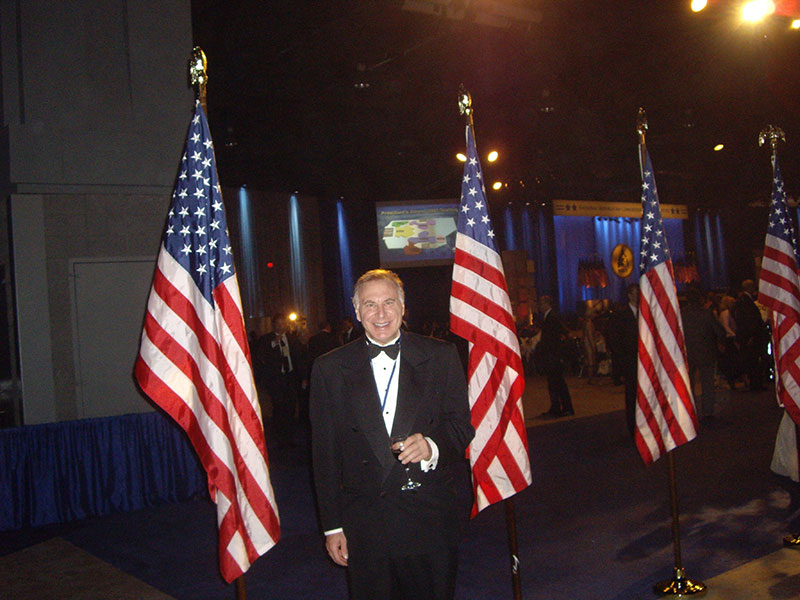 In 2007 President George Bush invited Jay to join the President's Business Advisory Committee;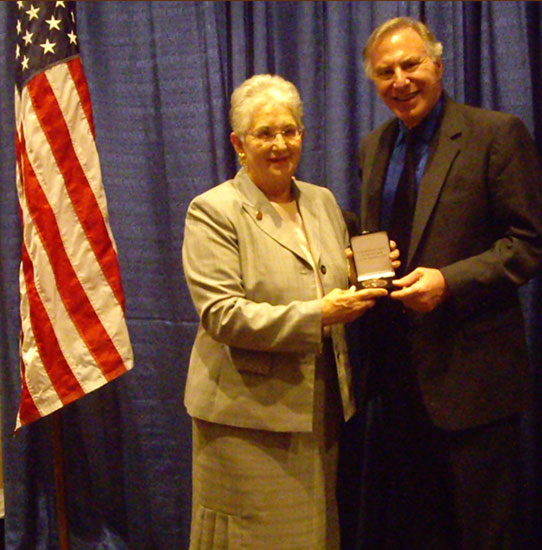 In 2007 Jay received the Congressional Order of Merit from President Bush;
In 2008 Jay received the Congressional Medal of Distinction from President Bush;
In 2009 American Plastic Equipment, Inc. merged into American Classic Toy, Inc.
Both companies continue to operate to:
License the classic toys to other toy companies; and Manufacture and market the American Classic Toys.
This is now Jay's adult Golden Toy Anniversary – 1969 – 2019!
The Horowitz Family Toy Tree
Generation One
Samuel N. Horowitz began in 1901
David L. Horowitz – early 20th Century
Generation Two
Murray Horowitz – Dolls & Toys 1940s; 50s; 60s; 70s
Harry Horowitz – Marilyn Doll Corp 1940s; 1950s; 1960s;
Jack Horowitz – Samuel N. Horowitz & Son, Inc. 1945 – 1982; Chain of Retail Toy Discount Houses
Sidney Morris – Samuel N. Horowitz & Son, Inc. 1946 – 1982; Chain of Retail Toy Discount Houses
Jerry Horowitz – Pretty Doll Corp. 1950s; Lovee Doll Corp. 1960s; to present
Emmanuel "Manny" Maltz – Colony Toy Distributors – 1950s; 60s
Carl Morris – Colony Toy Distributors – 1950s; 60s
Generation Three
Lenny Roth – Marilyn Doll Corp – 1950s; Lovee Doll – 1960s; 70s; 80s; 90s; 2000 +
Marilyn Horowitz Roth – Marilyn Doll Corp. 1940s; 1950s
Sam N. Horowitz – Lovee Doll – 1970s to Present
Adam Horowitz – Lovee Doll – 2000s
Gary Maltz – Lovee Doll – 1960s
Jay Horowitz – Samuel N. Horowitz & Son, Inc. 1950s; 60s; Toy City 1960s; Juguetes Toyco de Colombia 1969 – 1978; American Plastic Equipment, Inc. 1978 – present; Marx Toys, Inc. 1990s; 2000s; Marx Toy Corp. 1995; 2000s; American Classic Toy, Inc. 2006; – present
Generation Four
Damond Horowitz – Juguetes Toyco as photographic and TV model; American Classic Toy, Inc. 2000s
Alex Horowitz, MD – Juguetes Toyco as photographic and TV model; American Plastic Equipment, Inc. 1980s
Total of 17 toy veterans of the Horowitz family over 3, leading to 4 generations!
How has business changed over the years?
When I entered the American Toy Industry in the mid-1950s, United States, especially NYC was the world. It seemed as if everything was invented in USA, manufactured and consumed in USA. Every now and then there was something elsewhere. Following World War II, manufacturing began to shift to Asia. Japan was devastated in WW II; skilled labor was ready, willing and available at the equivalent of less than USD $.05/hour. As the work shifted to Japan; the Japanese economy improved. The Japanese graduated from workers, to business people, to industrialists, to creators, to investors. Japan went from poverty to prosperity. About 1952, Hong Kong had a similar experience; later in the 60s-70s the work shifted to Singapore, South Korea and Taiwan. Then in the 1980s the sleeping giant of China awoke. Each had a similar experience of going from poverty to prosperity. Now, China has reached that level. Time to move the work – we favor Mexico. We have many natural advantages in Mexico. If we place an order in China, we must consider about 180 days from P O to warehouse. From Mexico, the factories are only hours away by truck from the US border. Under NAFTA, we have no duty. Mexico has a large labor force ready willing and able.
Most important in qualifying the change of business from the mid-20th century to the current state-of-the-art and the near future is the market. We used to think local. We created, invented, manufactured, sold, distributed and consumed IN USA! Yes, there was some international market. Today the market is GLOBAL!
My advice to a young person entering into the toy industry in the 21st century.
Be prepared for change.
The industry as part of the world is changing on an accelerated basis. That which worked in the past may no longer be valid in the future. Like the Boy Scout motto: "Be Prepared!"
We are already in a world of electronics and Artificial Intelligence. What's next? Be ready!
Be alert; one may find opportunity in the least likely circumstances;
Experiment – try new ways and things, new materials, new processes, new product.
Be innovative; yet with all of this positive advice…
…Be careful!