There's lots of excitement at Nickelodeon this year, from Dora the Explorer's 10th anniversary to the company's recent acquisition of Teenage Mutant Ninja Turtles. Lourdes Arocho, Nickelodeon Consumer Products' recently promoted vice-president of toys & games, gave aNb Media the update on the company's plans for 2010.
Laurie Leahey: What does Nickelodeon Consumer Products (NCP) have in store for Dora's 10th anniversary this year?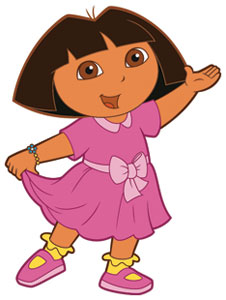 Lourdes Arocho: Nickelodeon is marking the 10th anniversary of the beloved Latina heroine with a unique pro-social campaign titled Beyond the Backpack. Named after Dora's iconic backpack that helps her be prepared for all of her adventures, the program is designed to call attention to the emotional, physical, experiential, and actual competencies that preschoolers need for those first crucial steps into school, including social skills and emotional intelligence; early literacy and math skills; in-school involvement and resources, such as school supplies; and health and wellness basics. The campaign serves as a key component of Nickelodeon's overall plans for Dora the Explorer's anniversary and will consist of a PSA campaign featuring celebrities.
L.L: What types of licensed products can consumers expect to see on store shelves in celebration of the anniversary?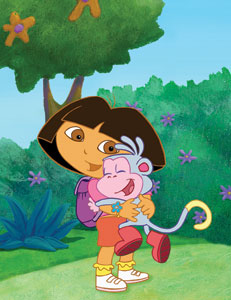 L.A.: The Dora Anniversary toy line will include a new technology feature doll from Fisher-Price. With the new We Did It Dora, fans will be able to sing along and dance with Dora to her signature song, "We did it! Lo hicimos!" Additional product offerings and exclusives will be introduced throughout the year from Fisher-Price, Hasbro, Mega Brands, and more. Our comprehensive toy line embraces all of the empowering qualities of exploration and empowerment fans come to expect from Dora.
L.L.: The Last Airbender is also a big property for Nick this year. The movie debuted on July 1. Will there be licensed product for both the animated series and the live-action movie?
L.A.: The live-action adaptation from M. Night Shyamalan is what we have based our toy line on. As our master toy partner, Spin Master has done an incredible job of creating a comprehensive line of action figures, feature figures, and roleplay products that capture the essence of the big-screen fantasy adventure film. We worked closely with Spin Master and M. Night Shyamalan on the development to ensure that we were creating a product line that lets fans recreate memorable moments of the film and original series.
L.L.: Nickelodeon recently acquired Teenage Mutant Ninja Turtles. What are NCP's plans for this property?
L.A.: We couldn't be more excited about this recent acquisition as we continue to build our boys portfolio. More details will come soon on our plans from both a network and consumer products perspective.