Jazwares, Inc., which launched in 1997, has taken on a number of high-profile licenses over the past few years. The company offers a wide array of toys, electronics, and stationery products featuring Sonic the Hedgehog, WWE, Strawberry Shortcake, Ben 10, Hershey's, and many others. The newest addition is Star Wars. Also, the company has developed proprietary lines such as this year's Mix Pups.
Nancy Lombardi: What is Jazwares' big announcement for CES?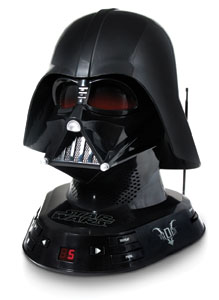 Laura Zebersky: We are very excited to announce the launch of a new collection of Star Wars-branded novelty electronics. And, for the first time ever, there will be a licensed line of Star Wars spyware. The collection includes everything from a Darth Vader boom box, a digital camera that enables the user to insert themselves into a Star Wars-themed background, projection alarm clocks, and MP4 players.
The spyware collection has a voice changer, motion detector R2D2 surveillance camera, a search-and-capture device, and more. We will also be showcasing new products featuring Strawberry Shortcake, Generator Rex, and WWE brands.
N.L.: Jazwares has recently signed numerous licenses. How is Jazwares getting on the radar of some of the top licensors? What does your company offer a licensor?
L.Z.: This is definitely a very exciting time for our company. As per the properties mentioned above, we've been able to secure partnerships with some of the most popular entertainment brands in the marketplace. I think it's all coming together based on the success we've built over the past 13 years, creating innovative and quality product lines inspired by great properties. We have a very talented team that understands how best to translate a property into a product line that connects with fans and delivers on their imaginative expectations.
N.L.: What unique elements do Jazwares products bring to consumers? What age is your core audience?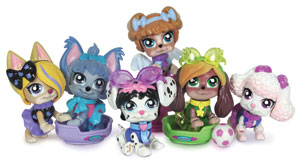 L.Z.: We combine great quality, great value, and a lot of variation in the assortments with all of our product lines. As an example, we offer Sonic the Hedgehog in a wide range of figures. There are the three-inch, five-inch, six-inch, and 10-inch. There are multiple points of articulation. We offer comic book packs, 1.5-inch racers, five-inch racers, free riders with boards, and electronics including a digital camera, walkie talkies, and a boom box.
With so many different properties in our portfolio, our core audience varies widely from brand to brand. For instance, for our own Mix Pups brand, we're reaching girls ages 4 and up; whereas for the Star Wars and WWE brands, we target boys 6 and up.
N.L.: What are the most effective ways to reach your core audience? TV ads? Social media? How do you navigate all of these avenues?
L.Z.: We like to get feedback from our fans and use several avenues of social media and various PR initiatives to do so. We utilize a variety of social media tactics to talk to our consumers including Facebook, YouTube, and Twitter. We also coordinate social media campaigns through an extensive network of mom and dad bloggers. In relation to mainstream media, we utilize strategic public relations outreach to target traditional print and broadcast outlets. The goal is to generate buzz and build awareness for our product lines, as well as a specific collector outreach as appropriate for that property.
N.L.: Aside from the fourth quarter, what other times of the year are important selling seasons for Jazwares?
L.Z.: In addition to the all-important fourth quarter, Jazwares focuses on events surrounding our licenses such as game releases and TV events. We release new product to coincide with video game releases. At the time of the Sonic & Sega All Stars Racing game release this past spring, we launched a new line of vehicles, which were shown in the game. We have the same plan in place for the scheduled release of the new Mortal Kombat game this spring.