FremantleMedia Enterprises (FME) has undergone numerous changes as of late. The company is in acquisition mode. It has made management changes to support FME's focus on the expansion of third-party brand representation, children's programming and brand development, live events, digital content creation, and gaming initiatives. David Luner, the newly appointed executive vice-president of consumer products, interactive and mobile, FremantleMedia Enterprises North Americas, spoke with Royaltie$ about the company's evolution.
Nancy Lombardi: Although FME works on so many brands, it was once known as the "company that does American Idol." How is the company evolving to look past that one brand?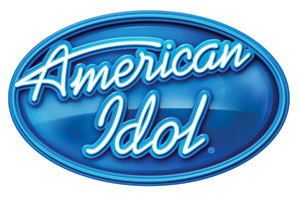 David Luner: It's now the 10th anniversary of American Idol. When I started here eight years ago, we were the largest company that no one ever heard of. Fremantle is one of the largest independent TV production companies in the world. We are producing some of the longest-running and most successful franchises in the history of television such as American Idol, Price Is Right, Family Feud, and America's Got Talent. We built a successful licensing business as well.
Now we are moving onto new avenues; part of that will include the kids' business and third-party IP. Our first major initiative in the kids' business is Monsuno [in partnership with Jakks Pacific and Dentsu]. It puts us in the kids' space in a big way.
We are opening up to third-party IP. To get started, we went the natural route for us, which is to pick up another company's TV shows and help them with their licensing. We are working with L.A. Ink and American Chopper.
We then took it a step further to work with brands that are not TV driven but are lifestyle brands. The first one we took on is Rebecca Bonbon, which is from the creator of Hello Kitty. We signed Kids Headquarters to help us with design and direction. We have 11 sub-licensees under them. We went from the 55 existing licensees in Japan to nearly 70 licensees around the world. There is an exclusive with Sears/Kmart going into its third season. This is FME's largest retail exclusive, and it's from a non-TV IP. It is a third-party brand, so it shows that Fremantle has evolved in the right direction.
N.L.: What additional lifestyle properties is FME developing?

D.L.: The next part of the plan will show that we are able to take a celebrity and build a brand around him, then find the right partners and get it to retail. We are in the process of building Oscar de la Hoya's Golden Boy into a lifestyle brand. It is not a "boxing brand." Our first deal with him is for skin care and fragrance from Boom, which is expected to launch at the end of 2011. From there we will move into apparel, accessories, and then other categories.
N.L.: Who is the targeted demographic for the de la Hoya line?
D.L.: Oscar de la Hoya is credited with saving the sport of boxing. He has one of the largest boxing promoting companies. It has approximately 70 fighters under its umbrella. Men think he is a cool, successful athlete, but more women attend his fights because he is a very good looking guy. Seventy percent of Hispanic women polled said they would buy product for their men or boys with his brand on it. In addition, 50 percent of non-Hispanic women felt the same way. Women drive the purchases for a brand that men have an affinity to wear.
N.L.: What is coming down the pike for FME?
D.L.: We are going to ramp up our acquisitions division to find new brands.
Editor's Note: As we reported on aNbMedia.com on February 22, the company acquired worldwide distribution, brand licensing, and home entertainment rights (excluding Canada) to Really Me, an original tween live-action sitcom from Canadian production company Fresh TV. FME also distributes Fresh TV's tween and teen horror/comedy My Babysitter's a Vampire, which was launched to the international market in October 2010. The company also recently announced that it has signed a development deal to co-produce and distribute two new shows, co-developed by Random House Children's Screen Entertainment (RHCSE), a joint venture between Random House Children's Books (RHCB) and Komixx Entertainment, a Komixx Media Group company. The two shows, based on original RHCB stories, will be jointly produced and financed by RHCSE and FME, with FME taking on worldwide distribution, licensing, and home entertainment rights. The initial focus for both properties will be for television broadcast, with scope to develop into additional areas including games and toys. Both properties will appeal to kids across a broad spectrum of demographics.
The chosen titles are Fish Head Steve and The Amazing Adventures of Charlie Small. Fish Head Steve is based on the Jamie Smart comic strip, originally published by David Fickling in the weekly children's comic, The DFC. Fish Head Steve is a comedy-soap about everyday events in Spumville where, in a flash, the heads of the townsfolk have been mysteriously swapped for household objects and family pets.
The Amazing Adventures of Charlie Small, by Nick Ward, features the turbulent and perilous adventures of an intrepid boy, Charlie Small, as he travels through time and space. The series is published by RHCB.