Lawless Entertainment creates, co-produces, distributes, and markets both animated and live-action programming throughout the world for both film and television. The company works with content providers and has relationships with top film, television, home video, online, and mobile distribution entities throughout the world. Cathy Malatesta, president of Lawless Entertainment, discusses Suzy's Zoo, which has an animated series in development and a host of current licensees.
Nancy Lombardi: Bring us up to speed on Suzy's Zoo. It has been around for 40-plus years yet it seems to float in and out of awareness for the toy and licensing industries. What is the latest news for the brand? Who is the target audience?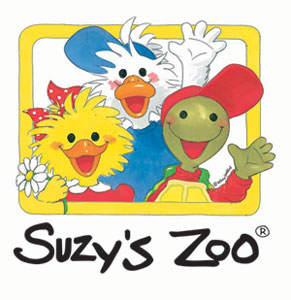 Cathy Malatesta: Suzy's Zoo has been around since 1968 and, yes, we have certainly floated in and out of awareness. Suzy's Zoo, created by Suzy Spafford, consists of three different character sets: Duckport, Little Suzy's Zoo, and Wags and Whiskers.
Duckport is the original Suzy's Zoo character set and is targeted for, and appeals to, children of all ages. It is set in Duckport, the home of Suzy Ducken, Jack Quacker, Corky Turtle, Ollie Marmot and his twin sister Emily, and the new kid on the block, Penelope O'Quinn. Duckport is a friendly little town.
Little Suzy's Zoo was introduced in 1999 and revolves around the little duckling Witzy and his friends Patches, Lulla, Boof, and more and is targeted for the infant/toddler market.
Wags and Whiskers is based on the stationery and greeting card collection that was introduced in 1998.
Dalmatian Press developed a variety of books and coloring books for the Little Suzy's Zoo and Duckport characters, which are offered at Target, Dollar Tree, and other retail locations throughout the U.S. Fun Rugs will be developing rugs for the Little Suzy's Zoo and Wags and Whiskers character sets, which will be available at retail later this year throughout the U.S. We just concluded a deal with University Games to develop games (including board games, card games, travel games, and electronic board games), Colorforms, and jigsaw puzzles for worldwide distribution for Duckport and Little Suzy's Zoo.
Additionally, for Duckport and Little Suzy's Zoo we partnered with Brecrest to develop babywear and children's wear to be distributed throughout the UK and Europe. There's also a deal in place for Duckport and Little Suzy's Zoo with Suncrest to create nursery bedding and accessories, preschool toys, and car and travel (for preschoolers). Finally, we signed a partnership with Blue Sky Publishing to develop books for the UK.
N.L.: What is Lawless Entertainment currently working on for Suzy's Zoo?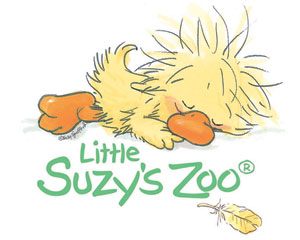 C.M.: Lawless Entertainment has expanded the brand tremendously since we began working with Suzy's Zoo in 2004. Most notably, Lawless Entertainment helped introduce Little Suzy's Zoo into Plaza Style stores in Japan in 2005. In 2010, it generated $110 million in retail sales in Japan alone. Additionally, we are currently creating an animation series in order to introduce a platform for visibility for the various brands created by Suzy Spafford in all the major territories of the world. Further plans include securing retail partners in all the major markets of the world such as France, the UK, Germany, Italy, Spain, Australia, Canada, etc.
N.L.: How does this brand remain relevant? How does Little Suzy's Zoo compete with larger or better-known baby brands?
C.M.: Suzy's Zoo is now a major licensed consumer brand in the U.S., Asia, and parts of Europe. The brand was released into mass market in 1999 when it was distributed in Target and Walmart, generating more than $200 million in gross sales in its first year.
There are currently more than 2,000 different SKUs under the Suzy's license, which are manufactured by more than 100 different licensees worldwide.
Suzy's Zoo has a very dedicated fan base. Some of the fans have been around for decades and some are new to the brand. Our website has message boards where fans share stories. We have a Facebook page with more than 1,300 fans where updates are posted about upcoming product releases, special appearances by creator Suzy Spafford, and more.
N.L.: What major global retailers currently sell the brand?
C.M.: Merchandise can be purchased in Plaza Style in Japan and in Target, Dollar Tree, and many others retailers in the U.S. Sainsbury in the UK will be carrying the brand shortly.
There are currently 100-plus licensees worldwide and more than 2,000 products on sale, which achieve more than $150 million in annual global retail sales.
We say that Suzy's Zoo is the industry's best-kept secret. . . and we are ready to share that secret with the world.