The Joester Loria Group (TJLG) has recently signed on a number of new properties that look beyond the global corporate, food, and media brands that the company has been working with as of late. Properties such as Annoying Orange and the Dew Tour, in particular, take TJLG to such diverse audiences as YouTube and action sports.
Nancy Lombardi: LazyTown, Poppy Cat, Dew Tour, and Annoying Orange take The Joester Loria Group (TJLG) into different directions. Each has a unique audience. With the exception of LazyTown, the others are not quite as well known as the clients TJLG usually works with. What challenges and opportunities do the "lesser-known" properties present for TJLG?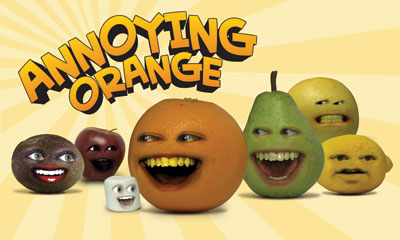 Debra Joester: The new clients TJLG has recently added to our portfolio offer distinct opportunities and, as always, some challenges. Our executive committee has taken a very strategic approach in identifying and securing new clients, with an eye towards new opportunities at retail. Our portfolio now includes a YouTube sensation, the leading action sports event in the U.S., and two entertainment properties that will reach 50 million homes via Sprout, in addition to our existing leading global corporate, food, and media brands.
Each of our new clients provides enormous reach to their respective target consumer. Annoying Orange offers exceptional immediate opportunities. Annoying Orange has more than 650 million views on YouTube increasing at a rate of 40 million per month, over eight million Facebook friends, a top-selling app, and a constant stream of new videos. Licensed product will be in specialty stores in 2011, supported across the property's many touch points. We have big plans for 2012 and part of that is a TV series that will further support the property.
Dew Tour also offers exceptional opportunities. The No. 1 action sports event reaches more than 51 million fans with 65-plus hours of programming and boasts 300,000 spectators at Dew Sports events in the U.S. Dew Tour is very well positioned for brand extensions from apparel to sporting goods.
Children's TV series pose greater challenges as evidenced by the number of successful series that do not deliver licensing success. LazyTown and Poppy Cat each offer quite different opportunities and share Sprout as their broadcaster. Sprout has grown exponentially and is now the No. 1 network for moms with children ages 2–11 and 2–5.
Poppy Cat, based on a successful book series, offers vibrant colors, adorable characters, and all the elements necessary to develop great product. LazyTown, unique in combining great entertainment with a very timely message that promotes children's health, goes beyond traditional product to food and beverage partnerships. Our marketing efforts will focus on moms, in driving awareness and demand for both properties.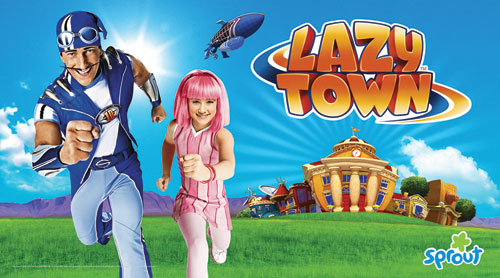 N.L.: LazyTown has been around for quite some time and never seemed to gain traction in the U.S. What will be done to re-introduce/revitalize this brand in the U.S.?
D.J.: If timing is everything, the time is certainly right for LazyTown to find success in the U.S. LazyTown is uniquely positioned to promote healthy food and lifestyle choices with fun content and characters. Marketing initiatives that will establish LazyTown as the "go to brand" for healthy choices are already underway. Global success includes the UK where the brand has a multi-year strategic partnership with ASDA promoting fresh food categories. In Mexico, Washington Apples and Lala branded milk have seen an enormous lift in sales after partnering with LazyTown. Of course, traditional categories from publishing to roleplay are also part of the plan. Another important factor is that LazyTown has a fully committed broadcast partner in Sprout and broadcast frequency will engage kids.
N.L.: How will Annoying Orange be transitioned from YouTube into off-line merchandise? What type of licensing program will be developed and who will be the target? How do you stop it from being flash-in-the-pan characters?
D.J.: Next year will be 15 years since Joanne Loria and I launched South Park licensing, initially off the video short, and at that time, we faced the same questions. The key to success is to bring the property's humor and irreverence to product that will appeal to the fan base. Technology will further enhance the product, allowing us to bring Annoying Orange merchandise to life with sound and motion. Annoying Orange's enormous fan base ranges from adults down to 7 year olds, providing for opportunities to roll out product from specialty to national chains; from trend to children's products as part of a two-year plan. With the broadcast of the TV series, we expect demand for children's product will increase significantly. Dane Boedigheimer, creator of Annoying Orange, is incredibly prolific and his creativity will be another key to keeping the property fresh and topical.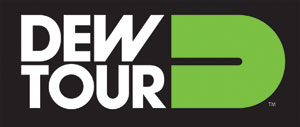 N.L.: Who is the target audience for the licensing of Dew Tour? What type of retailers will carry the product?
D.J.: While Dew Tour has a very broad audience, we believe the sweet spot for licensed product will be tweens, teens, and young adults. The largest segment of attendees at Dew Tour events are consumers ages 12–18, a solid indicator that teens will be an important target audience. Sporting goods retailers and mid-tier chains will be our primary focus along with sporting goods departments at national chains.
We plan to reach the tens of millions of fans with authentic action sports apparel, gear, and sporting goods while delivering event marketing support that will drive awareness and sales for our retail partners.