NASCAR Team Properties Signs Spin Master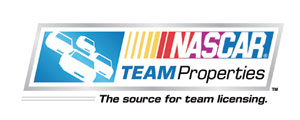 NASCAR Team Properties has selected Spin Master as its master toy licensee. The multi-year agreement gives Spin Master the exclusive licensing rights for NASCAR-branded toys including replica vehicles, playsets, action figures, remote control items, and more. The line is scheduled to hit retail in 2012. Items will be sold at mass, as well as through e-commerce sites and specialty nationwide.
Blizzard Entertainment Signs MEGA Brands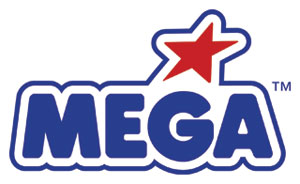 MEGA Brands has signed a multi-year international licensing agreement with Blizzard Entertainment, the entertainment software developer and publisher, to create construction toys based on Blizzard's Warcraft and StarCraft gaming franchises. The first MEGA Bloks construction toy sets will be based on the iconic locations, characters, and vehicles from World of Warcraft and StarCraft II: Wings of Liberty. Products are set to launch worldwide in summer 2012.
4Kids Entertainment Signs Meat or Die, Max Adventures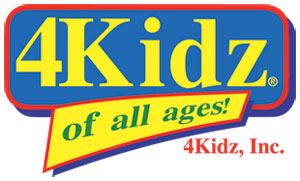 4Kids Entertainment, Inc., has added two new properties to its roster. 4sight Licensing Solutions, a division of 4Kids Entertainment, has added Meat or Die, a short-form animated series on www.toonzaki.com about two very rare dinosaurs that roam the earth in search of their next meat-filled meal. New Meat or Die mobile app and digital games will be unveiled later this year.
4Kids Entertainment's international office in London has signed Max Adventures, a TV series about Max the Lion, a cub who protects his people against the evil Shadow Master. Originating in Asia, the TV series now has large-scale distribution across major broadcasters throughout Europe. 4Kids Entertainment will work to spearhead the brand's growth in Europe. Max Adventures ice cream is currently sold at European retail, restaurants, and leisure parks.
Cabbage Patch Kids Animated Special to Hit Small Screen
Owner of the Cabbage Patch Kids property, Original Appalachian Artworks, Inc. (OAA), has granted CWA Carlin West Agency, along with film and television producer Galen Walker, the rights to create an animated television special based on the Cabbage Patch Kids. Walker produced the animated Teenage Mutant Ninja Turtles (TMNT) film and is the producer for the next live-action TMNT feature with Paramount.
Summertime Entertainment Signs Bandai America
Summertime Entertainment, through its exclusive licensing agent Travis James, LLC, has signed a master worldwide toy license agreement with Bandai America for the upcoming 3-D CGI-animated musical feature, Dorothy of Oz. Bandai's toy line will feature an array of products including dolls, playsets, plush, roleplay, trading cards, and more.
Dorothy of Oz is based on the fairy tale The Wonderful Wizard of Oz by L. Frank Baum, and the further adventure books written by his great-grandson, Roger Stanton Baum. The film is scheduled to hit theatres in summer 2012.
Lisa Marks Associates Adds New Clients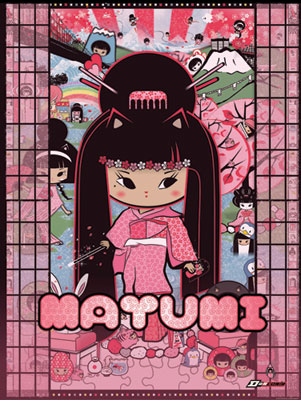 Lisa Marks Associates (LMA) has been signed to create the first licensing program for infant development brand Sassy. The licensing program will support Sassy's "play with purpose" mission through multimedia, publishing, apparel and accessories, gifts and stationery, swim, HBA, and food products.
LMA has also been selected as the North American licensing agency for the marshmallow sandwich brand MoonPie and California-based artist Sean D'Anconia's Stark Raving Mod and Mayumi brands. The consumer products programs for MoonPie will include apparel and accessories, gifts and collectibles, cosmetics, stationery and school supplies, domestics and room décor, and food products. Licensing programs for both Sean D'Anconia brands will enter categories such as fashion apparel and accessories, home furnishings and room décor, video games and software, publishing, and multimedia.
The Jim Henson Company Signs International Deals
The Jim Henson Company has finalized new deals with international licensees for Dinosaur Train, Sid The Science Kid, Fraggle Rock, and Labyrinth, as well as for HIP brand's Skatelab. All licenses were brokered by the Company's agents in their respective territories.
New Dinosaur Train licensees in France include Alcara for charms, frames, and collectibles; ATM for bags and accessories; Bagtrotter for back-to-school items; and more. Belltex will produce home goods and accessories for France and French-speaking Benelux. TV Mania will offer branded apparel in France and French-speaking Europe. A multi-territory deal with Nelostuote Oy will bring Dinosaur Train games to Denmark, Finland, Iceland, Norway, and Sweden. Publisher Cappelen Damm AS will produce audio books and storybooks for Norway. Across Latin America, new Dinosaur Train licensees include Brazilian licensees Art Bag Rio Comércio for backpacks, lunch boxes, pencil cases, and key chains; Editora Fundamento for story books; Emporium de Ideias for stickers and albums, activity and coloring books; G Baby for apparel; and Alphafestas for party goods. Additional licensing deals were signed for Argentina, Uruguay, and Paraguay, as well as for Australia and New Zealand.
For Sid the Science Kid, the Company has signed multi-territory publishing deals with Actes Sud and SDP–Le Livre Club for France, Belgium, and Switzerland; Editorial Vertice for Argentina, Uruguay, Paraguay, Chile, and Peru; Editora Fundamento for Brazil; and Cake for Korea.