The idea of Kidlandia began as simple creatures that lived in Brian Backus' imagination when he was a child. While working a full-time job in the beverage industry, he designed personalized maps in his spare time. These individual commissioned works of art served a growing client base. Along the way, he married these two concepts to create Kidlandia, a child's personalized world. Kidlandia now encompasses a website with multiple product lines as well as licensed partners.
Nancy Lombardi: Explain the Kidlandia concept and the properties you are currently working with.
Brian Backus: Kidlandia is a family entertainment company that provides personalized products. We give children a way to rule a world of their own, which helps them develop a positive self-image. Our signature products are personalized kingdoms named after a child, with cities, islands and rivers named after parents, siblings, and grandparents, then decorated with playful illustrations. We manufacture these maps in the U.S. as blankets, place mats, puzzles, and other gift items, and ship them to the customer. In a sense, these are modern-day family trees. These are a way for a family to tell their own story in a way that engages a child.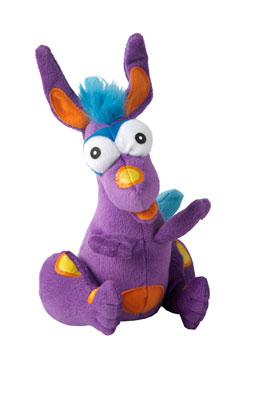 We make these kingdoms with our own character brand, Kreechurs, which model the real world in a safe, fun, and friendly way.
Another option for the child is to use the licensed characters they know and love to build their kingdom. We currently work with Disney for Princess, Cars, Toy Story, and Winnie the Pooh, and Nickelodeon for Dora the Explorer and SpongeBob SquarePants, as well as Big Idea Entertainment for VeggieTales. Marvel launched at the end of last year and we expect there to be additional premium brands in 2012.
We love working with brand partners because our technology brings unique engagement and value to partner properties through a novel medium. However, each property requires a six-figure investment in time and development on our end. We are a start-up, so we have to be extremely picky with the companies we work with. We are developing tools for 2012 that bring the cost down and enable additional partners. We look forward to discussing new partnerships in the spring.
N.L.: Where are the items sold?
B.B.: Five of our Kreechur characters are available as plush with "key to your kingdom" codes on the hangtags at FAO Schwarz in New York City as well as in Toys "R" Us Times Square. FAO Schwarz also has a mini-boutique where customers can personalize kingdoms and create fine art prints in-store on these new phenomenal large-format HP printers. It should be noted that setting up kiosks for personalizing exclusive product in other retailers is manageable. However, printing in-store is really a specialty operation, and best suited to companies that already sell photo merchandise.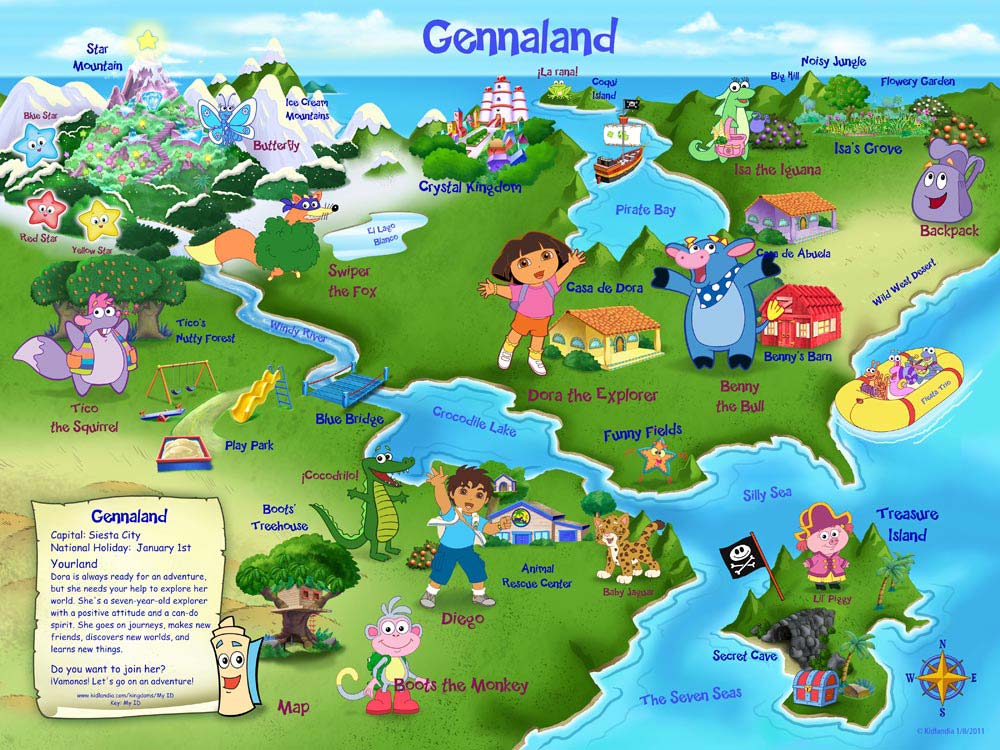 Our maps are available as blankets, canvas, puzzles, and more on our own site, Kidlandia.com. Walmart.com also carries a wide range of product, including many exclusives. Posters are available on Snapfish.com.
To manage the personalization and integrate with shopping carts, each retail partner requires a significant technology investment on our part. We have committed to rolling out with several international retailers in 2012.
N.L.: Has Kidlandia signed any licensing agreements to make your intellectual property, Kreechurs, into a brand?
B.B.: We have not yet signed any licensing deals for our Kreechurs brand. We've had offers, but since it is so new, I want to commit to the right partner. I'll know it when I see it.
N.L.: When did you launch the company? Do you have a background in the toy industry? Do you have partners in the company?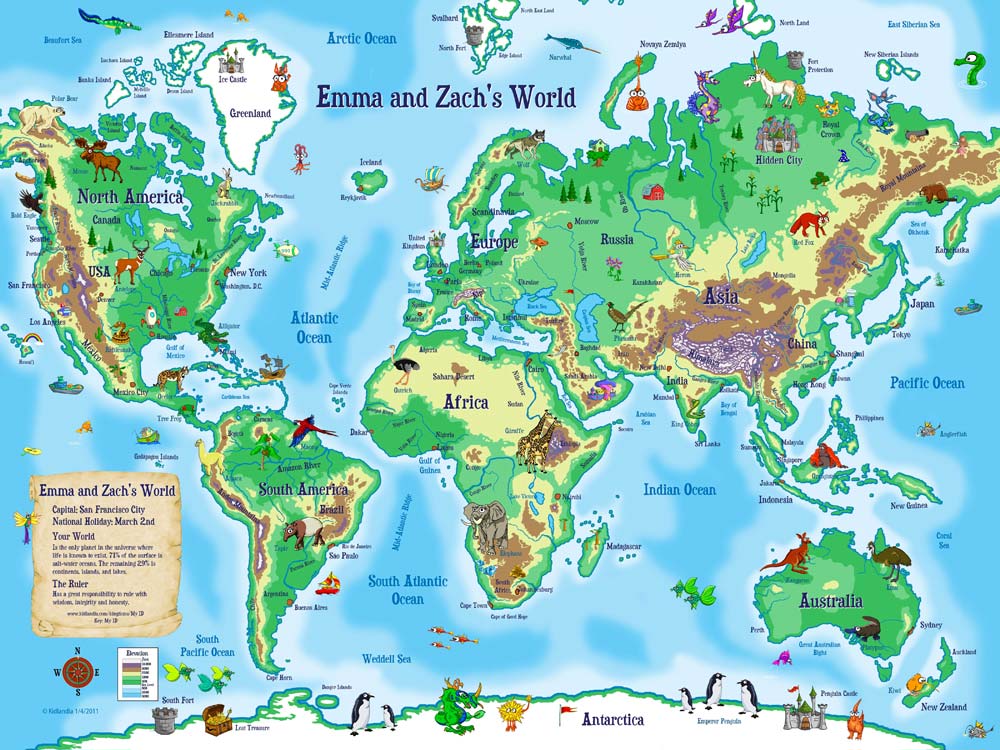 B.B.: I started creating personalized maps as individual commissioned works of art in 2004. The company was incorporated in 2008 to build a scalable software platform, and launched in 2010. My connection to the toy industry is as a creative producer at Disney Interactive in the 1990s. That's where I really got a taste of consumer products for kids.
I'm a 47-year-old kid at heart and love toys, so I am also an avid consumer. I'm new to actually making toys, but absolutely thrilled to be able to fulfill this dream.
My first investor introduced me to our CTO, Duncan Meech, who has been a key partner in building the company, as are other senior executives. Our lead venture investor, Alsop Louie Partners, has also been a great partner, with deep expertise in toys. All full-time Kidlandia employees have an equity stake, so our success is theirs, as are our failings.
N.L.: Taking a step back even further, how did you come up with the Kidlandia characters?
B.B.: Dr. Seuss lived next door to my Aunt Betty when I was a child. He came to Sunday tea and told us stories, so I was very lucky. I was obsessed with drawing fanciful monsters from my toddler years. Many of our main characters were first drawn, albeit in rough form, before I was 10. I was also trained as a biologist at Harvard. I was interested in how such different organisms fill similar ecological niches across our planet, and decided to come up with my own. A kangaroo is an Australian deer after all, and vice versa. What was my version of a big-eared grazing animal? Meet the Whifflepuff!