Kellogg Company recently appointed The Joester Loria Group (TJLG) as the exclusive licensing agency for the U.S. and Canada. The Joester Loria Group will develop and execute a strategic licensing program around key themes and trends relevant to each brand's attributes.
Kellogg, a $13 billion company, boasts a wide portfolio of leading brands in cereal, snack and frozen foods. The Joester Loria Group will be representing brands including Apple Jacks, Cheez-It, Eggo, Froot Loops, Honey Smacks, Keebler, Kellogg's Corn Flakes, Special K, Kellogg's Frosted Flakes, Frosted Mini–Wheats, Pop-Tarts, Kellogg's Raisin Bran, and Rice Krispies in addition to its archive of classic advertising art and characters such as Tony the Tiger, Snap, Crackle and Pop, Toucan Sam, The Keebler Elves, and original Kellogg artwork by American artists such as Norman Rockwell.
Nancy Lombardi: What will the licensing program entail? Will the licensing focus on consumable food licensing or consumer products?

Joanne Loria: As The Joester Loria Group immerses itself in Kellogg's rich history and its stellar portfolio of brands, we have identified numerous opportunities that extend into both the lifestyle and food categories. We are moving forward in the consumer lifestyle space right away. With food, we are in an exploratory phase now and currently conducting an in-depth market analysis as part of an overarching strategy that will be presented to The Kellogg Co. From what we've found so far, though, there's a lot of great potential. Our experience in building food extensions for brands such as Entenmann's and Johnsonville has given us some great insight on working successfully with CPG companies in the licensed food and beverage space.
N.L.: Will you focus on nostalgia or new and trendy?
J.L.: We are just now in the process of developing licensing plans for all of the brands including Special K, Pop Tarts, Rice Krispies, Kellogg's Frosted Flakes, Eggo, Keebler, Froot Loops, and Cheez-It. While there are some similarities among brands there are also a lot of unique attributes, which is why each brand will have its own strategy. For example, the Special K licensing program will be focused around health and wellness, while Pop Tarts is all about pop culture trendy with products and designs that are quirky, playful and fun. For Rice Krispies however, we are going to be doing considerable development around the concept of Rice Krispies treat making.
Nostalgia will also be a very important platform for The Kellogg Co. licensing program. Kellogg's has an incredibly robust archive of iconic brands, characters, and classic advertising art including original Norman Rockwell works that span more than a century. This gives us all the assets we need to develop very distinctive product collections across a wide range of categories including home and textiles, apparel and accessories, gift and collectibles, and much more. The key here will be adapting Kellogg's vintage art to current style trends to keep the brand relevant and fresh at retail.
We have learned a lot about successfully tapping into historic brand archives for creative assets and design inspiration with our longtime client PepsiCo. so we are ready to hit the ground running with this initiative.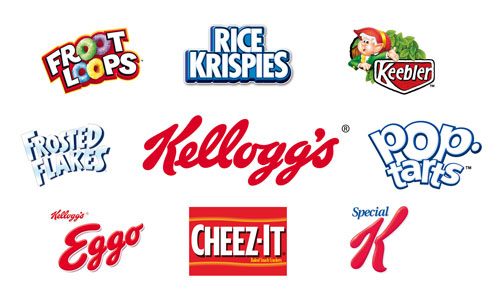 N.L.: Are there any anniversaries coming up that can be utilized for any of the brands?
J.L.: Froot Loops and Toucan Sam are turning 50 in 2013. Pop Tarts is turning 50 in 2014. Needless to say plans are already in development, which cannot be revealed yet.
N.L.: What demographic of consumer will be targeted for each brand?
J.L.: We will be building programs across a wide range of demographics depending on brand and product category/collection. For example, the Special K licensing program will focus on women 18–54. For Rice Krispies, treat-making products will target moms with kids 6–12. Quirky, fun brands like Pop Tarts will have a broader appeal. Products such as T-shirts, loungewear, and the apparel/accessory category in general will be targeted to teens and young adults, while home goods and gifts/collectibles will primarily target women 25 and over. In general, across all brands, licensing programs will focus on teens and/or adults. Unless products are parent interactive such as Rice Krispies treat making, there are no plans to develop products targeted to children under the age of 12.
N.L.: What types of retailers will carry the product?
J.L.: To insure maximum impact and long-term sustainability, we will be executing a multi-tiered retail strategy that will provide for channel and retailer differentiation through segmentation by licensees, graphics, and product collections. For example, high visibility, buzz-building trend collections will be targeted to prestige retailers such as Kitson, Macy's, Nordstrom, and Anthropologie; specialty accounts such as Bed Bath & Beyond, CB2, Pottery Barn, and Home Goods for home and gift collections. Junior specialty accounts seeking iconic American-branded apparel and accessories will also be a focus. Mid-tier and mass retailers will be offered separate collections that would be differentiated either through proprietary product designs, SKUs, or graphics.
We also expect that certain product lines which are solution-driven and/or focused around food, preparation, or the "eating experience," to be carried across mass, supermarket, drug, and club stores.
In short, we have so much to work with that there is no reason why the Kellogg portfolio of brands couldn't be placed virtually everywhere.