Licensing Show 2012
Fox Expands Lineup, Adds UFC
Twentieth Century Fox Consumer Products is expanding its lineup with the addition of Ultimate Fighting Championship (UFC) and two established brands within the News Corporation family—National Geographic Channel and Fox Sports. It aims to build the brands at brick-and-mortar and online retail, with a focus on utilizing the National Geographic Channel to expand Fox's location-based entertainment offerings. As the new official broadcast partner of the UFC, Fox Sports will broadcast four fights annually on the network and FX will be the new home for the UFC's signature series, The Ultimate Fighter. Fox Consumer Products will build the brand in key categories including school supplies, collectibles, and gift among others. The first targets for licensing National Geographic Channel are two of its hottest shows—Doomsday Preppers and the upcoming Brain Games. Fox Consumer Products will also translate Fox Sports' "Same Game. New Attitude." tagline into an aggressive merchandising program for 2012 and beyond. Although it has spearheaded select initiatives for Fox Sports in the past, the licensing arm will broaden its scope through a targeted strategy that will focus on original IP and new programming opportunities, including its first deals with Jerry Leigh Apparel and Todd McFarlane.
Brand Central To Rep Pee-wee Herman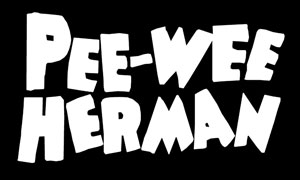 Pee-wee Herman has brought on Brand Central as its exclusive licensing agency. Pee-wee Herman, created and portrayed by actor Paul Reubens, has experienced a resurgence in the past three years capped off by The Pee-wee Herman Show on Broadway, its Emmy-nominated HBO Special, the character's growing social media following, and program appearances. Herman was most recently a featured speaker at SXSW and received a Pop Culture Icon Award from TV Land and the Visionary Award from Spike TV. The Brand Central team will engage in a fully activated consumer products program that will introduce a new generation to the brand. A new Pee-wee Herman feature film, to be produced by Judd Apatow, is also in the works.
Henson to Bring Frog and Toad to the Big Screen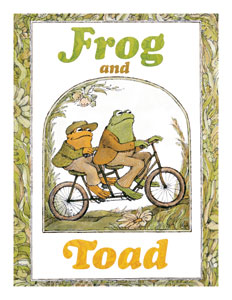 The Jim Henson Company has acquired rights to the Frog and Toad children's book series and is developing it into an animated feature film. Written and illustrated by Arnold Lobel in the 1970s, each of the four Frog and Toad books include five short stories chronicling the exploits of a frog and his friend, a toad. Lisa Henson will produce, while Adam and Adrianne Lobel will executive produce. Craig Bartlett (Dinosaur Train and Hey Arnold!) will write the screenplay and Cory Edwards (Hoodwinked) is set to direct. Henson has also inked a deal with HarperCollins Children's Books to develop and implement the first-ever multi-category licensing and merchandising program in the U.S. and Canada for the classic literary property.
Knockout to Rep Downton Abbey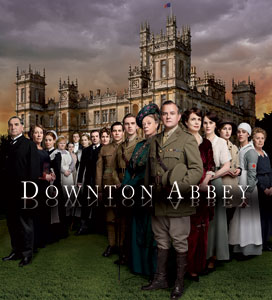 Knockout Licensing has been appointed by NBCUniversal International Television Production to launch and manage the licensing program for Downton Abbey in the U.S. and Canada. Knockout is actively seeking manufacturing and retail partners to launch the brand into these markets via key product categories, including apparel, accessories and bags, health and beauty aids (including fragrances), jewelry, social expressions, gift and novelty, checks, and promotional tie-ins. The agency will also be exploring costumes, puzzles and games, collectibles, kitchenware, bed and bath, food and beverage (tea and jams), home furnishings, home décor, and other appropriate products. Downton Abbey is a primetime period drama produced in association with Masterpiece Theatre. Season three of the series is scheduled to debut on PBS in January 2013.
Fancy Nancy Appoints Established Brands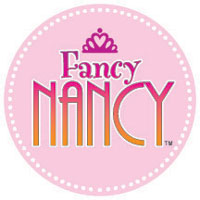 Established Brands, Inc., earned the rights to Fancy Nancy, the bestselling children's book series from HarperCollins Children's Books. Under the new multi-year agreement, Established Brands will further develop the whimsical world of Fancy Nancy in numerous product categories, including toys, apparel and accessories, bedding, stationery, paper party goods, and more.
Written by Jane O'Connor and illustrated by Robin Preiss Glasser, Fancy Nancy follows the adventures of a young girl, Nancy, with a larger-than-life personality, who adores all things fancy—and anything French.
Co-Venture Brings New Animated Series Taffy Saltwater
Evolution and CCI Entertainment, Ltd., have entered into a co-venture agreement to develop Taffy Saltwater, a new animated series propelled by storytelling and targeted to kids 4–8. The brand will be developed across all platforms and include a comprehensive licensing program. Under the agreement, Evolution will execute all licensing and retail development efforts globally, and CCI Entertainment will work with Evolution to guide brand development as well as executive produce and distribute the series. The series is anticipated to have a 2014 TV launch, with products at specialty retail in summer 2014 and mass retail in the fall. Key licensing categories will include toys, dolls, figures, playsets, apparel, accessories, swimwear and seasonal merchandise such as beach toys and towels. Taffy Saltwater will also debut in hardcover picture book format in spring 2013, under a newly signed deal with Random House Children's Publishing, packaged by Alchemy Ink, Inc.
WBCP Unveils New Programs for Batman, Looney Tunes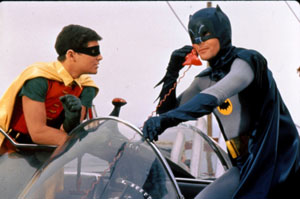 Warner Bros. Consumer Products (WBCP) unveiled a new licensing program inspired by the classic 1960s television series Batman. The program will feature captured photography from the live-action series as well as the illustrated character art inspired by the series' animated opening sequence. It will also incorporate the vehicles, gadgets, and catchphrases that have made the show a cultural phenomenon. WBCP also obtained the rights to license the likenesses of the actors from the series as part of the licensing program.
WBCP is also launching a robust new Looney Tunes licensing program, naming The Bridge Direct as its master toy licensee. The multi-category product line, available at retail stores nationwide this fall, will include plush, figures, playsets, vehicles, and roleplay items. WBCP has also partnered with sports associations such as Lega Basket (Italy), the Basketball Federations from the UK, Germany, Spain (FEB, Men's World, and European Champions), and France (Women's European Champions) on behalf of the Looney Tunes Active! initiative, which promotes a more active lifestyle and the participation in physical activities through team sports for kids. Other programs complementing the growing roster of licensees include global theme park entertainment, live on-stage entertainment, and retail partnerships.
Wonder Forge Secures $1.75 Million to Fund Growth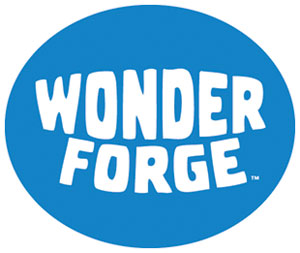 Wonder Forge recently raised $1.75 million to finance a projected 86 percent domestic growth and 49 percent international growth in 2012. The funds will also be used to launch into new categories beyond the game aisle in 2013. Funds were secured through private investors and include both a debt and equity round.
Cartoon Network, MGA On Board for Scan2Go
Cookie Jar Group, the exclusive programming distributor for Scan2Go in North and South America and its licensing agent in North America, and d-rights Inc., the licensor and intellectual property owner, have finalized deals to bring the new space-racing action/adventure series, targeted to boys, to U.S. cable TV and toy aisles this fall. Cartoon Network will broadcast the first of 52 half-hour episodes of Scan2Go in the U.S. MGA Entertainment signed as its exclusive master toy licensee for North and Latin America. MGA will go to market this fall with a vast selection of Scan2Go toys such as vehicles, figures and accessories, racing tracks and sets, and cards under a distribution and license agreement from NewBoy FZCO, the master toy licensee. MGA will also offer more Scan2Go products such as playsets, games, roleplay toys, arts and crafts, plush, and novelty items.